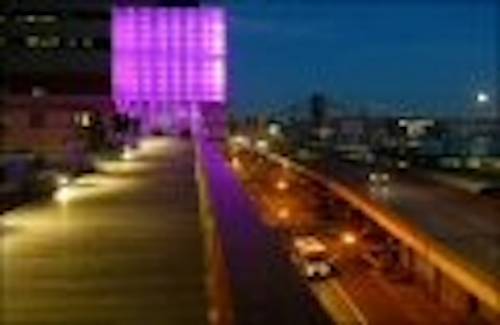 Color Kinetics Incorporated, the Boston-based manufacturer and developer of intelligent solid-state lighting systems and technologies, has reported record sales of $14.1 million for the third quarter of 2005.
Revenue increased from $12.9 million in the second quarter, and was 27% higher than the $11.1 million for the third quarter of 2004.
Licensing revenues in the quarter accounted for $423,000, or just 3% of the total, which the company said reflected contributions from a broad mix of partners.
Net income rose to $1.3 million (or $0.06 per diluted share), up 47% from the $853,000 ($0.04 per share) reported in the third quarter of 2004. Net income was $1 million in the second quarter. The company had an overall gross margin of 53.1%.
"We are very pleased with our strong third quarter performance, which reflects a broad and growing base of customers worldwide," said Bill Sims, President and CEO.
"Once again we achieved record revenues across both business units [Lighting Systems and OEM & Licensing], driven in part by market adoption of new RGB systems, increased traction for the IntelliWhite™ series, and escalating licensing activity."
Progress in the company's OEM business included renewed agreements with Electrix, Inc. and TouchTunes, and new agreements with FC Lighting, Litecontrol, Sunnlaine, and Thematics.
Two new patents were issued to Color Kinetics in the quarter, including a European regional patent relating specifically to white light applications.
Sims added, "As LED technology progresses, fueling adoption in both new and existing markets, we believe that Color Kinetics is well-equipped to advance the intelligent solid-state lighting industry - both for the replacement of conventional sources, and for the completely new uses of light that our technology makes possible."
For the fourth quarter of 2005, the company currently targets revenues in the range of $14.0 million to $15.0 million with earnings of $0.05 to $0.07 per diluted share.