Robust design adds life to LED fixtures
LED fixtures require solid, uncompromising mechanical designs to ensure long lifetime and reliability, as LEDs Magazine discussed with Chris Ewington of James Thomas Engineering.
Mar 23rd, 2005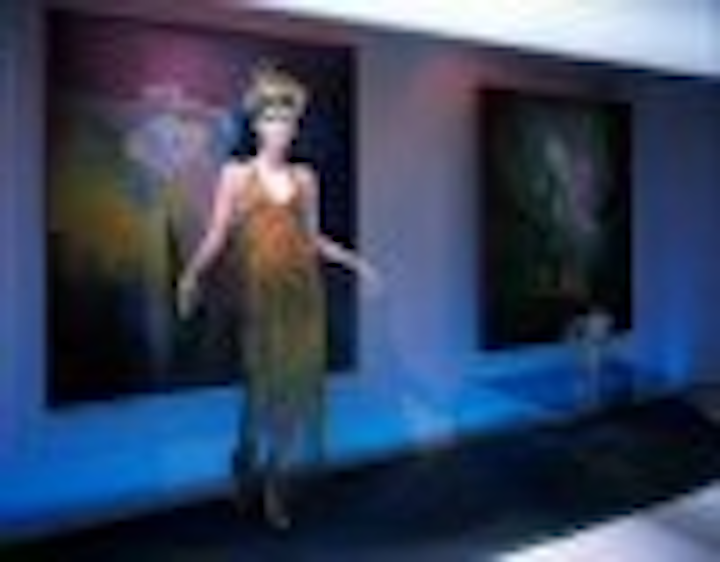 In the past few years, a large number of rock concerts, TV shows and architectural projects have featured colour-changing LED fixtures supplied by James Thomas Engineering (JTE). The company, based in Worcester, UK and Knoxville, USA, rose to prominence with its lightweight aluminium "par can" which led to the development of a range of truss support systems used to suspend par cans in groups. JTE entered the LED market in 2002 with its PixelRange products.
Although LED products are always prominent at trade shows, the entertainment sector is still currently dominated by colour-changing devices which are mechanical in origin. "However, the cost of LED products is now comparable, and LED intensity continues to increase, so that we are now at the crossover point where we can begin to consider replacing conventional mechanical devices," says Chris Ewington, product designer for JTE.
The newest James Thomas PixelRange fixtures use amber LEDs in addition to red, green and blue, which provides the best way to produce white light - tungsten and daylight white are easier to reproduce than with RGB alone, and the colour gamut is significantly extended. Mechanical fixtures start with a white light source and use a filter to provide the desired colour - even with the most efficient filters; significant amounts of energy are lost. For example, a 600 W mechanical colour-changer can be replaced with a 90 x 1W LED array.
A key enabling factor for such fixtures is the increasing brightness of LEDs. Ewington cites the example of James Thomas fixtures containing 90 one-watt emitters from Lumileds, which superseded products containing over 660 standard 5-mm LEDs. The next generation contains a mixture of 1- and 3-watt LEDs in RGB and amber, in a variety of fixture permutations. "The 3W emitters are only 40% more expensive than 1 W devices, which is beginning to bring down the build price," he says.
Cost issues
Pricing is of course a major issue in the LED industry. Thousands of LEDs are produced on a single semiconductor wafer, and there can be huge variation across the wafer in terms of lumen performance and colour quality. Chips from the centre of the wafer have optimum performance, and tend up end up in high-end markets such as lighting, while those from the outer edges end up towards the indicator and novelty end of the market.
Ewington believes that many people in the lighting industry think that high-power LEDs will follow a standard semiconductor curve, and prices will drop as volumes increase. This has already happened in some LED markets. However, because there's still so much research and development going into LEDs for the lighting market, the industry hasn't yet reached that point.
"The LED manufacturers we work with say that prices won't drop significantly, but instead the LEDs will become more efficient over time," says Ewington. Because the current generation of devices is in production and earning revenue, there is less upfront cost to recoup when the next generation is introduced - this explains in part why 3 W LEDs aren't 3 times the price of 1 W LEDs. Ewington is confident that the manufacturers are steadily working towards a target of a single 10 W emitter.
Lifetime and heat
The definition of LED lifetime as a function of the degradation in lumen output is an area that causes confusion, especially when comparing with other technologies. For example, a typical figure for LED lifetime quoted by Lumileds is 70% lumen maintenance after 25,000 hours. In that same time period, a low-voltage tungsten lamp with an average lifetime of 2500 hours will go through 10 replacements. "Greater than 30% degradation happens with each lamp as it goes through its life cycle," says Ewington. "If you have rows of fixtures, you can see the deterioration and the shift in colour temperature, and this happens 10 times during the life of the LED."
Ewington describes a recent lighting project in a prominent department store in London. 26 PixelLine battens were supplied for the back walls of the display windows, each replacing a linear batten containing 20 low-voltage lamps. "The equipment has been there for 2 years, and has saved £21,000 [around $40,000] in electricity costs," he says. "Also, in that period, we would have had to perform four complete lamp changes, involving over 500 lamps each time. But we haven't been called out once since that product was fitted."
Heat is a big issue as the lighting industry is perfectly aware. However, thermal limits could be considered less of an issue with incandescent and discharge sources, while with LEDs maintaining a low core temperature is vitally important. Fixtures are often built with less attention to heat dissipation but more attention given to electronic limitation. As more fixture manufacturers enter the LED market they need to take into full consideration the thermal issues required to reduce the heat build-up in the core of the LEDs. For example, many existing manufacturers have put LEDs into IP-rated fixtures that are used as floodlights. This creates a sealed skin around the LED fixture, forming an air pocket which prevents efficient thermal transfer to the outside surface. The lack of a radiator is a sign that heat sink isn't a major consideration in the design, says Ewington. "Many of our competitors don't even use a heat sink, but they build in an electronic safeguard to reduce the intensity if the heat rises too much. We see this as an unacceptable compromise."
Lifetime can be extended in other ways; for example, Ewington says that a fixture consuming 100 W would have a power supply rated at 165 W rather than 105 W, so that the power supply can be run under less stress. This can add to cost. "It can be an issue when LED products are more expensive than existing ones," he admits.
The benefit of such efforts only become apparent when projects have been up and running for several years. Hopefully, the success of well-designed fixtures will outweigh any negativity towards LEDs in the marketplace as a result of premature failures.