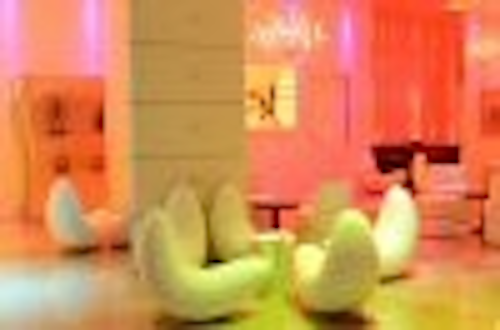 Costa Dream – or C-Dream as it is known – is the brainchild of Costa Cruises, Italy, and has created waves of excitement in every person lucky enough to experience it.
This exclusive VIP lounge in Genova, Italy was designed with the intent to generate an atmosphere bordering between romanticism and fairytale….and this is exactly what has been achieved!
Paolo Campanelli – Technical Project Coordinator – was involved in the conception of this unique venue and invited one of Costa Cruises' in-house Lighting Designers – Davide Trentacoste – to specify the lighting. His original and intelligent use of lighting and special effects helps turn a visit to C-Dream into a virtual cruise, with each zone within it creating a unique and unforgettable experience.
"The ambitious idea was to light 90% of C-Dream using only LED technology," explained Trentacoste. "Tryka's products helped me a lot in solving several aspects of my project."
A total of over 150 Tryka MR16 RGB Module 3s and Module 6s with a variety of optics, Tryka Strips with oval optics and DMX Modulation Drivers were used for this project.
The units were supplied via Tryka LED. Ltd's Italian distributors One 4 All Srl and installed by their local dealer Audio Effetti Srl.
One of the areas where the Tryka luminaires are applied to great effect is the so called 'Spirula', a larger than life spiral sculpture made of synthetic resin. As customers walk inside the structure a game of lights and sound effects delivers the very realistic sensation of being out at sea.
Marco Medica – Audio Effetti's Sales Manager – comments on the installation: "This has been an exciting though challenging project; innovative and high quality products were needed to satisfy Costa Cruises' demands. I would like to thank Tryka for their support during the design phase and for their marvellous LED projectors capable of creating a magic atmosphere inside this futuristic venue."