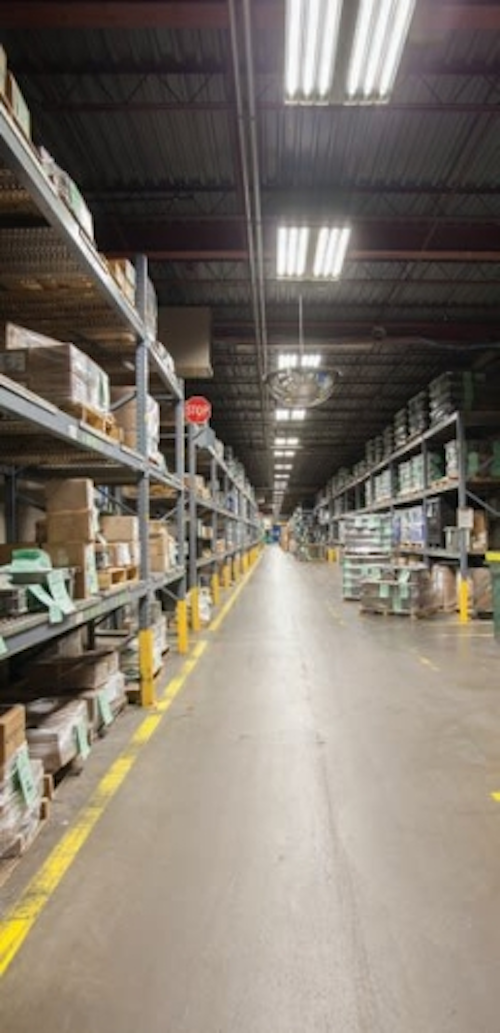 Manufacturer of flow measurement and control products replaced more than 85,000 fluorescent lamps with LED tubes and projects 18-month payback period.
Distributor Sustainable Solutions LED and solid-state lighting (SSL) manufacturer Seesmart (a Revolution Lighting Technologies brand) have announced a retrofit project at Milwaukee, WI-based Badger Meter. The manufacturer of flow control and measurement products selected LED products for use throughout its 315,000-ft2 manufacturing facility, replacing more than 8500 fluorescent lamps.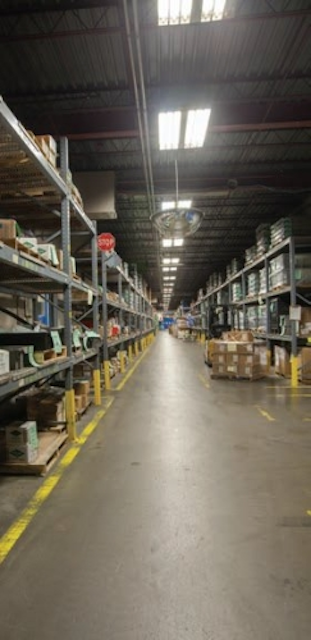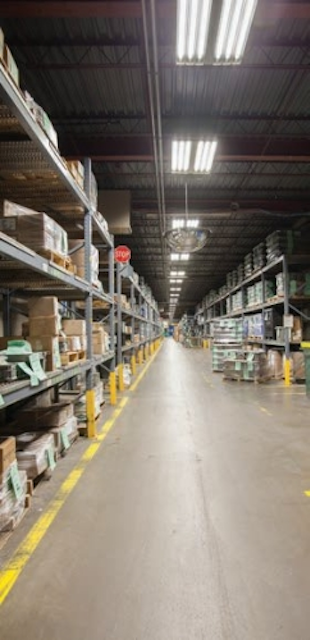 Badger Meter converts manufacturing facility from fluorescent to LED tubes
Before (left) and after (right) LED lighting retrofit at Bader Meter's Wisconsin manufacturing facility.

Badger Meter tested LED lighting products throughout its facility, including the manufacturing floor, office, rest rooms, and hallways, before settling on a direction for the major lighting upgrade. The company sought an SSL plan with a guarantee of 50,000 hours of life and energy savings that would enable a relatively short payback period.
"We did our homework, and so did Sustainable Solutions," said Badger Meter facilities manager Brian Rogers. "They answered all of our technical questions and worked closely with us every step of the way." Rogers said the distributor provided the 50,000-hour guarantee and the complete project has proven out the projected 50% reduction in energy usage.
LED-based retrofit tubes have been at times maligned for not producing as much light as older fluorescent technology and also for not delivering the omnidirectional distribution that is a good fit for the parabolic reflectors found in many fluorescent fixtures. Indeed, the latest US Department of Energy (DOE) Caliper tests found that despite improvements in LED tube performance, the technology still lags fluorescent performance. But we have also reported on a number of projects where LED tubes have been deployed successfully such as in some Burger King restaurants. Moreover, the CEO of Independence LED authored a column busting myths about the LED tube technology.

The results of the Badger Meter project would indicate that LED tubes can deliver from the photometric performance perspective. The one-for-one replacement project has delivered 18% higher light levels, according to Rogers.
The energy and projected maintenance savings will deliver an 18-month payback, according to Sustainable Solutions LED. "Our partnership with Badger Meter is a textbook example of how we like to work with our customers to fulfill our promise to deliver measurable, long-term savings on energy costs and consumption," said Sustainable Solutions LED CEO William Ryan. "We work hard to balance the challenges and operational realities of each customer to develop a customized solution that helps them reach their energy efficiency and cost-saving objectives."