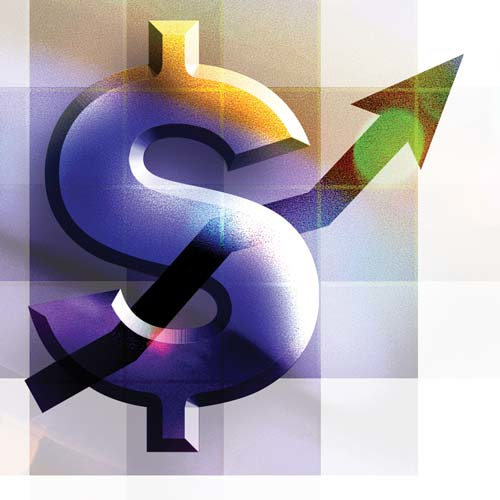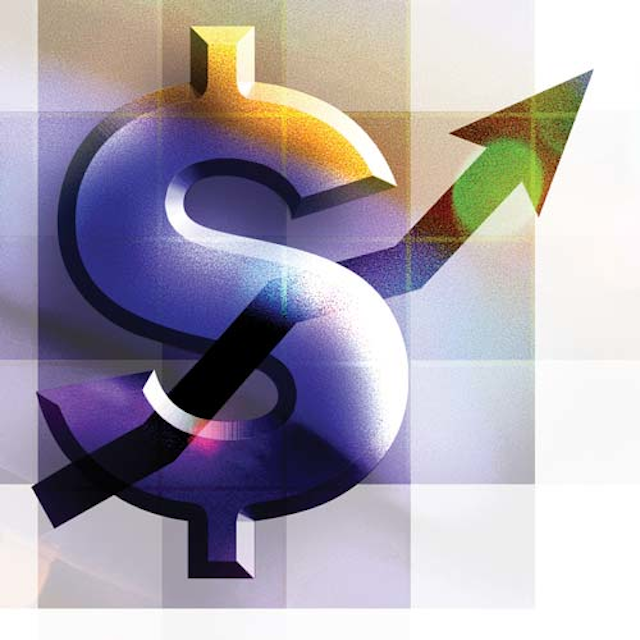 LED business news: Qualcomm completes CSR deal; GE losses in court; Zumtobel investsIn the latest LED business report, Bluetooth Mesh should get a boost with Qualcomm acquiring CSR, while Zumtobel plans major US move, and GE Lighting loses SSL IP judgment.
Qualcomm has announced the completion of its $2.4B (billion) acquisition of CSR — a company with digital-signal-processing roots that offers audio and wireless-networking chips and that has been focused of late on the Internet of Things (IoT) and LED lighting applications in particular. European solid-state lighting (SSL) stalwart Zumtobel will invest $10M (million) to boost its US presence. GE Lighting has lost a US District Court judgment in which it had sued four SSL manufacturers over thermal-management intellectual property (IP) used in LED-based luminaires.
Qualcomm and CSR
Qualcomm will gain a number of technologies from the CSR acquisition that span applications from automotive to high-end audio. But it's CSR's expertise in Bluetooth wireless technology that will be most important to the SSL sector. CSR has been pushing a mesh version of Bluetooth, and its own CSRmesh implementation, that could prove increasingly popular as a networking alternative for LED-based products. Indeed, Bluetooth Mesh is being worked on by the Bluetooth Special Interest Group (SIG) as a future standard, but a company with the broad reach of Qualcomm could yield immediate credibility for the technology.
Qualcomm has already lurked around the SSL industry, pushing LED-based visible light communications (VLC) for location services that works in conjunction with Bluetooth-based beacon technology. Now Qualcomm will own the full IP suite needed for such networking applications as well as CSRmesh for lighting networks in general.
"As we strive to connect billions more devices, automobiles, and people within the Internet of everything, we are enthusiastic about the growth that this combination will foster," said Steve Mollenkopf, Qualcomm CEO. Joep van Beurden, CEO of CSR, added, "We are pleased to join a recognized leader such as Qualcomm Technologies at an exciting time as customers race to satisfy the growing consumer desire for more and more seamlessly connected devices in their smart homes, offices, and cars."
Zumtobel to invest in US
Meanwhile, European SSL powerhouse Zumtobel has said that it will make a major investment in both its US manufacturing facility and sales and marketing infrastructure. The company is spending its own money alongside a $1.3M grant from the Empire State Development Corp for expansion and improvement of its Highland, NY manufacturing and distribution facility.
"Our investment in the development of the American market further demonstrates Zumtobel's commitment to enhance customer satisfaction, expand its product lines along with manufacturing, assembly, and distribution capabilities," said Zumtobel Lighting CEO Kevin Maddy. "The funding by Empire State Development Corporation further shows the importance of Zumtobel as a strong and vital US employer in the Hudson Valley region. The collaborative relationship we are developing with the state of New York along with representatives from the various governmental agencies is highly valued by us."
Zumtobel said that the investment will include research and development on next-generation LED-based luminaires. The company is also purchasing what it calls a "state-of-the-art" laser cutter that is vital for producing luminaire parts. Overall, the funds will support modernization of the manufacturing facility.
GE Lighting loses IP suit
In the final LED business story, GE Lighting had pursued infringement action against Lighting Science Group, Feit Electric, Lights of America, and MSI LLC. The patents that GE sought to enforce are US Patent No. 6,787,999, entitled LED-Based Modular Lamp, and US Patent No. 6,799,864 entitled High Power LED Power Pack for Spot Module Illumination. The defendants had challenged the GE filing on the basis that terms in the patents were indefinite. And the US District Court for the Northern District of Ohio has ruled for the defendants.
"We are extremely pleased with the court's ruling, which we believe is consistent with our position that our products do not infringe the GE Lighting patents," said Ed Bednarcik, CEO of Lighting Science. "With over 300 patents, Lighting Science has one of the most comprehensive intellectual property portfolios in the LED industry. We will continue to leverage our portfolio to defend against unwarranted infringement claims and to deliver innovative products for our residential and commercial customers."
We have had even more IP-centric news of late than is typical in the LED and SSL sectors. For example, Feit recently sued Cree after Cree had previously sued Feit and challenged the company's products at the International Trade Commission. Seoul Semiconductor recently announced an infringement win against Craig Electronics. Power Integrations and Fairchild have dueled in the driver IC area. And Nichia and Everlight have continued their back-and-forth IP battle with Nichia launching the last blast via a newly issued patent.