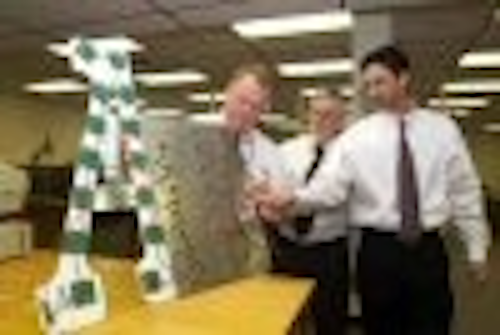 OptoEngineering, an LED lighting manufacturer based in Tulsa, Oklahoma, has donated funds to the industrial engineering and technology department of Texas A&M University-Commerce for the purchase of light measuring equipment for LED research.
Students and faculty will be using the equipment to help establish industry standards for brightness in sign enclosures based on LED lighting.
"The goal is to ultimately optimize functionality by establishing the cost per lumen," says Dr. J.K. Crain, industrial engineering and technology head. "We will learn how to put a system together -- studying the positioning and intensity of light -- to make it as efficient as possible."
As part of the research project, a database incorporating various business tools, such as reports and statistics, will also be established and maintained.
OptoEngineering manufactures a patented pre-designed, pre-assembled LED lighting array to the sign industry on specification. The company has been manufacturing LED systems since July 2004 and who will be opening a manufacturing facility in Commerce.
Company president Kevin Hannah said "We plan to incorporate A&M-Commerce's research findings into our technology to create a product that allows our systems to utilize individual components similar to the way computer components are used, producing high quality systems that maximize performance and cost."