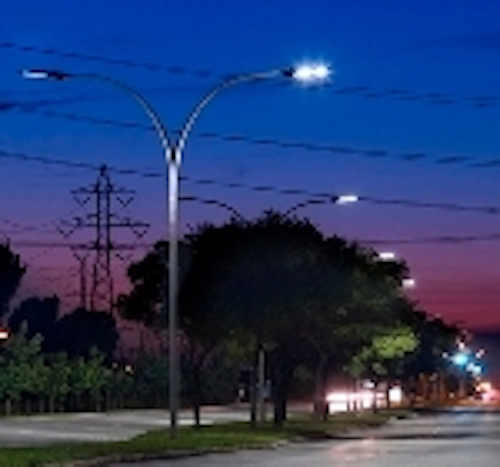 The outdoor competition portion of the Next Generation Luminaires (NGL) award program has officially been opened. Sponsored by the US Department of Energy (DOE), the International Association of Lighting Designers (IALD), and the Illuminating Engineering Society of North America (IES), the NGL competition began in 2008 with the intention to recognize and promote excellence in the design of energy-efficient LED commercial lighting luminaires. Its roots were based on the market's critical concerns about SSL product performance and quality.
The submission process will take place in two stages. Initial submissions to the
competition website
are due by August 3 and final submission forms are due August 31. Product samples are due by September 7.
The winners will be announced during Pennwell's Strategies in Light event on February 12-14, 2013 in Santa Clara, CA. At that time, awards will be presented to all distinguished products and the results – including manufacturers' identities, product descriptions, testing details and judging comments – will be published by NGL via print and web and publicized at industry events around the country. Past winners have received considerable press coverage.
NGL winning criteria
The idea behind NGL is to make it easier for lighting designers and specifiers to find LED lighting products that are worthy of specification. The judging panel selects multiple winning products that they deem worthy of specification. NGL entries are judged on lighting quality (including color, illuminance, light distribution, and glare), appearance, serviceability, efficacy, value, dimming, and rated lifetime.
Judges examine lighted samples in their intended applications as well as photometric analyses and other documentation. Application criteria such as mounting height, spacing, and uniformity are also specified to provide additional guidance. Products meeting the judges' diverse criteria are recognized, and from this group additional awards are given.
Indoor competition winners
The recognized products in the indoor competition were announced at Lightfair International on May 10. In addition to selecting 53 recognized products, the judging panel chose three Best in Class winners, Intense Lighting for its MBW2 LED Track accent lighting fixture, Albeo Technologies for its H-Series LED high-bay luminaire, and Lithonia Lighting for its ST Series LED utility/general purpose luminaire. These products stood out significantly above other products in their category.