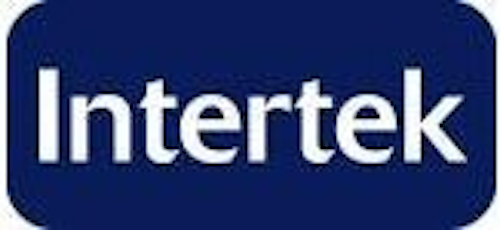 Title:
Standards for LED Retrofits – How to Certify Products for the US and Canada
Originally Broadcast: Wednesday, March 23, 2011
Available on demand
Presenter: Carl Bloomfield, Global Director of Business Services - Energy Efficiency & Lighting, Intertek
Overview:
Review of existing retrofits using fluorescent lamps
How to certify retrofits such as LED replacement tubes, LED replacement modules for troffers, downlights
LED Replacement Lamps
ENERGY STAR® requirements, including the new Luminaires V1.0 specification.
View archived version
+++++
SPONSOR: Intertek
+++++
Intertek has earned the reputation of being one of the leading global third-party, independent testing laboratories with expertise in Photometric testing of Lighting Products including LED and Solid State Lighting for many applications including residential, commercial, automotive, traffic signal, marine, and airport lighting. Intertek's vast capabilities include Photometry, Color, Environmental, and Mechanical Testing, as well as ENERGY STAR® testing, product safety certifications, and global market access. Contact Intertek to bring your products to market faster.
For more information, please visit: www.intertek.com/lighting/
+++++
SPONSOR: Ascott Group, Inc.
+++++
Ascott Group is a global search firm specializing in LED chips/devices/systems and controls professionals. We've received many national and regional awards for our short lead times and global recruitment capabilities. We have a highly motivated, professional staff that takes great pride in developing and maintaining key accounts in their geographic region. If you want to attract high caliber LED industry talent, you need an organization that can get immediate results. We achieve these goals by quickly delivering a high impact candidate scorecards. Our motto is: Local relationships with global presence!
For more information, please visit: www.ascottcap.com
+++++
PRESENTER
+++++
Carl Bloomfield
Carl Bloomfield is the Global Director of Business Services for Energy Efficiency & Lighting at Intertek. In this role Carl is responsible for the development of Intertek's services within these industries, and is based in Intertek's Arlington Heights, IL facility.
Carl has been with Intertek for 14 yrs and holds a BS in Electrical Engineering from University of Florida. He is presently an active member of:
• American Lighting Association (ALA)
• American Hotel and Lodging Association (AHLA)
• IEEE
• National Fire Protection Association (NFPA)
• Illuminating Engineering Society (IES)
• Florida Gators Alumni Association