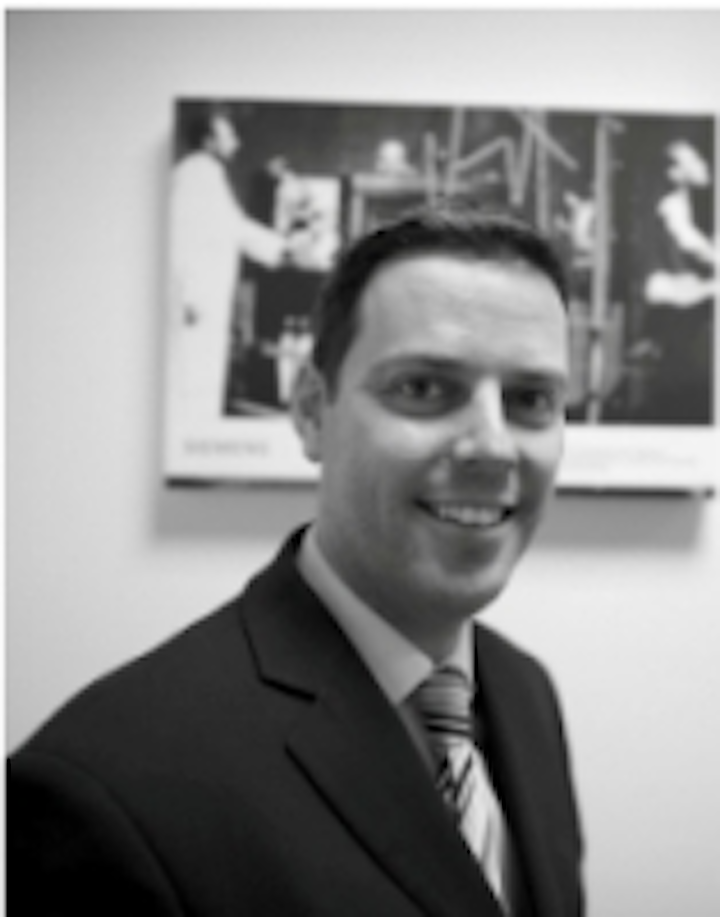 +++++
This article was published in the February 2013 issue of LEDs Magazine.
View the Table of Contents and download the PDF file of the complete February 2013 issue, or view the E-zine version in your browser.
+++++
Lighting can represent a significant proportion of energy consumed in non-domestic buildings, typically accounting for 20% to 55% of the total electricity consumption on a commercial site. Each year in the UK, non-domestic lighting is responsible for around 24 million tonnes of CO2 emissions according to the Carbon Trust. Improving the energy efficiency of lighting can therefore yield significant cost savings, while reducing the environmental impact. By deploying efficient lamp technologies such as LEDs, CFLs and energy-saving halogen lighting, cost reductions of up to 80% are possible compared with traditional lamp technology. Intelligent lighting controls can be used to further reduce energy consumption, usually between 30% and 50% in a typical office environment.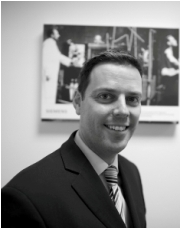 Clearly, there is a compelling case for moving to more energy-efficient lighting systems both from the financial and environmental perspectives. Nevertheless, many companies are hesitant to take the first step, largely because they are reluctant to spend their capital reserves or simply lack access to affordable funding. According to the Bank of England, the annual rate of growth in the stock of lending to UK businesses was negative in the three months to August. The stock of lending to small and medium enterprises (SMEs) and large businesses also contracted over this period.
Boosting green investment appetite
To help businesses make green investments in a tight credit environment, the Carbon Trust and Siemens Financial Services Limited (SFS) have initiated the Energy Efficiency Financing scheme (EEF). The scheme is designed to provide financing for organizations acquiring energy-efficient equipment, with affordable monthly payments designed to match – and to be offset by – the average monthly savings on energy bills. In some cases, the value of the energy savings can be greater than the monthly finance payments, allowing the end customer to be cash-flow positive from day one.
Suppliers of energy-efficient equipment can also apply to become a recognized supplier of the scheme, which in turn will allow them to integrate the financing offer into their overall sales propositions. This removes the obstacle of large up-front capital investment for customers, and helps suppliers to close more deals as efforts can be focused on providing the best solution, rather than being constrained by businesses facing capital budget restrictions. In addition, fast payment of invoices for the energy-efficient equipment are made by SFS to recognized suppliers directly – usually within a day of receipt of correctly completed documentation – meaning improved cash flow for the suppliers.
How the EEF scheme works
Financing can start from as little as GBP1000 and go up to as much as hundreds of thousands of pounds, even millions. Each application (which must be from companies with at least three years of trading history) is assessed on its own merits and monthly payments are adjusted to match or be less than a customer's anticipated energy cost savings. This is usually arranged over terms between one and seven years, although in selected cases this can be for longer periods.
Where possible, the scheme wraps everything into a single financing package under a loan, lease or hire-purchase arrangement. This includes the cost of an energy-efficiency assessment, the equipment itself and installation. Customers can also include other aspects, such as service into their monthly payments, as well as negotiating upgrades and add-ons in the future as their needs change. Financing can be arranged directly by the customer with SFS or through the scheme's recognized suppliers.
Prior to financing being approved, normal checks for credit acceptance will be conducted and an energy-saving assessment will be undertaken by experienced specialists at the Carbon Trust, giving businesses the assurance that the expected carbon reduction, and financial savings over time, will match or exceed the finance payments.
Reaping financial gains with EEF
The EEF scheme has already helped many organizations reap financial savings and reduce their carbon footprint. Nailcote Hall, a hotel situated in Solihull, Warwickshire, has leveraged this specialist financing to work on a re-lamping project, converting 670 regular halogen light fittings (which use between 35-100W) into LED light fittings using only 7W of power. The GBP30,000 ($ 48,000) investment should bring a saving of approximately GBP12,000-14,000 a year, with a return on investment (ROI) of around two and a half years. As the monthly payments are less than the monthly energy savings achieved from the new lighting, the hotel is cash-flow positive from the very start of the project.
The North East Convenience Stores, a company with 18 outlets located from Blyth in Northumberland to Eston in Middlesbrough, has invested approximately GBP50,000 to upgrade one of its premises with financing from the EEF scheme. By replacing all refrigeration units and chillers with an energy-efficient, remote open-deck refrigeration system, and at the same time replacing the existing lighting with LEDs, the electricity bill has been cut by 40% and payback is expected in less than two and a half years.
Paving the way for the green journey
With the establishment of the EEF scheme, a large capital outlay is no longer a pre-requisite for green investments by businesses. Organizations can now easily afford to upgrade their lighting as well as other equipment to more energy-efficient alternatives, thereby cutting unnecessary overhead and strengthening their competitive position.
For equipment suppliers – such as lighting manufacturers – who can offer technical expertise as well as a financing option such as the EEF scheme in their sales proposition, the commercial advantage they have over their peers will no doubt benefit their business and help make the green journey a much smoother experience for their customers.