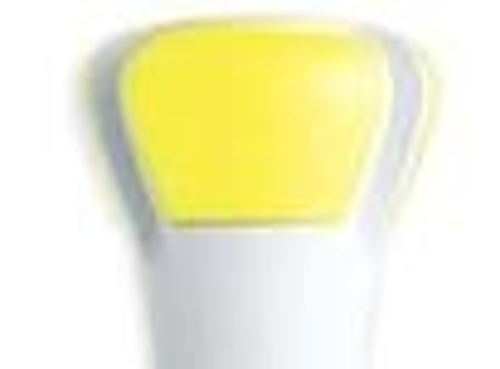 +++ Cover +++
While incandescent lamps maintained the same basic look over more than a century, SSL retrofit lamp manufacturers have adopted vastly different architectures in an attempt to get the LED point light sources to deliver an omnidirectional beam (see page 33).

+++ Features +++
RETROFIT LAMPS Varying approaches to LED retrofit lamps show no limit
After the incandescent lamp changed little in more than a hundred years, emerging SSL lamps show remarkably diverse approaches in attempts to replace the incumbent, reports Maury Wright.
LUMINAIRE DESIGN MHA Lighting takes unique approach to LED fixture design with Rods with Holes technology
A UK-based LED lighting manufacturer is using a unique light-waveguide approach in which LED light is shone sideways into acrylic rods. In turn, these light-emitting rods provide a uniform light distribution, explains Tim Whitaker.
STANDARDS
ANSI works to standardize LED datasheet for white LEDs
Jianzhong Jiao reports that the ANSI standards body hopes to facilitate the communications of pertinent component characteristics between LED manufacturers and SSL product developers.
FOCUS ON SSL modules
This compilation includes both proprietary modular products and ones built to the new Zhaga standards that allow for interoperability of light engines, drivers, optics, and other components from multiple vendors.
COLOR SCIENCE
Understand color science to maximize success with LEDs – part 4
Color rendering, or how color appears when illuminated by a light source, is crucial in the performance of SSL systems, explains George Kelly, and in the fourth part of our series on color science we will cover how LED and SSL architecture impacts lit objects.
MANUFACTURING
Manufacturing LEDs on large diameter substrates: What's the holdup?
A transition to 6- or 8-in wafers will ultimately deliver lower-cost LEDs, although as Marcus Weddle discusses, the industry must overcome technical and logistical challenges.
FINANCING
Energy Efficiency Financing scheme lights up the path to green savings
A UK-based financing scheme provides funds to cover the upfront cost of lighting equipment, with repayments aligned with energy-bill savings, as DARREN RIVA explains.
DESIGN FORUM
Fixed-frequency and quasi-resonant flyback controllers drive large LED strings
Fred Sawyer and Mladen Ivankovic explain how to drive large LED strings, including RGB implementations, for high-lumen-output applications.
LAST WORD
Zhaga helps SSL luminaire makers reduce costs and supply-chain risks
Zhaga Consortium General Secretary Menno Treffers explains that vendor-interoperable light engines will allow companies to support broader LED-lighting portfolios with more features.


+++ Columns/departments +++
COMMENTARY
Complex color science underlies good SSL products
NEWS + VIEWS
Lynk Labs LED light engine dims to warm
Toshiba announces GaN-on-Si production start
Konica Minolta buys Instrument Systems
Philips Lumileds announces workhorse Luxeon T family
Siemens plans Osram spinoff
Cree announces LEDs for directional applications
Philips introduces LED linear and spotlight module
FUNDING+PROGRAMS
Digital Lumens closes $10 million round of investment to support continued expansion
Rubicon Technology closes $25 million secured revolving credit facility
SEMI publishes HB-LED standard relating to sapphire substrates
DOE publishes HB-LED standard relating to sapphire substrates