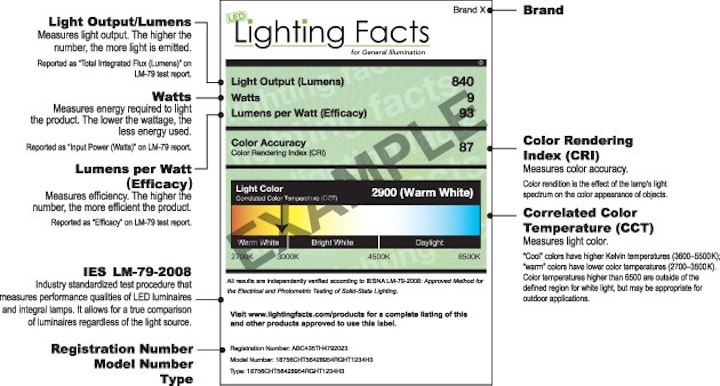 As much as $15 million may be awarded by the DOE to applicants for early-stage solid-state lighting research in core technology, OLED and LED proof-of-concept, advanced fabrication, and innovative lighting.
The US Department of Energy (DOE) has announced a new round of research funding opportunities in the area of solid-state lighting (SSL). The agency said it may award as much as $15 million, applications are due next month, and there is a webinar on the program next week. Meanwhile, the DOE also announced the formalized plans for shutting down the Lighting Facts program.
Interested in articles & announcements on DOE funding and R&D programs?
The latest round of funding comes from the DOE's Building Technologies Office (BTO) Emerging Technologies (ET) Program. The ET Program aims to support technology development that can help reduce the energy used in typical buildings 45% by 2030 relative to 2010. The program is conducted in partnership with industry, academia, and national laboratories and includes an annual opportunity specific to the lighting sector that is focused on early-stage R&D that will lead to more efficient buildings.
The objectives are threefold:
Maximized energy-efficiency of SSL products
Improved lifetime, color quality, and lighting system performance for SSL technology
Reduced costs of SSL sources and luminaires
The DOE will consider proposals in four topic areas starting with core technology research in LEDs and OLEDs. The other topics include proof-of-concept developments in LEDs and OLEDs at the light source and system levels, research in advanced fabrication, and novel lighting systems deployed in realistic field applications.
Interested parties can learn more in a webinar that will take place next Monday, May 7, at 1:00 PM Eastern. The DOE has also posted some details on its SSL website. Applications for funding consideration are due by June 18.
The ET Program is just one of several types of research that the DOE funds to further energy efficiency efforts in lighting. For example, the agency has regularly funded OLED and LED research through Office of Science Small Business Innovation Research (SBIR) grants and Small Business Technology Transfer (STTR) grants. The agency has further funded larger companies and academic institutions through an SSL Advanced Technology program.
Lighting Facts
Moving to the Lighting Facts program, we reported two months back that the DOE would shutter that program. The DOE said Lighting Facts was created in part as a "truth in advertising" program in the early days of SSL. And the agency said the program has largely achieved its initial objectives and succeeded in helping to usher in SSL as the predominant lighting technology.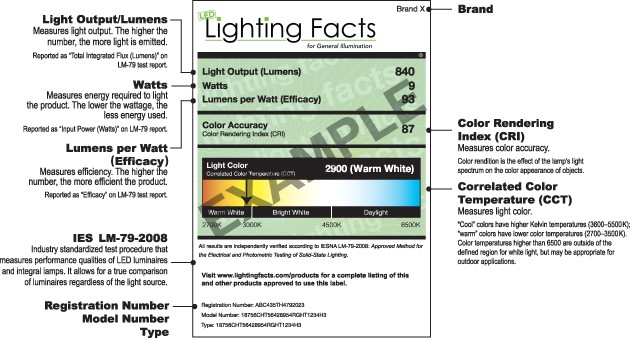 DOE announces new SSL research funding, formally ends Lighting Facts program
As we noted in our prior coverage, additions to the Lighting Facts database stopped March 1. The website will close down on June 1. Run those database searches soon if you need them.
*Updated Mar. 8, 2019 2:40 PM for correction to the LED Lighting Facts label. Thank you to our diligent reader for advising us of the correction. LEDs Magazine regrets the error.