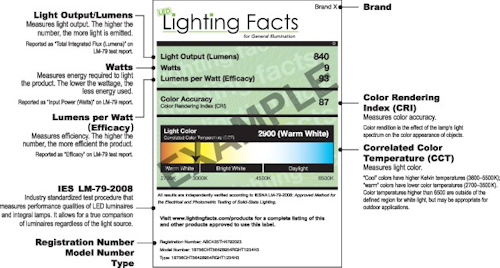 The US Department of Energy has said that it will end the LED Lighting Facts program at the end of March, and the DesignLights Consortium will need a new method to hold lighting manufacturers accountable for SSL product performance relative to specifications.
Turmoil in Washington, DC and with US government funding has resulted in a US Department of Energy (DOE) decision to end the LED Lighting Facts program that was fundamental to solid-state lighting (SSL) manufacturers accurately specifying product performance and the lighting industry moving to LED sources for general illumination. The elimination of Lighting Facts will press the DesignLights Consortium (DLC), a gatekeeper for many utility rebates, to find a new process by which it can verify that products meet manufacturer specifications and that such performance is maintained over time.
Interested in articles & announcements on standards and market transformation programs?
DOE Lighting Facts was a fundamental building block of the SSL transition that has resulted in incredible energy savings for lighting. In the early days of the move to LED sources, specsmanship was rampant. The situation was readily referred to as the "Wild, wild West" and early adopters often got burned. Many people and institutions participated in the move toward stability. For instance, we recognized the work of the Lighting Research Center (LRC) at Rensselaer Polytechnic Institute in a recent article.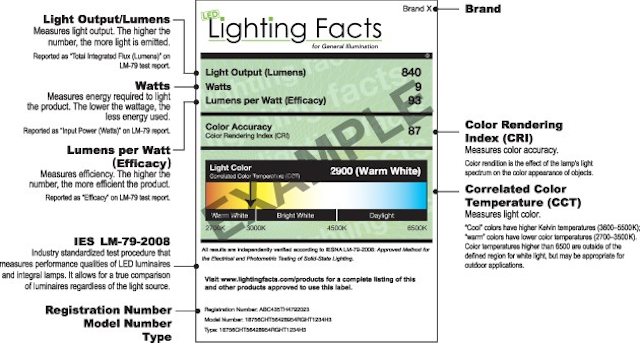 DOE announces new SSL research funding, formally ends Lighting Facts program
Make no mistake that the DOE through many programs has played a key role in SSL adoption, and Lighting Facts was extremely critical in LEDs moving toward the mainstream. To have a product listed in the Lighting Facts database, manufacturers had to have LM-79 testing completed on the product and manufacturers had to include a Lighting Facts Label with pertinent specs that consumers could easily comprehend. Moreover, participants were required to have products retested at random to ensure they performed reliably over time. But the DOE also cooperated with the industry to minimize the testing burden placed on manufacturers.
Of course, not everything was perfect with Lighting Facts in the early days. Companies tried to game the system. In 2009, LEDs Magazine even reported on Philips Lighting including a look-alike label on its products before the company officially became a participant or Lighting Facts Partner. Still, the DOE program helped the burgeoning LED lighting industry establish needed credibility.
Today, there are a number of other industry programs including DLC that have qualified product listings that can determine whether a product is covered by purchase incentives or rebates. But DLC, among others, have required a Lighting Facts listing and that prerequisite ensured that a product had been through LM-79 testing by a DOE-accredited laboratory.
With the DOE program ending, the DLC has said that a Lighting Facts submission is no longer required for its program. But the consortium also acknowledged that it still needs an LM-79 laboratory accreditation requirement. As this article went to press, the consortium said it would have new policy in place before Lighting Facts was slated to be discontinued at the end of March.
*Updated Mar. 8, 2019 2:57 PM for correction to the LED Lighting Facts label. Thank you to our diligent reader for advising us of the correction. LEDs Magazine regrets the error.