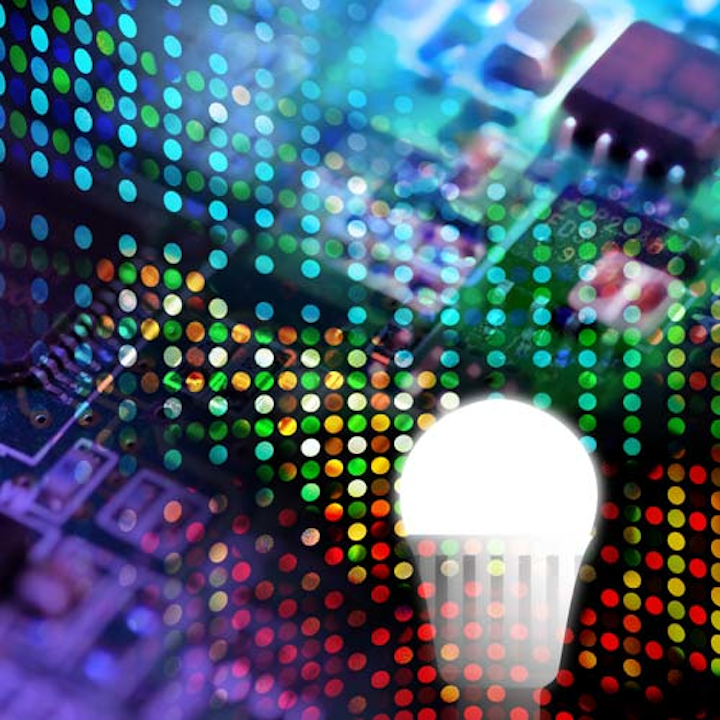 A declaratory judgement filed with the United States District Court in Sacramento, CA seeks to prohibit the California Energy Commission from enforcing state regulations on general service lamps such as a proposed 90-CRI requirement.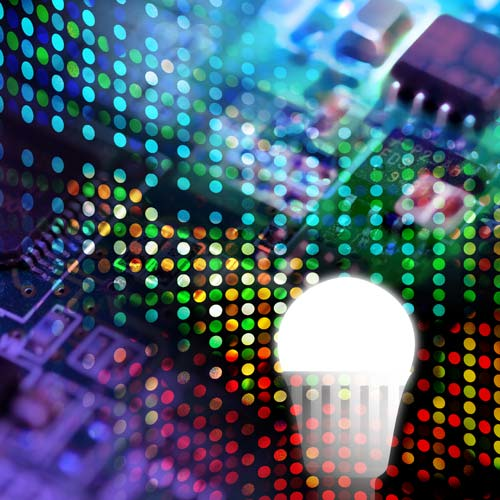 NEMA files legal action that could stymie California regulations on LED lampsThe National Electrical Manufacturers Association (NEMA) has announced that it filed legal action seeking to preempt regulations established by the California Energy Commission (CEC) from taking effect. Parts of the CEC regulatory policy have come under attack from many in the solid-state lighting (SSL) industry, highlighted probably by rules that require 90-CRI light quality along with stringent efficacy levels. The NEMA action is broad and would stop the CEC from enforcing any regulatory action relative to general service lamps (GSLs) that is in conflict with policy under development at the federal level such as by the US Department of Energy (DOE).
Interested in articles & announcements on regulations and standards for LED lamps & lighting?
The NEMA vs. CEC conflict was foreshadowed in early 2016 when it became clear that many in the lighting sector would oppose new CEC Title 20 regulations, which essentially mandated that only 90-CRI lamps be sold in the state. The industry also disliked the fact that the policy was to apply to small-diameter reflector lamps such as MR16 products, in addition to A-lamps.
We voiced our opinion at the time that color quality should be a consumer choice. NEMA, among others, opposed the CEC regulations from the start and the potential of consumers having to buy more-expensive and less-efficient lamps. And the potential of a DOE conflict was readily apparent.
Now NEMA has taken bold action. The industry association filed a declaratory judgement with the United States District Court in Sacramento, CA seeking to effectively eliminate the impact of CEC regulations on GSLs, by declaring the state regulations preempted based on the Energy Policy and Conservation Act (EPCA). EPCA can be used by states to seek and sometimes win exceptions to federal policy, but NEMA asserts that the CEC policy does not fall within the narrowly defined exceptions in lamps for federal preemption.
NEMA president and CEO Kevin Cosgriff issued a lengthy statement on the legal action:
"NEMA has long supported national energy efficiency standards for certain electrical products, including light bulbs. NEMA supported congressional energy standards for light bulbs enacted in 1992, 2005, and 2007, and we supported Congress' delegation to the Secretary of Energy to consider new national energy conservation standards for light bulbs if economically justified and technologically feasible.
"A critical statutory component of the federal energy efficiency regulatory scheme is that states are prohibited from enacting their own energy conservation standards for products covered by the federal efficiency program both before and after federal energy efficiency standards are effective. Since 1987, Congress has recognized that such state standards put an undue burden on manufacturers, who were being 'confronted with a growing patchwork of differing state regulations that would increasingly complicate their design, production and marketing plans.'
"In late 2013, the U.S. Department of Energy (DOE) began a rulemaking to determine whether or not standards for light bulbs should be amended and whether new standards for certain unregulated light bulbs should be adopted. That rulemaking is ongoing. In the course of that rulemaking, NEMA has supported robust new national energy efficiency standards for LED light bulbs, as well as new standards for other types of light bulbs. DOE proposed standards for LED light bulbs in this rulemaking.
"While that rulemaking was underway, the California Energy Commission (CEC) adopted energy efficiency standards for LED light bulbs that are different from what DOE has been considering. At the same time, CEC also proposed energy efficiency requirements for small diameter directional or reflector lamps that DOE has indicated it is regulating. This is exactly the kind of state regulation that Congress declared is not permissible.
"The 2007 energy law recognized a certain narrow exception to federal preemption for California in the case of light bulbs. None of the California regulations for light bulbs fall within the ambit of the narrow exception recognized by Congress.
"NEMA will ask the court to issue a ruling at the earliest possible time."
Our coverage of the CEC policy, meanwhile, escalated over the course of the past year. First proponents of the CEC policy including the California Lighting Technology Center (CLTC) wrote an article arguing that more-stringent color requirements would ensure that consumers would have better experience with LED lamps and hasten adoption. Moreover, the CEC proponents said higher-CRI LED lamps can enable humans to see better even if lumen output is reduced in a tradeoff.
Subsequently, scientists from the Lighting Research Center (LRC) of Rensselaer Polytechnic Institute wrote that CRI should never be used as what they termed a "color patch" to efficacy requirements. Those authors suggested a better lumen definition would solve the problem. And the disagreement will surely continue.
Now the industry will wait on a court to decide the fate of the CEC policy. The court decision could possibly have even greater impact than just on lamps down the road, because there are many other elements of CEC policy in areas such as controls that could at some point conflict with federal policy.