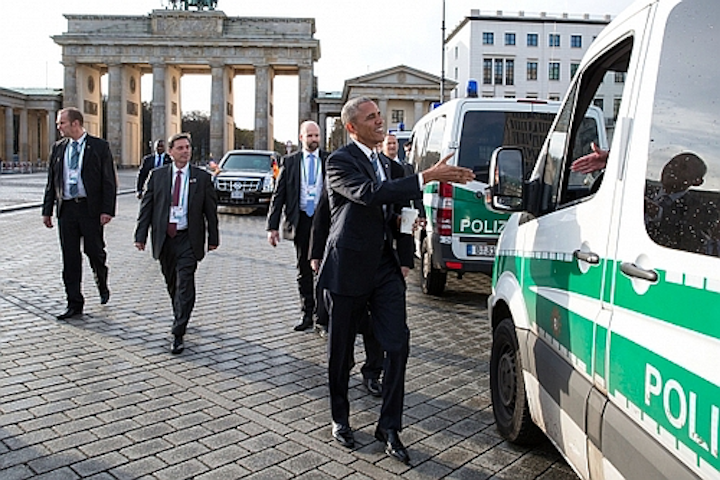 Aixtron develops deposition gear in California. Its acquisition by Fujian Grand Chip is in doubt out of national security concerns.
Another day, another Chinese takeover of a Western LED technology company in doubt, as US President Barack Obama looks set to block the acquisition of German manufacturing equipment maker Aixtron SE by a unit of Fujian Grand Chip Investment Fund LP, out of national security concerns.
Interested in articles & announcements on LED manufacturing equipment?
Aixtron makes metal vapor deposition gear for the manufacture of LEDs, OLEDs, lasers, and solar cells. The €197.8 million ($210.4 million) company is based in Herzogenrath on the Dutch border but has a significant presence in the US including a research and development center in Sunnyvale, CA, which is presumably why the US can rule on the matter.
The company announced two weeks ago that it and Fujian's Grand Chip Investment GmbH were sticking with the deal even though a key White House committee recommended they abandon it. The Committee on Foreign Investment in the United States (CFIUS) said at that time it would advise President Obama to prohibit the acquisition because "there are unresolved US national security concerns regarding the proposed transaction."
Aixtron said then that it and Grand Chip would seek ways to mitigate those concerns.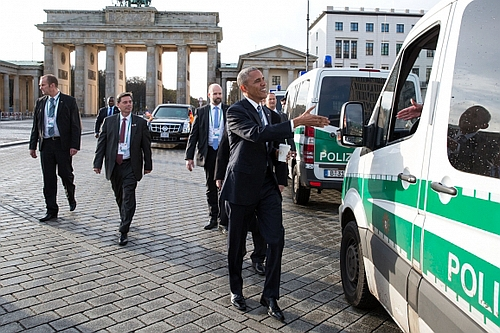 Obama set to block sale of German LED equipment maker to China
President Obama at the Brandenburg Gate in Berlin last month, around the time that CFIUS was urging him to block the sale of Germany's Aixtron to China's Grand Chip. (Source: White House/Pete Souza.)
But according to a report by Bloomberg, Obama will now indeed block the transaction, valued at €670 million ($714 million).
Aixtron had not replied to requests from LEDs Magazine for a comment by the time this article posted.
The intervention by CFIUS echoes Philips' terminating the sale of its Amsterdam-based Lumileds chip and automotive lamps business to China's GO Scale early this year, after CFIUS objected on national security grounds. Lumileds operates manufacturing and research centers in San Jose, CA.
CFIUS is an inter-agency" group head by the Secretary of the Treasury and including 16 departments and agencies with Defense, State, Commerce, and Homeland Security among them. It is not the only Western government entity frowning upon certain Chinese acquisitions. Germany's Economic Ministry itself withdrew clearance of the Aixtron/Grand Chip deal in October.
Likewise, the German government has delayed Osram's sale of its LEDvance lamps business to a group of investors from China including IDG Capital Partners, MLS Co, Ltd. (parent of US-based Forest Lighting), and financial investor Yiwu State-Owned Assets Operation Center.
MARK HALPERis a contributing editor for LEDs Magazine, and an energy, technology, and business journalist (markhalper@aol.com).