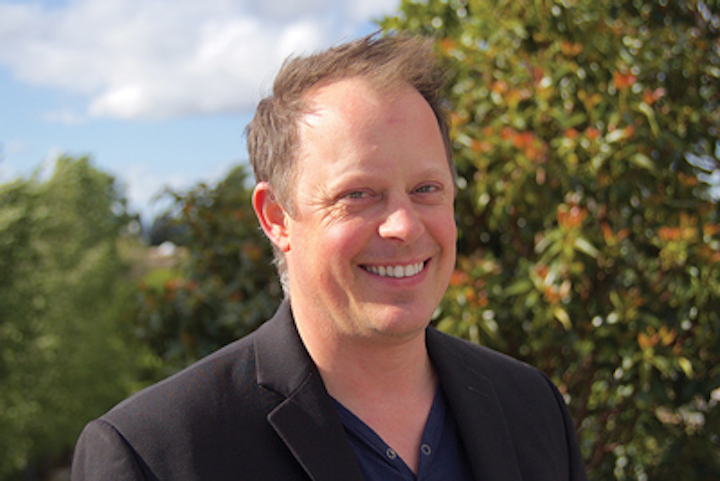 Elemental LED's MATT JOHN outlines why lighting manufacturing will make its way back to the US as the industry progresses toward customization and modular products.
Is lighting manufacturing moving away from its traditional base in China? This question has been a hot topic for as long I can remember. China is not ready to relinquish the manufacturing throne just yet. The nation has massive production numbers, unparalleled infrastructure, endless backing by the Chinese government, and a still-evolving economy to support its position. However, there is a subset of the industry that is moving away from manufacturing in China to the US at a rapid pace: the modular lighting vertical. Modular lighting typically comprises a low-voltage lighting platform, light engine, profile or body, optics, mounting gear, and installation accessories pieced together to create a full lighting system.
Interested in articles & announcements on SSL manufacturing?

The US-based manufacturing movement in modular lighting hinges on three major factors: stresses on Chinese manufacturers, market needs, and quality control. Chinese manufacturers are combating several challenges as they are forced to evolve into smarter, more efficient producers.
Labor costs have risen alarmingly along with the need for more skilled workers to operate machines as these manufacturers move toward automation. The cost of labor has increased almost 3× in China since 2000. The pay rates in the tech- and lighting-dominated southern regions around Shenzhen have increased at a faster pace over the last five years.
The cost of raw materials, especially copper and aluminum, has also risen significantly. High-grade copper prices have increased 35% over the last year (COMEX, NASDAQ) and prices for aluminum were up around 13% in 2016 and 15% in 2017 YTD (price fluctuations vary by grade). Compounding the cost of raw goods is the uptick in the enforcement by the International Trade Administration of various aluminum alloys tagged for up to 45% more in duties due to anti-dumping and countervailing considerations.
Another challenge involves processes. Shipping linear products more than 8 ft long has become more expensive and difficult. Costs continue to rise to ship large and extra-large packages and this requires special packaging materials.
Last, we are experiencing global political unrest around trade agreements. You can't miss the barrage of news on the current economic agenda of the US and foreign policy. These factors are squeezing Chinese manufacturers to the point where small and medium purchase orders with large variations in specification do not have the necessary margins for a healthy business. Lighting companies are being driven to partner with other metal extruders in the US and Mexico to avoid these issues.
Lighting professionals used to live with limited options in fixtures such as color temperature, lumen output, and form factor. Buyers expected to wait weeks — even months — for unique luminaires to arrive. This is no longer the case; variety and speed are now the expectation. Innovative and service-oriented companies in modular lighting have moved to last-mile manufacturing, whereby products are sourced globally at the sub-assembly level then brought into the US and configured to meet requirements on demand. Chinese manufacturers cannot deliver on the need for speed, and lighting companies cannot stock every possible component combination fully assembled. Last-mile manufacturing is well financed and on its way to becoming an industry standard. Patents and trade secrets also come into play here, as US manufacturers delve deeper into technology and gain unique market knowledge. More lighting companies will look to move certain aspects of assembly and R&D in-house.
Lighting options are changing as are industry professionals. They are becoming technology professionals. Inspectors are making sure installations meet National Electric Code and demanding that products be UL Certified. LED lighting has forced our entire industry to adopt technology and educate ourselves to a formidable level of understanding. With this evolution comes a demand for product and service quality. Companies have risen to new levels to ensure longer warranties, proper installation, and educated customer service if not full engineering teams to address customers' expanding needs. Companies are building full test labs that allow each new set of parts to be a fully tested fixture complete with IES files, specifications, and installation guides.
Given time constraints and the cost of micro-manufacturing, these are difficult hurdles for China to overcome. Modular lighting embodies the market's solution for speed, variation, and quality. For these reasons alone, manufacturing will find a home in America and it will be hard pressed to find its way back to China.
---
MATT JOHN is chief strategist and executive vice president, Elemental LED (elementalled.com).