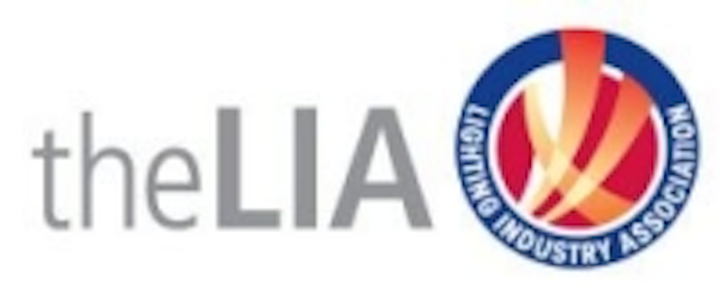 The Lighting Industry Association (LIA), Europe's largest trade body for the lighting industry, is launching its own range of insurance services for its 280 members.

LIA members, who include lighting manufacturers, suppliers, retailers, wholesalers and designers, will be able to buy a range of discounted specialist insurance products designed to protect their businesses.

The LIA has teamed up with specialist insurance broker Kinnell Corporate to form LIA Insurance Services, which will launch the suite of products at this year's Lux Live Exhibition taking place 23–24 November.

Insurance products available to LIA members will include:
• Energy efficiency insurance, which provides cover for material damage including breakdown, business interruption and asset performance in the event new LED lighting equipment fails to yield the financial savings expected ensuring peace of mind for those investing in the new LED equipment.
• Cyber insurance, which covers the business's I.T systems, networks and the data stored on these systems.
• Professional indemnity, which protects the business against claims for deficient advice, service or designs.
• The full range of general commercial insurance protection for traditional business risks such as Professional Indemnity, office and factory combined packages.

Steve Davies, chief executive office of the LIA said: "Insurance protection is a vital part of any business's needs, but to be effective, that protection needs to be tailored precisely to the type of business and the risks it faces. Lighting professionals have specialist needs so we decided to partner with Kinnell Corporate, which is a provider of specialist insurance to the construction industries.

"By working together, we believe we can help our members buy excellent value insurance that is bespoke to their needs and includes some very innovative insurance such as energy efficiency."

Alan Rorison, director, Kinnell Corporate, said: "The insurance industry has tended to focus on traditional commercial insurance and often failed to explore emerging insurance products, such as energy efficiency or cyber insurance. We feel these offer the lighting sector some real advantages."

LIA Insurance Services is holding a seminar at the Lux Live Exhibition on Wednesday 23 November 2016 at 1:30pm during which details of the insurance products available will be provided.

After the event, full details will be available on the LIA's website at www.thelia.org.uk.
Contact:
Alan Rorison - for Kinnell Corporate
+44 01292 292708