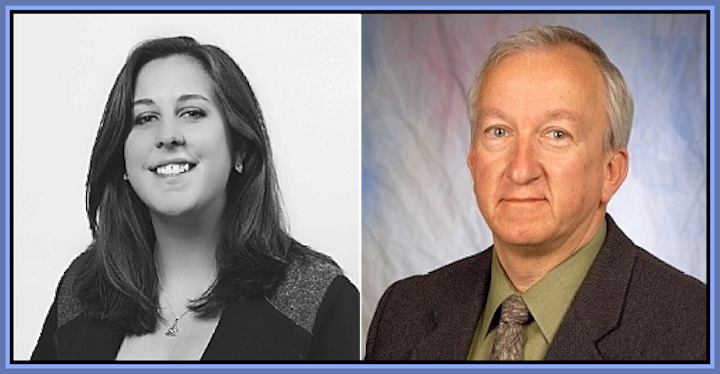 At last, Strategies in Light 2019 kicks off in less than a week. In our opening highlight article, conference co-chair Bob Steele explained the influence that high-brightness LED (HB-LED) technology exerted on the developing markets and on the conference programming over its 20-year history. In drilling down one market segment, LED market analyst Martin Shih, who is working closely with Strategies Unlimited research director Philip Smallwood on this year's presentation of the global packaged LED report, wrote several years back that ultraviolet (UV) LED technology would continue to penetrate applications beyond manufacturing — one of which was UV disinfection, sterilization, and sanitization.
Now a concern that has been raised with UV LEDs is that UV radiation is not safe for use in occupied spaces due to the damage it can cause to human cells and tissues. We are seeing that UV technology will continue to stake its claim where its use is appropriate — for example, within contained products that can disinfect air, water, and surfaces. However, other light-based techniques for continuous disinfection have emerged as well — and they can combine both visible-white light and violet LEDs to both kill pathogens safely and illuminate a space. Having presented at Strategies in Light two years back, Vital Vio executive Colleen Costello will stand at the podium this time with well-known researcher Robert "Bob" Karlicek to explain how LED-based continuous disinfection can be merged with connected lighting technology to optimize the antimicrobial capability of LEDs. It's shaping up to be a truly exciting market with many opportunities for solid-state lighting (SSL) to evolve and enable a multitude of novel applications. Keep reading for insight into this double-duty technology and join us at Strategies in Light in Las Vegas next week.
LEDs Magazine: Colleen, you presented at Strategies in Light 2017 and introduced a wider audience to Vital Vio's continuous disinfection technique in which eye-safe violet light is mixed with white light to both kill pathogens and provide general indoor illumination. Now you and Bob Karlicek will be discussing responsive lighting systems that sense biologics and react.
Can you both comment: What is the value in adding this layer of intelligence versus having a light-based disinfection system that is utilized continuously?
Colleen Costello: Continuous disinfection adds an important and valuable layer of protection in our fight against deadly and costly germs. And I believe that will always be the case — that it will always be beneficial to combat germs constantly and not just at those points in time when we clean and disinfect with chemical or UV disinfection systems. But as we look to the future, we want to address, "How can we improve upon visible light disinfection?" And one area with amazing promise is this area of intelligent systems. If we can control lights for something like, say occupancy, why not control for something like bio-burden? If an intelligent system can sense that MRSA [methicillin-resistant Staphylococcus aureus] has just been deposited on a surface and can moderate the focus or intensity of lights to address that — or alert people to the presence of a potential hazard — that will deliver incredible value in settings as diverse as hospitals and homes. That's just one example of how adding this layer of intelligence offers tremendous promise.
Bob Karlicek: From our perspective, the explosion of interest in wellness-based control systems in buildings requires better integration of existing and emerging sensing technologies that integrate lighting, occupancy, chemical and biosensing, and machine learning to autonomously manage and maintain healthy living and work environments. In many cases, this can involve violet-light disinfection, but UV-C irradiation will also play a role, particularly in healthcare and food-processing environments.
LEDs: Has the light-based disinfection capability been advanced in any way? Also, is light itself being used as a bio-detection method? I'm not sure if there is a possibility there, but it is definitely intriguing to consider.
CC: Vital Vio is a research and development organization at heart, so we invest considerable resources into advancements of visible light disinfection. Because our team is dedicated to creating solutions to protect as many people and places as possible, we are always exploring and advancing new innovations. I think we have seen and will continue to see a number of advancements in how and where visible light disinfection is deployed. Ten years ago, if you had asked most people in the lighting industry if visible light could be harnessed in a way that could provide useful disinfection, most people would have said, "No." And yet here we are. So if you're asking me if it's possible that light itself could be used as a bio-detection method, my answer is "Yes. I think it is both possible and likely."
BK: UV-C radiation can certainly be used for bio-detection through the generation of fluorescence from microbes on surfaces and in the air. We envision that this sort of detection system could be integrated with violet or UV-C disinfection solutions to deliver just the right dose of photons to clean and maintain hygienic living and working quarters.
Get to know our experts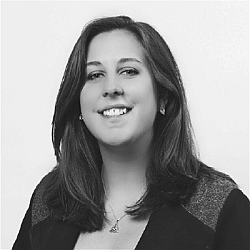 COLLEEN COSTELLO is co-founder & CEO of healthtech company Vital Vio. This innovative entrepreneur introduced White Light Disinfection® technology to combat the pervasive and costly challenge of germs. VioSafe® antibacterial LEDs are in venues ranging from athletics training facilities, to ambulances, hospitals, and homes. Reinventing disinfection, along with previous clinical research at Mount Sinai and Weill Cornell, has put this biomedical engineer on elite lists including Forbes 30Under30, and Inc's 50 Emerging Global Entrepreneurs. Costello holds a biomedical engineering degree from Rensselaer Polytechnic Institute, Troy, NY.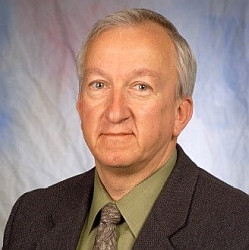 ROBERT F. KARLICEK, JR., PhD, is the director of the Center for Lighting Enabled Systems & Applications (LESA) at Rensselaer Polytechnic Institute, an NSF and industry funded program exploring advanced applications for next-generation SSL systems. Prior to joining RPI, he spent over 30 years in industrial research and R&D management positions with corporations including AT&T Bell Labs, EMCORE, General Electric, SolidUV, and others. His technical experience includes epitaxial growth of high-performance LEDs and lasers, advanced device fabrication and high-power LED packaging, thermal management, control systems design and applications research in SSL, as well as other novel LED uses such as infrared and UV-LED applications, wireless communications using lighting (Li-Fi), and advanced LED display applications. Karlicek is known globally as an LED industry expert, and is a frequent presenter at conferences and workshops. He obtained his BS in chemistry from Elmhurst College and his PhD in physical chemistry from the University of Pittsburgh. Karlicek has authored over 56 peer-reviewed technical papers and 44 US patents. He is the founder and president of SolidUV, Inc., and sits on the technical advisory boards of several high-tech startup companies.
*Updated Feb. 22, 2019 for bio changes.