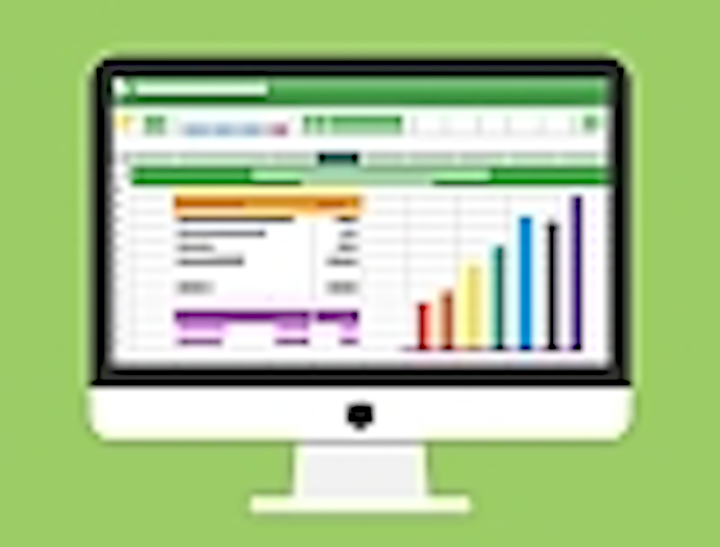 LEDs Magazine and its audience of LED and lighting professionals relies on the data from our colleagues at market research firm Strategies Unlimited for a global perspective on key LED and solid-state lighting (SSL) markets, in which the analysts catalogue information from major LED and SSL players, observe the activity and drivers in established lighting and component markets, and quantify emerging markets for ongoing research.
The release of the annual global packaged LED market report and forecast is a highlight of the Strategies in Light Plenary session each year. In his 2018 Plenary presentation, Strategies Unlimited research director Philip Smallwood noted that although socket saturation for LED lamps was imminent and the mobile display segment was slowing, markets such as automotive LEDs and outdoor lighting showed continuing growth in 2017. He also observed that as science continues to develop around tunable lighting that can be used to customize horticultural lighting to various cultivars, there was every reason to be confident that the market for horticultural SSL would represent a $2 billion slice of the total $7 billion horticultural market by 2022.
Analyst Martin Shih is collaborating with Smallwood on the global packaged LED market forecast and has contributed significantly to the development of the upcoming presentation. To get the latest packaged LED market insights firsthand, join us at Strategies in Light in Las Vegas, where Smallwood will deliver the closing keynote on Mar. 1, 2019 during Plenary Session 2. Keep reading for the analysts' take on driving factors and challenges in the packaged LED market in advance of the full report release.
LEDs Magazine: When you look back at the past year's global LED market update and forecast, was there anything that surprised you as you were fine-tuning the research for the final report?
Philip Smallwood: We have just started the interviews for this report, so I can't really say that anything stands out to me. I can say that it will be interesting to see what happened to ASPs [average selling prices] of LEDs in the second half of the year, since 2017 saw relatively stable prices.
Martin Shih: I agree. The LED industry has been consolidated since 2014, and ASP dropped significantly every year. 2H17 pricing has reached bottom and become relatively stable.
LEDs: In the market update at Strategies in Light 2018, you noted that legal issues surrounding metal-organic chemical vapor deposition (MOCVD) in the previous year had artificially restricted LED component manufacturing and contributed to price stabilization. Are there any other such issues in the market right now? What about the tariff concerns that have been rolling through industries recently?
PS: The legal issues came to an end the week before my presentation at SIL last year, which was interesting. It will also be interesting to see if production increased drastically in the second half of the year as some people were predicting.
The year-over-year price decreases that the packaged LED market has been experiencing for several years means that their percentage of a luminaire BOM [bill of materials] becomes smaller every year, decreasing the overall impact LED pricing has on luminaire prices further downstream. However, tariffs have hit other important luminaire components (e.g., aluminum) as well, which has had an impact on the market. We have seen several companies raising their luminaire prices anywhere from 10% to 20% because of the tariffs implemented by the current administration. It is important to note, though, that luminaire prices have dropped so drastically in the last five years that I had witnessed companies freezing and even increasing some of their LED luminaire prices before any tariffs took place.
MS: So far, I heard that San'an's capacity has increased by 30% in 2018. It seems that the MOCVD issue has been solved, but the expansion is still slower than it announced before. As a result, the pricing was stable during 1Q18~3Q18.
LEDs: Who — specific companies or types of organizations — do you think has the most influence on the LED market right now as far as driving advances in device technology, or driving LEDs into new sectors, and why?
MS: After several years' consolidation, big players have become bigger and dominate the market. Big players include lighting giants (GE, Philips, Osram) and LED manufacturers (Cree, Lumileds, Taiwan/China packagers). Given the cost performance is similar for these big players, we found that mid-power and superhigh-power packaged LEDs have become the mainstream, due mainly to margins. These LED players still think about the "blue ocean" strategy in order to maintain margin.
Generally speaking, no specific technology will take over the whole LED industry in the near future. These specific types of LEDs will still have their niche market. For example, the portion of CSP [chip-scale package] LEDs for these major LED players is still low and they are trying to develop their own structure. We believe CSP will still exist, just like COB [chip on board]. In terms of application, Automobile definitely has the big growth now. Micro LED and Mini LED are attracting attention, and we expect to have a big growth in mobile/TV/wearable devices in a couple years.
Get to know our experts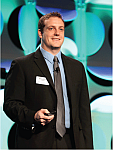 PHILIP SMALLWOOD is the research director for the LEDs and Lighting Group at Strategies Unlimited, where he oversees the creation and completion of the group's market research reports and is the author of several of the groups worldwide lighting reports. Smallwood also serves as Strategies in Light conference co-chair. He has been invited to speak at several lighting and LED events in the US and Europe and was quoted in several periodicals, including The Economist, the New York Times, and the Wall Street Journal. He has authored several leading lighting market reports that cover the overall lighting industry, from incandescent lamps to connected (smart) lighting. Smallwood also plays an integral role in the conference development for Strategies in Light and PennWell LED & Lighting events. Smallwood has an MBA in environmental management from the George Washington University School of Business, and a BA in environmental studies from the University of North Carolina at Chapel Hill.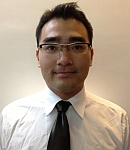 MARTIN SHIH is responsible for LED supply chain and market trends in Taiwan/China for Strategies Unlimited. He has more than a decade of experience in the electronics industry, mainly covering semiconductor and hardware technology.