The narrower device footprint allows video pixels to be more closely packed together for outdoor applications ranging from LED video walls on buildings to retail outlet signage.
Osram Opto Semiconductors has announced the Displix Oval LED, a surface-mountable packaged LED designed for use in outdoor display applications ranging from video walls mounted on building façades to standalone signage in locations such as gas stations. The oval form factor of the new LED means that nearly double the number of packaged LEDs can be mounted in a video wall relative to existing round LEDs designed for the application, thereby increasing display resolution.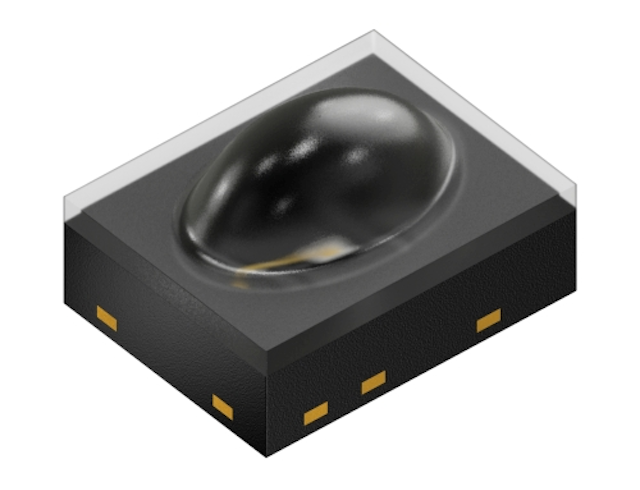 The new packaged LEDs measure 2.1×2.7×1.5 mm including the lens. Osram will offer the components in red, green, blue, and yellow versions to enable full color video displays. The LEDs will come in QFN (quad flat no leads) packaging and will feature a black, as you can see in the nearby image, to reduce reflections and boost contrast.
At first glance, it would seem that a smaller circular LED would be preferred so that the pixels are symmetrical in terms of light output. But that's not the case in display applications. Osram product marketing manager Mike Martens explained that video walls don't need as much light spread vertically as they do horizontally. Martens made an analogy to a TV where the screen is wider in terms of aspect ratio and the oval dispersion helps deliver a wider viewing angle.
At 20 mA, the red and yellow LEDs deliver 1 cd, the green LEDs deliver 2.6 cd, and the blue LEDs deliver 0.6 cd. With the more dense packing of the LEDs in a display application, the brightness requirements of each packaged LED is lessened, and therefore the drive current can be lower as well. Meanwhile, the increased density delivers a superior viewing experience.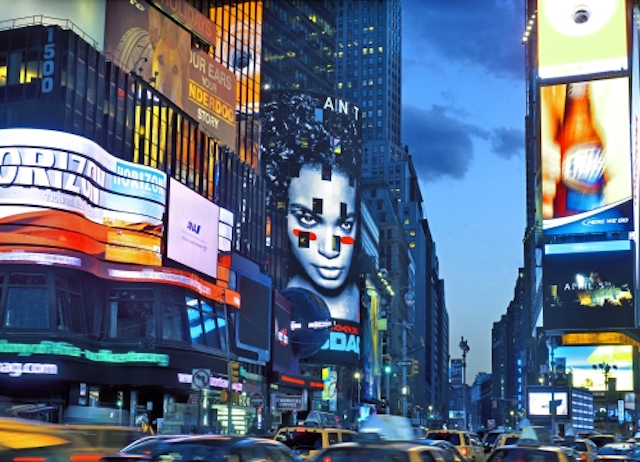 Osram announces oval family of packaged LEDs for video wall applications
"Being surface mounted, SMT LEDs like the Displix Oval have very low tilt tolerances per diode," explained Andrew Lin, product marketing manager at Osram. "A display fitted with the new Displix Oval LEDs has a stable and very homogenous color appearance."
We regularly run case studies on LED-based video walls on the site. Indeed, the application is a growing market for colored packaged LEDs. There are even portable walls available now such as a product launched by Chauvet Professional. And leading entertainers rely on the technology when touring. Still, the more prevalent usage may be on building façades such as the example in the nearby photo.