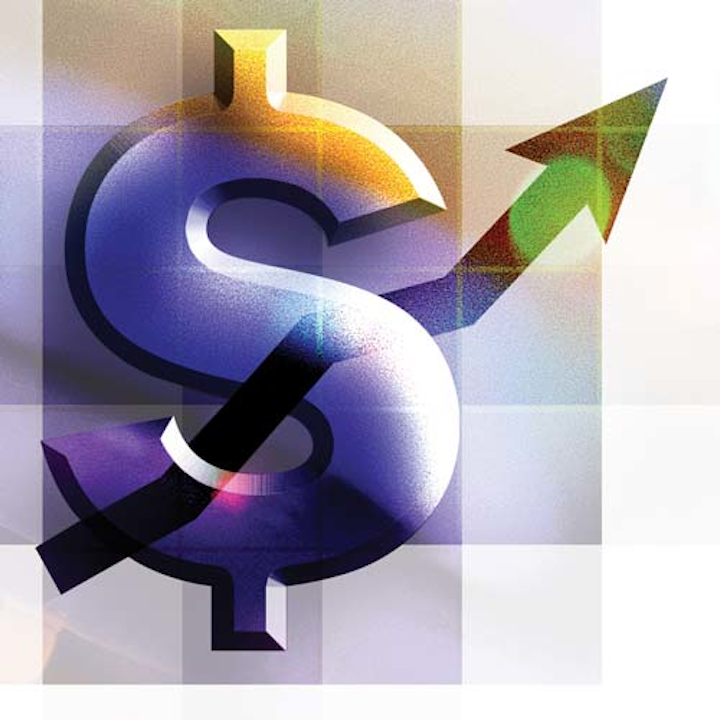 Cree reports improved quarterly financials while Philips updates the status of Philips Lighting and Lumileds divestitures, and Georgia Power rebates Krystal for SSL installations.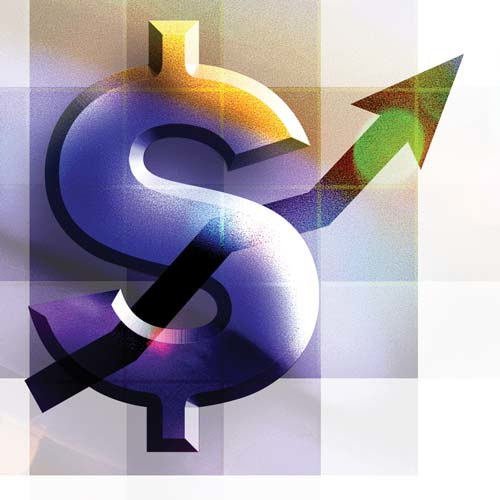 LED business news: Cree and Philips earnings, Georgia Power rebates KrystalCree has announced financial results for the first quarter of its 2016 fiscal year indicating a sharp improvement in revenue relative to the prior quarter, and the bulk of Cree's business is in the solid-state lighting (SSL) sector. Philips has reported slight sales growth in recent quarter while noting an ongoing uptick of LED-based sales within Philips Lighting and the company has updated the status of the Lumileds and Lighting divestitures. The Krystal Company fast-food chain has received a rebate check for more than $64,000 from utility Georgia Power for LED lighting retrofits at 55 stores in the state of Georgia.
Interested in more articles & announcements on LED business?

Cree financials
On to our first LED business news story: While Cree has not returned to the steady quarterly growth pattern that the company enjoyed for several years, the 1Q16 results are a positive sign. Total revenue was $425.5M (million), down 1% compared to 1Q15. But the company was still in a positive pattern when it announced 1Q15 results. Those results were below expectations and foretold more trouble for the company later in the 2015 fiscal year.
The company seems to have turned the corner with the 1Q16 results especially with drops in packaged LED pricing that have bedeviled the component business in the last year. In terms of a quarter-over-quarter comparison, revenue was up 11% compared to the final quarter of 2015.
"Fiscal 2016 is off to a good start, with Q1 revenue and profits above the middle of our targeted range, driven by strong demand for commercial LED lighting and a solid quarter for our LED business," stated Chuck Swoboda, Cree chairman and CEO. "We're confident in our strategy and optimistic about the future, as the commercial lighting business is growing, the LED results recovered nicely in Q1 and Power and RF design momentum is strong."
Gross profit margin was also up sharply from 20.1% in 4Q15 to 31% in 1Q16. Cree did take a financial charge of $15.9M related to the restructuring that took place in June. That move would not help the company grow revenue, but could further boost profit margins in the future. Cree continues to buy back its own shares, having spent $70M doing so in the quarter.
Philips financials
In other LED business, the Philips financial report for its third quarter of fiscal 2015 covers far more than LED and lighting businesses. But the report does include some information about the SSL sector. Philips said LED-based products now account for 44% of all Philips Lighting sales, up from 36% in the same quarter of 2014.
Philips CEO Frans van Houten said, "Lighting continued its trend of year-on-year performance improvement, driven by strong growth in our LED businesses, while we continue to actively manage the conventional lighting market decline." Growth in LED lighting is happening globally, with van Houten adding,"In Lighting, a new go-to-market model and customized offerings in Indonesia enhanced our business-to-government sales capabilities, resulting in street-lighting orders from five major cities."
The company said it remains on track to divest Philips Lighting during the first half of 2016. As we reported previously, Philips will consider options ranging from an initial public offering (IPO) to a private equity sale, but Philips will continue to hold a major stake in the new venture.

With regards to the private equity sale of the Lumileds packaged-LED business to Go Scale Capital, there are apparently some obstacles to the closing of that transaction, although Lumileds is essentially operating independently. Philips said unexpected concerns raised by the Committee on Foreign Investment in the United States (CFIUS) are being addressed, but that those concerns had delayed the closing.
Back to lighting, the quarterly performance would indicate a healthy business. Margins are up and LED light sales grew 24% year over year. "We are pleased with another quarter of strong performance from our LED business, which now represents close to half of Lighting sales," said van Houten. "We continue to introduce LED innovations to customers. For example, Philips will outfit 32 Accenture offices with more than 140,000 LED-based products in India. The upgrade will enable significant energy savings and create a more pleasant work environment."
Georgia Power
In our last LED business update today, a subsidiary of Southern Company, Georgia Power continues to be a leading advocate among utilities of LED lighting retrofit projects. Executives from the utility recently visited the Atlanta, GA headquarters of The Krystal Company to present the restaurant chain with a $64,201 rebate check for installation of SSL products in 55 locations across the state, following a similar rebate awarded recently to the Atlanta Airport.

The utility's Georgia Power Lighting Services organization partnered with Krystal on the specification and selection process. "Our Commercial Energy Efficiency Program is customizable and can be tailored to fit the energy needs of businesses of all sizes," said Michele Wagner, energy efficiency director for Georgia Power. "We congratulate Krystal for their commitment to using energy more efficiently in their restaurants."
Indeed, the utility projects that Krystal will reduce energy usage by 2,800,000 kWh annually. "Running an environmentally conscious business is important for us," said Brian Blosser, vice president of development and construction for Krystal Company. "We're always looking for ways to reduce our environmental impact and, by replacing the lights, not only did we do that but also helped our stores' bottom line."
As is increasingly the case, however, the lighting upgrade was also focused on a better environment for employees and customers. The company said the LEDs would provide better visibility around rear employee entrances and a safer environment. Customers will find similarly improved visibility around drive-through areas and storefronts.