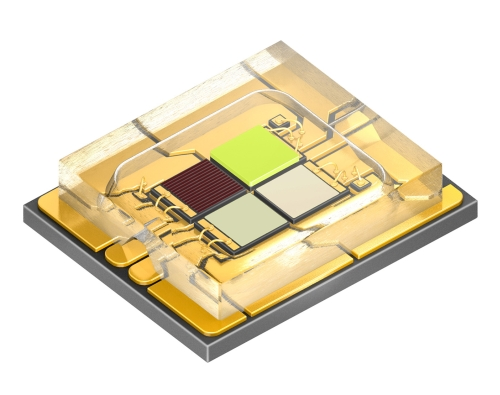 Color-tunable stage spotlights and similar art and entertainment-focused SSL luminaires will get added punch from the new 30W Osram Ostar Stage LED family.
Osram Opto Semiconductors has announced a new 30W multi-emitter packaged LED in the Ostar Stage family of products. The Model LED RTDUW S2WN RGBW (red, green, blue, and white) is a 30W device that the company says offers double the light output of previous products in the 4.68×5.75×1.26-mm form factor.
Interested in more articles & announcements on packaged LEDs?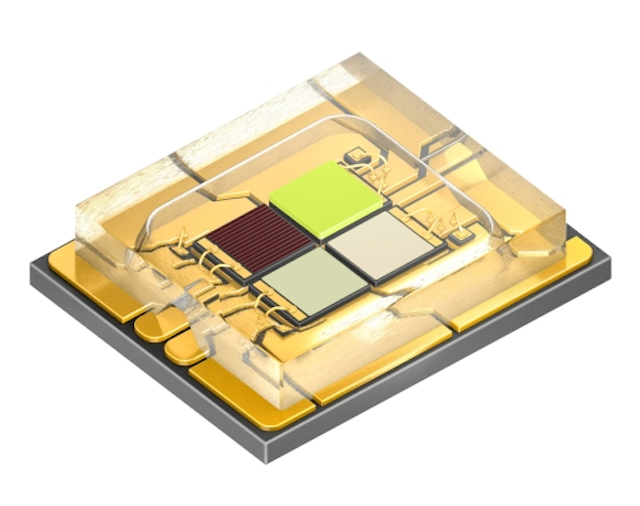 Osram launches new RGBW packaged LED intended for entertainment applications
The performance improvements come primarily from an enhanced thermal design that delivers thermal resistance of 0.9 K/W. The good thermal conductivity enables each of the 1×1-mm chips to be driven at 2.5A. "The higher current that is necessary for a higher output requires the thermal management of the Osram Ostar Stage to be adapted so that the heat generated in the chip can be removed as effectively as possible," said Andrew Lin, product marketing manager at Osram Opto Semiconductors.
The new packaged LED gives solid-state lighting (SSL) product developers two options. Existing products can be updated with the new LED for greater output. Or developers can deliver smaller products or models that maintain prior output levels but use fewer LEDs.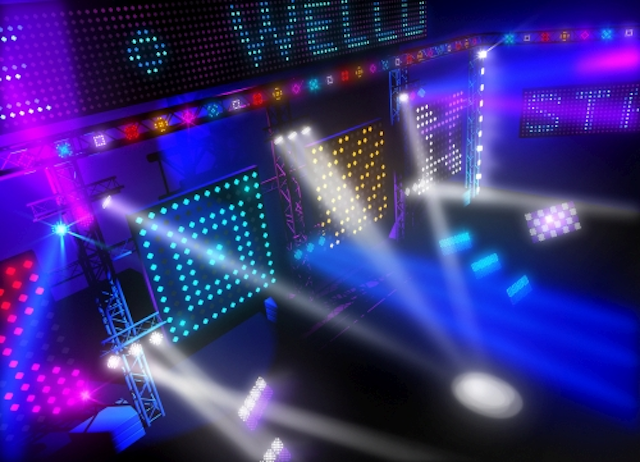 Consistency in form factor is the key to product upgrades. "Many features such as the package size and beam characteristics match those from previous versions," said Lin. "That way, customers can stick to their existing optics and the overall design of their lighting solutions."
The product fills a position in the middle of the Ostar Stage portfolio. Late last year, Osram announced a 60W product based on 2×2-mm chips. And the portfolio also includes a 15W option.
The packaged LED features a 120° beam. The green, blue, and white LEDs are based on the company's UX:3 LED technology platform. UX:3 is essentially a flip-chip architecture with the n-layer on the top side of the chips and an array of conductive vias that connect with the n-layer contact on the underside of the chip. The architecture provides uniform current spreading and emission. The red LED utilizes standard flip-chip technology.