I suppose this will be a continuation of my January column, although I realize that in retrospect because I didn't plan it that way. But what struck me as deadline approached was just how many executive-level changes our LED and solid-state lighting (SSL) industries have experienced in a short time. Indeed, transitions at LEDvance and Philips Lighting North America were my immediate prompt, although quite a few others (and more, I think, will come soon) convinced me it should be a column. Is there some common theme at work here? I'm not sure it's that simple, but it's interesting to speculate on some of the corporate motivation.
Interested in articles & announcements on business in the LED and SSL sectors?
In the prior column, I suggested that the lighting industry had to become a technology industry to succeed. I'm not the first to mention the connected lighting trend and the Internet of Things (IoT) - although LEDs Magazine was perhaps the first to cover that evolution more than five years ago - but by technology I meant much more in terms of advanced applications such as lighting for health and wellbeing.
I suspect this technology trend was a factor in some of the recent executive moves. For example, Chris White, a former Cisco executive, took the helm at Philips Lighting looking over the Americas region. Moving to LEDvance, I had just learned that former Samsung LED head Jacob Tarn would replace Jes Munk Hansen when writing this. Tarn has been prominent at Samsung in pushing an IoT vision as a complementary offering to the company's LEDs. Now he moves across the table.
In the LEDvance case, however, it could be that Tarn's multinational experience was the key factor. He will operate out of Germany, while manufacturing is in Asia to serve a global customer base. Tarn should fit that role well given his technology and business acumen, and his global experience.
Of course, we've had changes in the LED sector as well (one more of which could come at Samsung by the time you read this). I know the LED sector faces challenges from a technology perspective while also facing enormous profit pressure from component price erosion. There's nothing like a veteran from the digital memory IC business to manage that type of expectation, and perhaps that's the reason that Mark Adams now leads Lumileds. It's a tough job to deliver more performance at a lower price month after month.
At Cree, I thought Chuck Swoboda stepping aside was purely based on a personal health scare. But then Greg Lowe, a veteran of the IC industry with deep analog experience, took over. Now Cree's latest financial results suggest that analog power ICs - not LEDs - might be most important to the company's future. And Cree almost divested that operation earlier.
Maybe this whirlwind of activity is a chronological coincidence. I'm not sure, but it's a confusing time for industries that are trying to reinvent themselves.
And, of course, the biggest transition of all is still out there (at least as I write this) in the form of Current, powered by GE and what's left of GE Lighting. Current has had executives with IoT backgrounds come and go. GE Lighting presumably will be sold off. But now others speculate that GE may be broken apart at the foundation.
Somehow, our industry has to tackle a technology transition despite the musical chairs.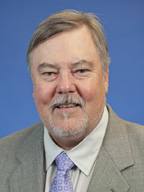 Maury Wright,
EDITOR
mauryw@pennwell.com