Going into the Strategies in Light conference and exhibition, the Strategies Unlimited research team was working to finalize its annual "Worldwide market for LEDs: Market review and forecast 2019." We presented preliminary data at Strategies in Light and LEDs Magazine will provide some of those details in the April/May issue. Here, let's discuss some of the high-level market trends we uncovered in preparing the 2019 report.
During 2018, the LED and solid-state lighting (SSL) sectors again saw some oversupply in terms of packaged LED components. The impact was not as great as it was a few years back. Still, oversupply remains an issue.
There were two primary factors that lead to recent oversupply — settlement of an intellectual property (IP) skirmish and expansion of fabrication capacity by established players. In our 2018 presentation, we discussed the fact that Veeco and upstart AMEC (Advanced Micro-Fabrication Equipment Inc.) had settled dueling suits over MOCVD (metal-organic chemical vapor deposition) technology, and that IP action had restrained supply somewhat in 2017 because it limited installation of new reactors. The settlement freed the companies to increase reactor installation throughout the remainder of 2018, thereby increasing LED production industry wide.
At the same time, Osram Opto Semiconductors, the second-largest packaged LED supplier by revenue, unveiled a new 6-in. manufacturing plant in Kulim, Malaysia. Osram Opto had a very strong 2017, but the company would face some challenging market factors in 2018.
Nichia remains the LED market leader by revenue. That revenue was slightly down by single-digit percentage in 2018. The company saw an uptick in sales into automotive applications but a significant decrease in revenue from the mobile device sector. Indeed, falling iPhone sales were a primary factor.
Industry wide, we still aren't seeing significant uptake of chip-scale package (CSP) LEDs. Seoul Semiconductor is probably the most aggressive player in CSP technology and is supplying such LEDs into TV and automotive applications.
Speaking of automotive, the sector was very positive for LED makers even if actual auto sales as a whole were somewhat disappointing. But the penetration of LEDs into more car models is driving growth in terms of LED revenue. LED revenue grew by 18% in exterior automotive lighting — primarily headlamps. Nichia, Osram Opto, and Lumileds in particular benefited from the sector.
The development of mini LED and later micro LED displays may become a major market for LED manufacturers. Long-term, micro LED technology could halve the display power consumption relative to OLED technology while improving pixel reaction time from micro- to nanoseconds. But micro LED technology still has obstacles.
Mini LED technology will see actual deployments in 2019 in TV, automotive display, gaming monitor, and other applications. Mini LEDs will be used as backlights for LCDs in such applications but will improve image quality relative to OLED and cost less. A 65-in. TV might utilize 30,000–40,000 mini LED components. The other good news is that target mini LED applications are high-margin in nature.
We also must consider broad market factors when contemplating the future LED market. We don't know the full extent of the trade war between the US and China. The activity has a direct effect on products such as LED-based luminaires. But there are secondary effects. For example, tariffs are impacting the automotive market, which in turn will impact the LED sector. Manufacturers in China are seeking to penetrate Japan, Europe, and other regions with the concern that the US market will go away. These situations, combined with some price erosion due to oversupply, have led packaged LED manufacturers to take a conservative outlook for 2019.
The 2019 report will have more details and should be available around the time you read this article, accessible via the Strategies Unlimited website.
PHILIP SMALLWOOD
is the research director for the LEDs and Lighting Group at Strategies Unlimited, where he oversees the creation and completion of the group's market research reports and is the author of several of the groups worldwide lighting reports. Smallwood also serves as Strategies in Light conference co-chair. He has been invited to speak at several lighting and LED events in the US and Europe and was quoted in several periodicals, including The Economist, the New York Times, and the Wall Street Journal. He has authored several leading lighting market reports that cover the overall lighting industry, from incandescent lamps to connected (smart) lighting. Smallwood also plays an integral role in the conference development for Strategies in Light and PennWell LED & Lighting events. Smallwood has an MBA in environmental management from the George Washington University School of Business, and a BA in environmental studies from the University of North Carolina at Chapel Hill.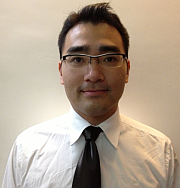 MARTIN SHIH
is responsible for LED supply chain and market trends in Taiwan/China for Strategies Unlimited. He has more than a decade of experience in the electronics industry, mainly covering semiconductor and hardware technology.