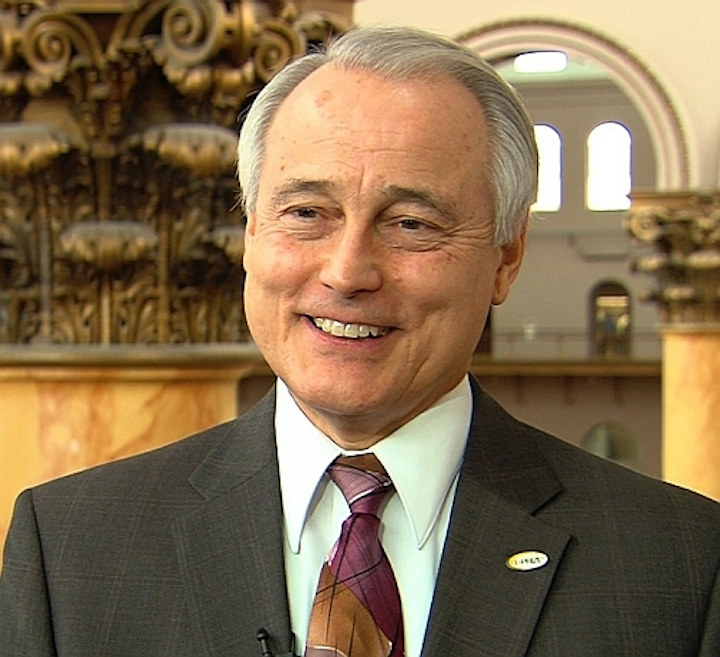 Jim Brodrick, who has led the DOE SSL program and helped accelerate the market transformation to LEDs in lighting, has retired and the industry awaits word of who will follow in the post.
While there has been no public announcement of the move, LEDs Magazine has confirmed that Jim Brodrick has retired from his position as program manager at the US Department of Energy (DOE) Solid-state Lighting (SSL) program. Brodrick has been a foundational influence in the adoption of LEDs and has graced our pages many times with among the earliest happening as the DOE and the US Environmental Protection Agency (EPA) sparred over the Energy Star program for lighting all the way back in 2008. Brodrick, however, was long into his DOE tenure at that point as he consistently pushed a technology forward that he was convinced would have a tremendous impact on societal energy usage.
There have been many people in the LED and SSL sectors that have played key roles in pushing the adoptions of LEDs in place of legacy light sources. But you would have to place the name of Jim Brodrick near the top of any such list of industry players. Brodrick wasn't directly responsible for LED technology breakthroughs, he didn't develop compelling lamps and luminaries, and he wasn't directly responsible for the sale of any LED-based lamps or luminaires. But the programs that Brodrick administered indirectly achieved or enabled all of the above and arguably Brodrick was as responsible as anyone for the SSL market transformation that occurred even more quickly than his agency and reports such as the SSL Multi-Year Program Plan (MYPP) projected.
Under Brodrick's leadership, the DOE invested directly in R&D and encouraged matching efforts by industry attempting to hurdle roadblocks to the ubiquity of LEDs. Even earlier this year, there were new research funding opportunities announced. And Brodrick said many times that LED technology was the first technology that he had witnessed that might truly reduce energy usage and sustain that reduction or even increase it over time.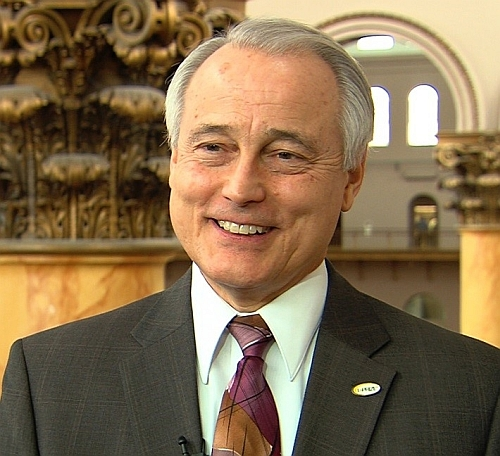 The US Department of Energy has not yet announced a replacement for Solid-State Lighting (SSL) program manager Jim Brodrick, who has retired after many years of influence in the SSL industry.
Brodrick's accomplishments are too lengthy to cover in depth here. But we will offer some examples. Brodrick led the "L-Prize" program that challenged the industry to produce a replacement for the 60W incandescent lamp — but a replacement that far exceeded the incumbent in most every way and that came near to matching it in color rendering. We had the chance to interview Brodrick just after the winning lamp from Philips Lighting was announced in 2011. And last we reported, a sample of those lamps were still burning strong after years of testing.
Even in early 2014 when it had become clear that SSL would usurp legacy sources in most every application, Brodrick was pushing the industry to do better. He wanted to ensure that the lighting industry didn't suffer a repeat disappointment such as it had with compact fluorescent technology. And Brodrick contributed a lessons learned article to our pages focused on that premise.
It's virtually impossible to discern what may have been the most significant program launched by the DOE SSL program under Brodrick's lead. The DOE Gateway projects where researchers installed SSL products in actual application settings indoors and out, and tested the products in real-world conditions certainly paved the way to actual large-scale deployments. For example, the agency posted a report on tunable LED lighting in an education scenario just last year. Likewise, the Caliper projects that tested commercially available products have been key barometers of performance in many different form factors including a report on linear tubes intended to replace fluorescent tubes.
Still, one program served as a foundation for much of the other work. The establishment of the Lighting Facts program a decade ago brought credibility to manufacturers' specifications at a time where performance and reliability claims were out of control and hurting the industry. And that program received new life earlier this year when D+R International took over the product database.
The DOE has not named a replacement for Brodrick as far as we can discern. The governmental agency doesn't function the way a commercial company changing leadership would. But the next leader of the SSL program will have big shoes to fill. And we sure hope Brodrick stays involved in the SSL sector in some manner.
Brodrick's accomplishments will be celebrated at the DOE Solid-State Lighting R&D Workshop that will be held Jan. 29–31, 2019 in the Dallas, TX area.