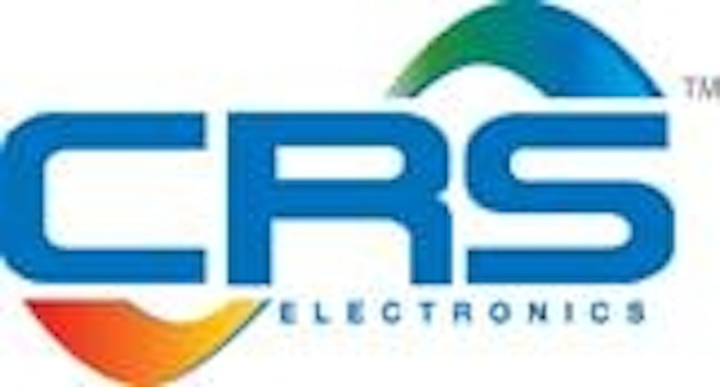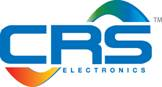 CRS Electronics (booth #2604)
With the first day of the pre-event Lightfair Institute behind us, many have already been indoctrinated and immersed in the extremely valuable education program at Lightfair. From the novice to the highly technically oriented, there are presentations and topics for all.
Lightfair, North America's largest architectural and commercial lighting tradeshow and conference are just one day away.
Monday recap
Once again, Jack Curran of LED Transformations gave an engaging and educational presentation and his perspective on "LED Performance Guidelines: Good; Bad and How to Tell the Difference" to over 200 attendees.
Curran said, "If there was one general takeaway for everyone, it would be 'Don't believe what you read and only trust third-party information," adding, "Ensure that testing is coming from and independent accredited lab, not (for example) Jack Curran's Taco Emporium and Testing Lab!" Later if his presentation, Curran detailed and discussed controversial LED applications such as the infamous T8 fluorescent tube replacement which caused for a provocative discussion with the attendees.
Curran will give another seminar entitled "Smoke, Mirrors, & LEDs" on Wednesday, May 12 at 4:30 pm. According to the DOE's Jim Brodrick, Curran will be giving similar talks on behalf of DOE at a number of other conferences throughout the year. Brodick said "Curran's seminar and DOE's tutorials should give you a leg up as you try to make your way through the bewildering array of SSL products at Lightfair. But as you walk the floor, you'll do well to have your hype-detectors out and to ask a lot of tough questions."
ICE Lighting from CRS
As outdoor lighting plays a major role on campus at colleges and universities, Moji Navvab of the University of Michigan, presented "Outdoor Lighting Design Challenges for a University Campus." Navvab explained how the eye functions and reacts to light, as well as how perceptions shape lighting. He also explained how lighting can affect the perception of safety and security. An interesting part of his presentation was the summarizing of the proposed models and systems of mesopic photometry. In late May, the DOE will be holding a workshop in Portland, entitled "SSL in Higher Education Facilities," especially for colleges and universities noting that colleges and universities are complex facilities that use almost every type of lamp and luminaire, encompassing a wide range of applications and environments, such as classrooms, offices, residences, museums, theatres, chapels, libraries, labs, parking lots, garages and outdoor lighting, to name a few. Their facilities need to communicate an image and philosophy, while being functional, maintainable, and sustainable.
At Monday's luncheon, keynote presenter Steve Jones of McGraw-Hill Construction spoke about the construction industry and modeling technologies. Jones detailed the Model Progression Spec process and when referencing lighting, he indicated that lighting must be designed and modeled accurately in the initial stage of a project in order to work within this model.
Jianzhong Jiao of Osram Opto Semiconductors Inc. provided an update on LED & Solid State Lighting Standardization, presenting a comprehensive overview of the standardization process and new standards for LED. Jiao highlighted standards in both performance and safety. He explained that some standards are regional and sometimes culturally driven, but he takes the position that global standardization is a better direction and is more practical.
Jiao also give a perspective on Energy Star specifications. Earlier today, the US EPA announced the release of Draft 1 Version 1.0 of the Energy Star Program Requirements for Luminaires. This "hybrid, technology neutral" specification is intended to replace the existing Residential Light Fixtures (V4.2) and Solid State Lighting Luminaires (V1.1) specifications. As today's release was unexpected but long anticipated, Jiao meticulously updated his presentation, only hours in advance, to reflect these changes and give attendees accurate and up to date information.
Jiao explained that the new specifications differentiate directional and non-directional luminaire, rather than classifying them as decorative or functional. He rationalized the EPA's direction, as being "user oriented versus producer oriented," as the intention of Energy Star is consumer directed and focused. The most serious concern in this revised direction is that some manufacturers who have previously qualified or who are in the process of doing so, after significant R&D and manufacturing investments, may have to "go back to the drawing board" and start over again.
Events on Tuesday
Don't miss today's luncheon keynote presentation by the DOE's Jim Brodrick "Solid-State Lighting: Preparing for the Opportunity" at 12:15 pm, when he will explain the caveats and give compelling reasons why these questions are necessary, arming the attendees with an arsenal of questions to ask when they walk the trade show floor. As LED and OLED lighting are heading your way, Brodrick says, "Chance favours the prepared mind." The DOE will also be running a training schedule with free tutorial sessions in their booth (#2121) during show hours from Wednesday to Friday. You can find the schedule in tomorrow's issue of The Daily Lightfair.
Today will be another busy day of education from the Lightfair Institute. LED Luminaire Design, a 1-day course begins at 9:00 am. The course offers a full day of presentations from and a panel discussion with 4 industry professionals, moderated by Mark McClear from Cree. The panel will discus fundamental design considerations necessary to establish a framework for successful LED fixture design, including the integration of four engineering disciplines: optical design, electrical design, thermal management and mechanical design. Panellists will explain how optimizing performance in any single area can mean compromising performance in the others. Today is the day for questions and this course is no exception as attendees will learn the "12 Questions your LED Fixture Manufacturer must answer".
Also starting at 9:00 a.m. is "Photometry 101" at which attendees will be able to take the mystery out of photometric reports. Attendees will become acquainted with the basic terms used in photometric reports, see video of an actual photometric test, and see how the information in photometric reports is applied to the daily practice of lighting design. The difference between relative and absolute (LED) photometry will be addressed. The workshop will tie together photometric testing and the use of IES files in computer programs.
Another must see today is "Chip Heads vs. Bulb Heads - Can't we all try to get along?" with Mark McClear and Jeffrey Miller. This presentation will address why lighting designers been slow to embrace LEDs. Poor product performance, reliability, lack of standards, and conflicting and erroneous product claims are keeping lighting designers from specifying this technology for advanced applications. Lighting specifiers and the construction industry are pushing back, preferring proven lamp technologies as a hedge against risk and recrimination. This workshop will confront the wide gap of understanding that currently exists between the LED industry, architectural lighting designers and their clients.
The DOE and IES are hosting the 2nd annual Commercial Building Energy Alliances Lighting and Controls Supplier Summit. This event gives everyone an opportunity to hear from key stakeholders in the CBEA, representing a range of sectors, who will outline initiatives and projects undertaken that explore energy efficiency through advanced lighting technology and lighting controls. Attendees will hear from representatives of Walmart, the MGM Mirage, Sonic, Target and Lowe's. The DOE reports that the United States is on the verge of a lighting revolution! High-efficiency lighting will transform the way we design, build, and operate America's commercial buildings. Advanced lighting technology is one of the quickest ways to dramatically reduce U.S. commercial buildings' energy use and carbon emissions. The event will highlight emerging lighting and controls products and technologies. Attendees will learn about "wish lists" and performance requirements of major buyers. The event also gives manufacturers an opportunity to meet face to face with these companies through an afternoon session of speed-dating interviews.
Offsite, the Council for Optical Radiation Measurements or CORM is holding its Annual Conference and Business Meeting at Planet Hollywood. Today's technical agenda deals specifically with Solid-State Lighting. Presentations include LED Life Prediction by Emil Radkov of Illumitex, SSL Statistical Analysis of Models related to TM-21 by Eric Richman of PNNL, Updated CALiPER Lifetime Testing by Mia Paget U.S. Department of Energy Solid-State Lighting CALiPER Program, Design of LED lifetime tests (or Update of DC and AC LED Measurement Techniques by Yuqin Zong of NIST, SSL End product Performance and correlation from Chip Performance by Mia Paget and an Update of SSL standards, both measurement and performance by Eric Richman.
This evening, Maury Wright and I will be attending the Toshiba Media Dinner to get an insider view into what Toshiba will be announcing and releasing at Lightfair. Evening events also include the 27th Annual GE Edison Awards.
Events on Wednesday
Tomorrow at 10:00 am the trade show floor opens with almost 500 exhibitors. It is sure to attract a record opening day attendance until 6:00 pm.
Prior to show opening, the annual LFI Innovation Awards get underway at 8:30 a.m. Those new to Lightfair can benefit from attending New Attendee Orientation at 10:00 a.m. There is a Lighting Education MEET & GREET at 12:00 pm. in the Lighting Education Lounge (Booth #2650) followed by Student Tours of the LFI Exhibit Hall at 1:00 pm. The Nuckolls Fund for Lighting Education Luncheon is at 12:15 pm and the Building Integration Pavilion Cocktail Reception starts at 4:00 pm on the show floor. The IES Toronto Section and Light Canada are hosting a Canadian Cocktail Reception at the Renaissance Las Vegas Hotel at 4:30 pm.
The DOE will be making an L Prize Update in the DOE Pavilion on the trade show floor at 12:00 pm.
Wednesday's must-see presentations include:
2:00 pm - LEDs hit Landscape Lighting
2:00 pm - Lighting and Cognitive Response
4:30 pm - Smoke, Mirrors and LEDs
LED chip and luminaire manufacturer Cree has some suggestions for making the most out of your Lightfair experience – see Cree's 7 tips. Meanwhile, BetaLED and Ruud Lighting will host Tech Break free seminars in booth #1031, under the motto "As technology evolves, learning never ends." Times and topics will be listed in tomorrow's issue of The Daily Lightfair.
Media and press events and receptions during Wednesday that LEDs Magazine will be at to bring to the hot news are at Nexxus and Renaissance Lighting, the GE Media Luncheon, the Lutron Electronics Press Conference. Evening events include the Sharp Press Dinner and the Traxon and Osram Sylvania Presentation and Reception.
Wherever there is LED news at Lightfair, LEDs Magazine will be there to bring to you in The Daily Lightfair.