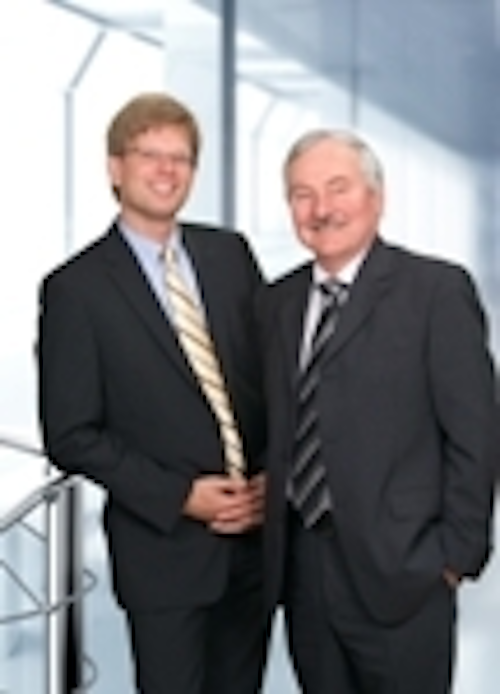 Osram Opto Semiconductors
, the Germany-based LED manufacturer, is making a change in its top management with the appointment of Aldo Kamper as CEO, from October 1, 2010.
Kamper will succeed Rüdiger Müller, a leading figure in the LED community. After heading optoelectronic semiconductor businesses for 22 years at Osram and formerly at Siemens, Müller is bidding farewell on reaching retirement age of 65.
Martin Goetzeler, CEO of the parent company Osram said: "Down to this very day, Rüdiger Müller has been one of the driving forces worldwide in the development of LED technology, which now reaches far into our everyday lives. With Aldo Kamper we have been able to win a successor from our own ranks – someone who will advance Osram Opto Semiconductors and make his own mark."
Kamper started his professional career at Osram in 1994 after completing his business administration studies. Between 1999 and 2006, he held executive positions at Osram Opto Semiconductors in the fields of automotive and visible LEDs. Since 2006, he has held the post of Executive Vice President & General Manager Specialty Lighting at Osram Sylvania in the US.
According to Osram, Kamper's technological and business-administration expertise provides all the right credentials to further extend the company's role as a global technology driver in very close review and coordination with its customers.
Rüdiger Müller's retirement brings an era to an end at Osram Opto Semiconductors and in LED technology. After more than a decade at Siemens, Müller was appointed head of the optoelectronic semiconductor business in 1988.
In 1999, he was the founding CEO of Osram Opto Semiconductors, in which Siemens' LED and infrared business was pooled with Osram's lighting competence. His name, says Osram, stands for rapid technological innovation and personal integrity. Besides strong growth and the continuous expansion of production capacities in Regensburg and in Penang, Malaysia, his name is most closely linked with technological advances in optoelectronic semiconductor technology.
Crucial innovations, such as thin-film technology, direct blue or green semiconductor laser diodes, the first OLED product or the first surface-mountable LED (SMT-LED), innovations that set standards to this very day, emerged under his leadership.