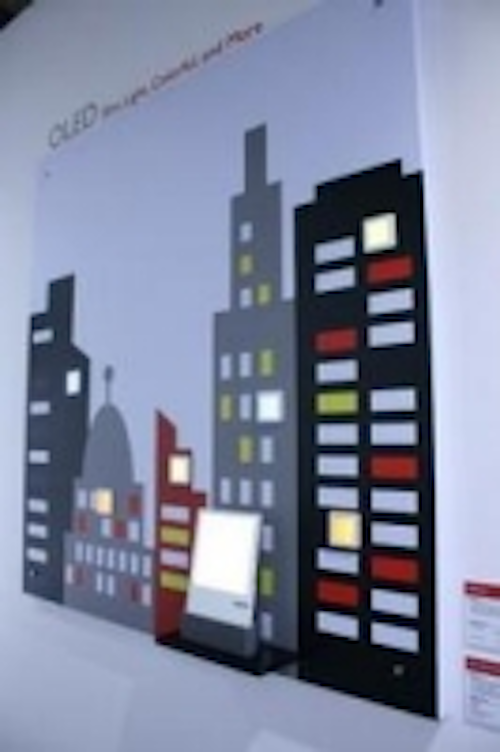 Toshiba showcases wide range of LED lighting solutions at Light+Building
Toshiba will showcase a large range of LED products and solutions designed to perfectly answer the widest lighting needs including LED downlights, flood lights, road lights, retrofit lamps and more, as well as lighting-management innovations. The company will also demonstrate a new OLED technology.
Lutron showcases latest work and home light control at Light+Building
Lutron's stand, with lighting designed by award winning Dean Skira, will demonstrate the potential of both Lutron's commercial and residential systems, including Quantum as well as the newly introduced HomeWorks QS residential system.
Lextar introduces a new generation of LED tubes along with OLED lighting technology
Lextar's new LED tube will include various 2-, 4-, and 5-ft-sized models and will have a breakthrough design, featuring a more simplified structure, reduced components, and improved more-uniform lighting. Lextar will also release a new generation OLED lighting in cooperation with AUO.
Luminus optimizes fixture performance with new optics from Fraen
"The new FML optics from Fraen are truly game changing," said Chuck DeMilo, global director of product marketing for Luminus. "We have always led the pack in our ability to generate a lot of light from our LEDs, and now the FML optics enable our customers to capture and deliver those lumens on task at unprecedented levels of intensity, efficiency and uniformity."
Lumaera launches 50-RP LED module at Light+Building
The new LUMAERA-50-RP OEM LED module offers manufacturers unparalleled ease of integration of LED technology. Offered in 600- and 1200-lm packages, this new LED module has an interface for standard form factor reflectors allowing easy selection and changes of optical distribution patterns.
Ledia presents its 3rd generation T8 LED tube with TUV approval, and high-CRI spotlights
Ledia Lighting is exhibiting a third-generation, LED-based T8 tube designed as a fluorescent retrofit with TUV approval and efficacy over 95 lm/W. The company is also featuring LED spot lights and track lights with CRI over 80 and LED downlights that span the range of 4-24W.
Forge Europa showcases customized LED light engines at Light+Building
"LED light engines are a hot topic at this year's event" says Grant Huck, business development leader at Forge Europa. "At Forge Europa we have been manufacturing such solutions for over six years, enabling our customers to integrate the very latest, industry-leading LED technology at the very heart of their energy-efficient lighting products."
Zenaro announces a ultra-flat LED light panels at L+B
Zenaro's Axenia comes in a white-power-coated aluminium frame, fits perfectly in with the general look of the ceiling surface, and generates a bright, homogenous, pleasantly diffused illuminating surface. The new LED panel is available with light outputs from 2250 to 4450 lm and in 3000K, 4000K, 5000K and 6000K CCTs.