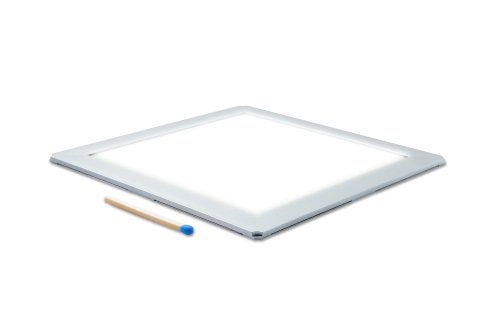 After showing brighter OLED panels at major trade fairs this year, Philips is now delivering the Panel Brite FL300 at a cost of around $200 per panel with global availability.
Philips has announced widespread availability of the Lumiblade OLED Panel Brite FL300 product that delivers more light output and lower cost than prior products. Moreover, the company has created the Lumiblade OLED Innovators Club that affords members access to OLED products and resources than can enable innovative solid-state lighting (SSL) product designs.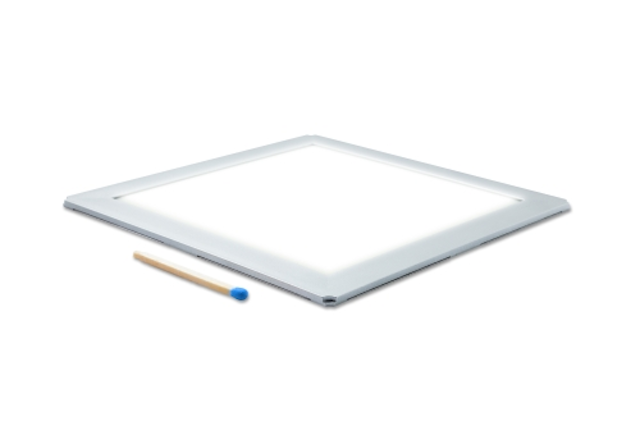 Philips delivers brighter OLED panels, drives cost down
We first saw the FL300 panels at the Philips Aachen, Germany facility late last year and reported briefly on that visit in our feature on OLEDs this past February. Philips subsequently displayed the products at both Light+Building and LightFair International, but only now has begun to ship the products.
Dietmar Thomas, brand and communications manager for OLEDs, at Philips said, "The FL300 is really the first OLED component marketed as a real product worldwide." Of course, as we covered in the article linked above, other companies do produce OLED panels including LG Chem. But access to panels has primarily been through strategic partnerships regardless of manufacturer, whereas now the Philips panels can be simply ordered for $200 per panel. Moreover, product developers can join the Lumiblade OLED Innovators Club for EUR 5000 ($7000) and receive 100 of the new OLED panels along with access to a support team.

The new panels deliver 300 lm at a drive current of 0.4A, compared to the 200-lm output of the prior-generation GL350 panels. Efficacy is 42 lm/W at that drive current. But some developers prefer to keep light levels lower to reduce glare and create a more comforting ambient light. At the 0.4A dirve current the panels produce 8300 cd/m2. But in the article linked above, Acuity's team had indicated that 2500–3000 cd/m2 is a preferred level for optimum visual comfort. The new Philips panels can produce 3150 cd/m2 at 0.135A and efficacy of 46 lm/W.
The panels are available at 2900 CCT and with a CRI of 80. Philips will sell the panels in bare form or combined with power cables and/or drivers. The panels measure 12×12 cm and, as the nearby photo shows, are very thin at 3 mm.
For more background on OLEDs and a detailed discussion of how the devices are manufactured, see the article we featured back in mid-2012. Such a review makes the pace of change in OLED technology and price clear. The technology is still not ready to challenge LED sources for mainstream uses, but current prices make it viable when the thin form factor and inherently diffuse light are valued features in product development.