Kodak material boosts OLED performance
The company, whose OLED wireless picture frame is set to debut late next month, has produced a new green dopant material that enables low-power, long-life OLED displays.
Oct 28th, 2008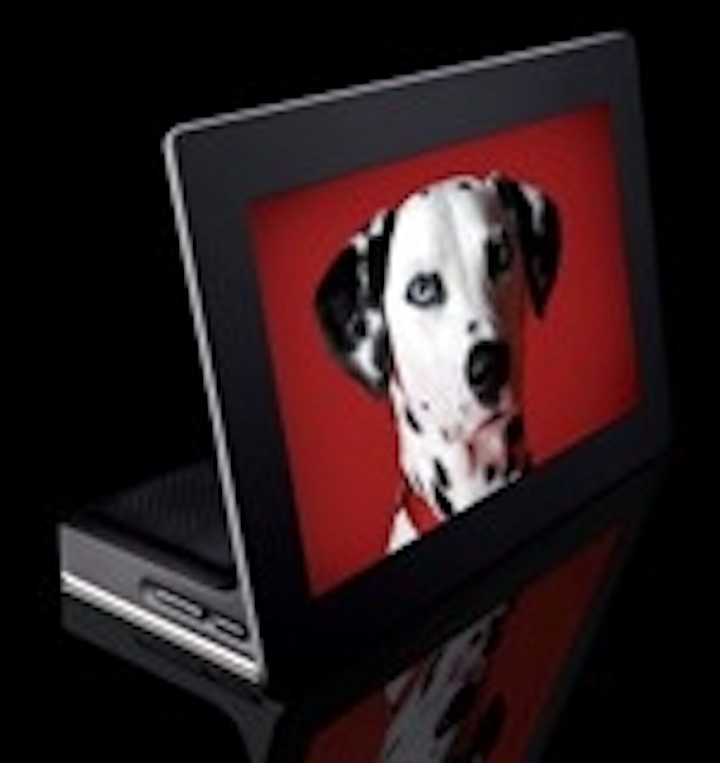 Eastman Kodak Company has introduced the Kodak OLED Material EK-GD403, which utilizes green dopant technology to deliver a higher level of OLED display performance and reliability. Green dopants are materials that control color output and boost efficiency.
This new material, used in combination with the company's EK-BH109 material, provides low-voltage green OLEDs with luminous efficiencies greater than 31 cd/A and lifetimes in excess of 65,000 hours (from an initial luminance of 1,000 cd/m2) and results in an external quantum efficiency of 8.7%.
"The benefits of OLED technology are well-known and Kodak is working to extend those benefits and accelerate OLED adoption for numerous applications," said James Buntaine, CTO and VP, Kodak OLED Systems.
"In addition to display screens, Kodak's new green dopant can be used to boost the efficiency of solid-state lighting applications and reinforces Kodak's environmental stewardship by enabling future devices with lower power consumption and longer lives."
According to market research firm DisplaySearch, the worldwide OLED flat panel display industry is expected to grow to more than US$17 billion annually by 2015. In addition, NanoMarkets predicts that the OLED solid-state lighting industry will grow to $5.9 billion in revenue by 2015.
"Kodak has continued to make greater than 50% year-over-year improvements in OLED luminance efficiencies over the past few years, and we will continue to fill the pipeline with new innovation to ensure that Kodak OLED materials are ready for use in emerging large-market applications," said Corey Hewitt, operations manager and VP, Kodak OLED Systems.
New OLED picture frame to be out in late November
In other Kodak OLEDs news, the company's newly debuted OLED wireless picture frame with a wide 180° viewing angle is still on track for availability in time for the holidays -- late November or early December, says spokesperson Donald Stuart.
The new KODAK OLED wireless frame features built-in Wi-Fi technology that enables the display of pictures as well as access to videos and music stored on a PC elsewhere in the home. The wireless feature also enables connectivity to online photo and video sharing sites and Internet content portals for news, weather, sports and more.
At the heart of the new Kodak OLED Wireless Frame is an ultra-thin, 7.6-inch diagonal digital panel that produces stunning image detail regardless of viewing angle. The viewing experience is further enhanced by Kodak Perfect Touch Technology, which automatically processes images to improve exposure, brightness and color, and KODAK Image Science, which optimizes image quality for display on OLED panels.
Up to 10,000 images can be stored on the frame's 2 GB of built-in internal memory (actual storage capacity will vary based on image content). The display has a 16:9 aspect ratio and 800 x 480 resolution.
The Kodak OLED Wireless Frame will retail for US$999 (MSRP).