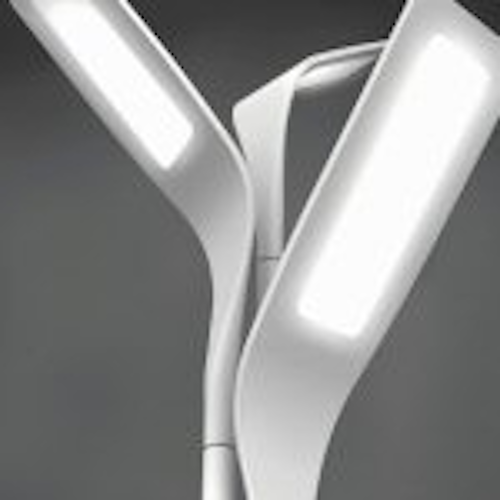 Royal Philips Electronics (AEX: PHI, NYSE: PHG) is investing EUR 40 million to increase its production capacity for
OLED-based lighting
at its facility in Aachen, Germany.
The investment will support the rapid growth of Philips' OLED business, with increased availability of Philips OLED modules for high-end lighting design applications in areas such as decorative lighting and ambience creation.
The additional capacity at Philips' OLED facility in Aachen, which was originally established as a pilot production line, is expected to be available in 2012.
Philips says that OLED lighting applications are particularly attractive to high-end retail, hospitality and residential construction markets, and also hold appeal for the design-conscious consumer.
"The thin, flat nature of OLEDs makes it possible to use and easily integrate light in furniture, walls, ceilings or floors in ways that are impossible with other light sources," said Rene van Schooten, General Manager of the Lamps business at Philips Lighting.
"This additional investment in the OLED production facility at Aachen will strengthen Philips' leadership in bringing lighting innovation to the market, enhancing our ability to offer customized and innovative OLED lighting applications."
Philips also recently opened its Lumiblade Creative Lab in Aachen, inviting lighting designers, luminaire manufacturers and creative minds to get a hands-on experience of OLED light as a material.
Furthermore, Philips has established an OLED product development cooperation with the local CERTI Institute in Florianópolis, Brazil and operates a product development center in Shanghai, China, to be able to develop and customize OLED applications with lighting designers around the world.
Philips has developed the Lumiblade OLED module that includes all the necessary electronics and a mechanical interface for easy integration into luminaires, furniture and interior designs. Examples of OLED design luminaires for consumers include "O'Leaf" by Philips Modular (pictured) and "Edge" by Established & Sons.
Philips' investment in the OLED production facility at Aachen follows the execution of research projects funded in part by the EU, BMBF (German Federal Ministry of Education and Research) and the government of North Rhine-Westphalia.