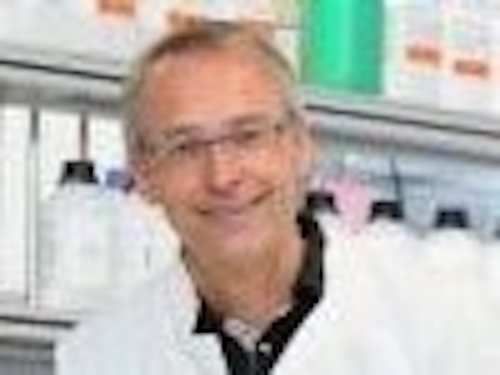 Aixtron provides Crius II to Forepi for HB blue LEDs
Aixtron SE has received a multiple MOCVD tool order for 55x2-inch Crius II systems from Taiwan-based LED maker Forepi.
The order was received during the first quarter of 2011 and the systems will be delivered between the second and fourth quarters of 2011. The reactors will be installed in Forepi's production complex in Taiwan, and will be used to make blue HB-LEDs.
Forepi's President Fen Ren Chien said, "Since the Crius II has grown from 31x2-inch to 55x2-inch wafers, the new reactors will play a key role in our future expansion plans for blue HB-LED production."
NEEA team investigates street light visibility
With street lighting, how much light is enough?
Members of the Northwest Energy Efficiency Alliance (NEEA) will seek the answer to this question and others with a new solid-state lighting and control system street-light demonstration project in Seattle, Washington this fall. Other participating team members include engineers and scientists from Continuum Industries (Anchorage, AK), a high-efficiency lighting and control system building firm, lighting designer Clanton & Associates (Boulder, CO), and the Virginia Tech Transportation Institute (Blacksburg, VA).
The study will build on prior tests conducted by the team in Anchorage, San Diego and San Jose, which suggested that visibility benefits from broad spectrum street lights could be maintained while dimming to 50% light levels for improved energy savings during certain hours. The Seattle study will also introduce new variables such as wet roads and asymmetric luminaires.
Novaled founders nominated for innovation award
The German Federal President Christian Wulff has nominated three Novaled founders for the Deutscher Zukunftspreis Award for Innovation and Technology. The award recognizes technologies that fundamentally change the working environment.
Karl Leo (pictured), Jan Blochwitz-Nimoth and Martin Pfeiffer developed OLED technologies that enabled more energy efficient luminaires and solar cells. Novaled is a spinoff of Fraunhofer-Institute for Photonic Microsystems (IPMS), both based in Dresden, Germany.
"Together with my nominated colleagues and a great number of dedicated employees of the institutes and companies, we were able to successfully realize the transfer of a technology from basic research into products," said Leo.
The award winner will be announced on December 14 in Berlin.
Astronics DME provides SSL to US Air Force base taxiways
In what could amount to a $7.4 million, 5-year contract, the Astronics DME Corporation Airfield Lighting Systems & NavAids segment (Ft. Lauderdale, FL) will use solid-state lighting to replace taxiway light fixtures at Air Force bases in the continental US, Alaska, and Hawaii. LED lighting experts from Astronics DME will begin the airport lighting contract immediately by replacing 600 lights in a $72,000 order.
Replacing existing airport light fixtures with LED lighting should save energy and lower the Air Force's air base lifecycle maintenance and replacement costs, explained Peter Gundermann, Astronics' president and CEO.