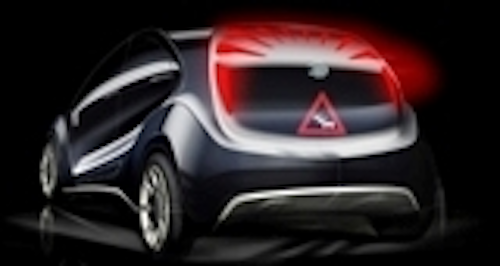 Hundreds of millions of dollars have been invested in OLED lighting, especially in Europe, the US and Japan. Currently, more than 130 companies and universities, and over a dozen organizations are working on OLED lighting. Compared with the other major lighting technologies in the market — incandescent, fluorescent, high intensity discharge (HID) lamps, LEDs and electroluminescent (EL) — OLED lighting has several advantages:
OLED lighting devices emit from the surface, can be made flexible/rollable, and even transparent like a window or reflective like a mirror.
OLED lighting is thin, rugged, lightweight, and has fast switch-on times, wide operating temperatures, no noise and is environmentally friendly.
The power efficiency of OLED lighting has also improved dramatically recently. The unique features of OLED lighting are inspiring the imagination of designers, who are exploring various OLED lighting applications: windows, curtains, automotive light, decorative lighting, and wallpaper.
+++++++
This article was published in the May/June 2009 issue of LEDs Magazine.
To read the full version of this article, please visit our Magazine page, where you can download FREE electronic PDF versions of all issues of LEDs Magazine.
You can also request a print copy of LEDs Magazine (available by paid subscription) and sign up for our free weekly email newsletter.