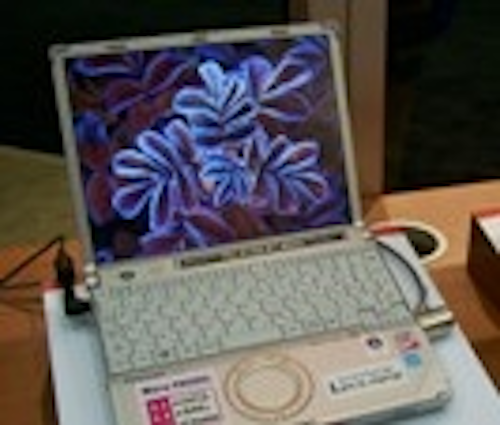 Continuing its role as the premier electronic display technology conference and exhibition in North America, the Society for Information Display (SID) 2008 Exhibition, Symposium and Conference was held at the Los Angeles Convention Center on May 19–23, 2008. Curiously, the promotion of the event as a Hollywood affair—and its immediate proximity to the movie capital—failed to entice any celebs to come to see how good they will look on the latest electronic display technologies, be they handheld or wall-size. Apparently, the Nokia Center finale of American Idol one block north was a bigger draw.
SID2008 found a truce of sorts in the decidedly high-tech, macho contest for size supremacy that has been on-going for the last five years between plasma and LCDs. This was much to the chagrin of many surveyed attendees who enjoy the prospect of seeing the latest, biggest display in the world. Last year, 108-inch diagonal Sharp LCDs and 103-inch diagonal Samsung plasma displays won bragging rights. This year saw a shift in display focus from sheer size to higher resolution and improved image performance. Many full high definition televisions (HDTV - 1920 column x 1080 row pixel format) LCDs were exhibited with the latest image processing and display design approaches to make them even more enticing. The largest LCD at the show was an 82-inch full HDTV Samsung LCD.
+++++++
This article was published in the July/August 2008 issue of LEDs Magazine.
To read the full version of this article, please visit our Magazine page, where you can download FREE electronic PDF versions of all issues of LEDs Magazine.
You can also request a print copy of LEDs Magazine (available by paid subscription) and sign up for our free weekly email newsletter.