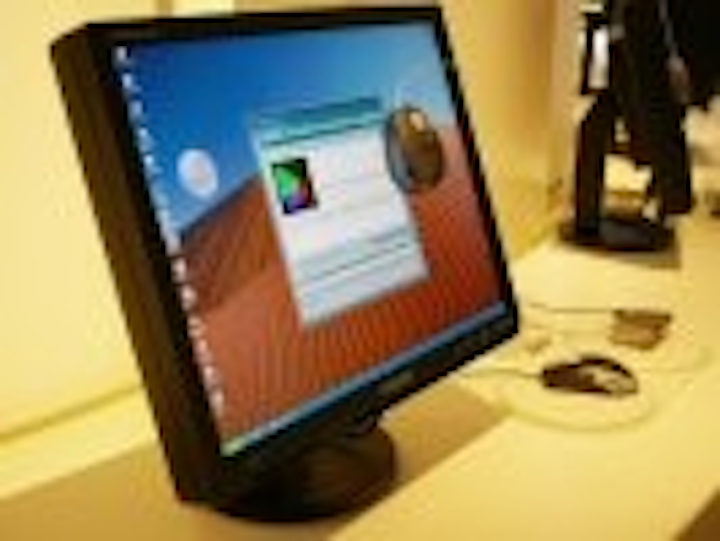 LCD modules are not self-emissive but require an independent light source in the form of a backlight unit (BLU). Among the available or emerging BLU technologies, LEDs offer numerous advantages based on their light source characteristics, suggesting that LEDs will achieve widespread adoption in medium and large size display segments. However, price wars in the display market and resultant cost reductions have emerged as the crucial problem for LED-based BLUs. Despite numerous advantages, LED-based BLUs have not been widely adopted in larger LCD panels, and need to reach attractive cost levels.
The graph shows that overall BLU market for large-sized LCDs (10-inch diagonal and larger) including applications such as LCD TVs, LCD monitors and notebook PCs. The total BLU market in these applications will increase from 337 million units in 2007 to 481 million units in 2010. Penetration of LEDs in the BLU market will increase rapidly from 1.5% in 2007, equivalent to 5.1 million units, to 14% in 2010, equivalent to 67.8 million units.
Considering that only about 1% of large-size products (10-inch and larger) have LED-based BLUs as of March 2007, we foresee a tremendous growth through 2010. Even on the assumption that OLED displays become available with larger designs, LED BLU technology is predicted to continue to take the lead before this happens.
+++++++
This article was published in the April 2007 issue of LEDs Magazine.
To read the full version of this article, please visit our Magazine page, where you can download FREE electronic PDF versions of all issues of LEDs Magazine.
You can also request a print copy of LEDs Magazine (available by paid subscription).