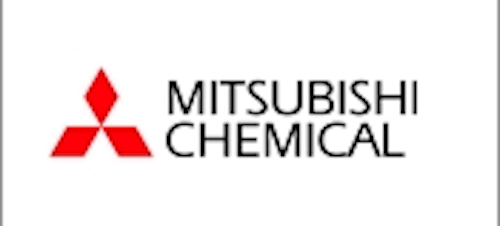 Mitsubishi Chemical Corporation (MCC; Head office: Chiyoda-ku, Tokyo; President: Hiroaki Ishizuka) announced that on January 23, the company filed a suit in the Intermediate People's Court in Shenzhen City alleging that products of Yantai Shield Advanced Materials Co., Ltd. and U.S.-based Intematix Corporation infringed on a patent (Chinese patent no. ZL201110066517.7, etc.) for red phosphors owned by MCC and National Institute for Materials Science. MCC seeks an injunction on the production and sale of red phosphors in China and damages in this lawsuit. The Chinese patent no. ZL201110066517.7 (Note 1) relates to a nitride-type red phosphor commonly known as CASN, SCASN, or 1113 phosphor (Note 2), and LEDs, lighting devices and backlighting for LCD panels, etc. in which such phosphor is used. CASN or SCASN is extensively used in LEDs due to its high brightness and reliability. Such red phosphor MCC now produces and sells is supported and held in high repute by many LED manufacturers. In Korea, the patent infringement litigation against Intematix, using the Korean counterpart to that patent, is still under way. On February 5, 2013, the Seoul Central District Court ruled in MCC's favor and banned the import and sale of Intematix products in Korea. The current suit is to afford legal protection of the intellectual properties of MCC, a company that has aggressively invested in China and developed business there for many years. We believe the suit will contribute to orderly and healthy growth of the phosphor industry. In addition, we shall not overlook any party infringing on any of MCC's intellectual property, and will take every appropriate measure necessary. Note 1 Regarding CASN, SCASN, or 1113 phosphor, MCC owns many relevant patents other than the above patent. Note 2 CASN, SCASN, or 1113: the phosphor whose general formula is CaAlSiN3:Eu, etc.
Contact:

Mitsubishi Chemical Holdings Corporation
+81-(0)3-6748-7140
Web site:

www.m-kagaku.co.jp/index_en.htm

Locate more chip design & manufacturing companies in the LEDs Magazine Online Suppliers Directory

Submit new products, case studies/projects, and other press releases at http://www.ledsmagazine.com/content/leds/en/addcontent.html and http://www.ledsmagazine.com/content/leds/en/iif/add.html.
More from Mitsubishi Chemical:
Mitsubishi Chemical and Nichia agree on patent cross-licensing related to red phosphor for white LEDs
Korean patent court dismisses Intematix's red-phosphor patent claim against Mitsubishi Chemical and NIMS