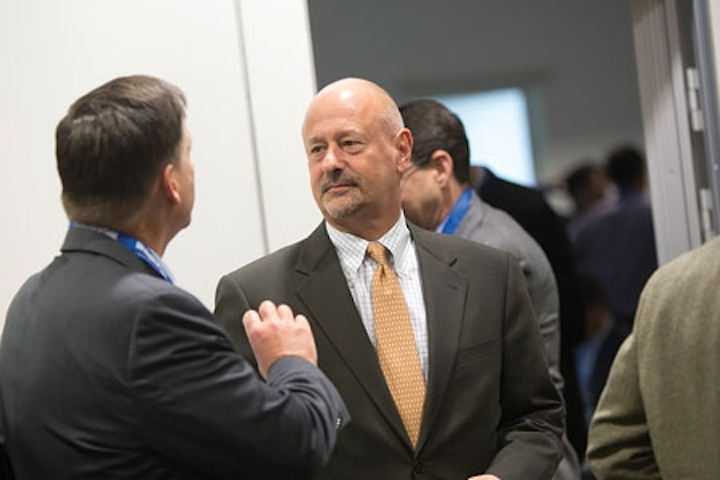 The LED and IoT lighting specialist quietly unloads the brand as it tries to keep its financial house in order during a $1B quarter. At least one other name has also vanished from the stable.
Acuity Brands, an Atlanta-based LED and IoT lighting specialist, has quietly unloaded its $23 million Spanish lighting company Carandini, as it tries to stay steady in what CEO Vernon Nagel described this week as a "challenging lighting market."
The sale came to light when the buyer, Spain's $85.2 million LEDS C4, issued a press release last week, saying that "LEDS C4....announces its acquisition of Carandini." In a peculiar omission, the release did not mention Acuity as the seller. LEDS C4 has since confirmed for LEDs Magazine that it did indeed acquire Carandini from Acuity. It did not answer an LEDs inquiry as to why it excluded Acuity by name.
Well-known solid-state lighting (SSL) manufacturer Acuity also distanced itself publicly from the details. It did not issue a press release about the move. Rather, Acuity first mentioned the sale in passing within its fourth quarter financial statement yesterday, keeping both Barcelona-based Carandini and Torà-based LEDS C4 (both are in Catalonia) nameless while burying reference to "the sale of the company's Spanish lighting business" within a long, convoluted list of actions that it excluded from adjusted results.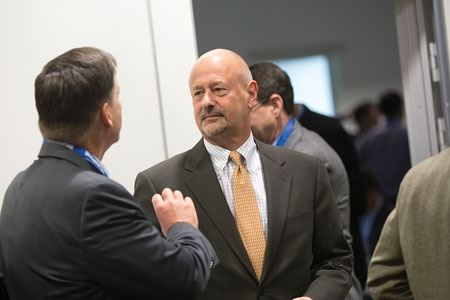 As Acuity recorded its first ever $1 billion quarter, CEO Vernon Nagel cited "challenging" conditions. The last quarter has included price increases and the sale of at least one lighting brand.
But the sale seems to have helped Acuity report a fourth-quarter net sales increase of 10.8% to $1.06 billion, and a 19.6% increase in net income to $108 million, both compared to the same quarter a year ago, as Acuity was able to avoid charges it had been anticipating to "streamline" Carandini.
"The company reversed a previously recorded special charge of $5 million during the fourth quarter of fiscal 2018 as certain planned streamlining activities were no longer expected to occur, primarily due to the company's sale of its Spanish lighting business during the quarter," Acuity said in its results statement, continuing to avoid Carandini by name.
"The company recorded a special charge of approximately $10 million during the prior-year fourth quarter, which included planned streamlining activities associated with the Spanish business," it continued. "The company reported net miscellaneous income of $4 million for the fourth quarter of fiscal 2018, which reflected a $5 million gain associated with the sale of the Spanish lighting business. The gain was primarily due to the recognition of favorable accumulated foreign currency translation adjustments previously recorded in other comprehensive income."
Operating profit for the quarter fell 14.4% to $142.1 million.
Neither Acuity nor LEDS C4 revealed the acquisition price. LEDS C4 described Carandini as a 99-year-old company that "specializes in, and is renowned for, innovation in lighting solutions for public roads, industrial facilities, sports facilities and other infrastructure in Europe, America and Africa." It cited Carandini projects at Heathrow Airport in London and at the Constitution of 1812 Bridge in Cádiz.
Acuity seems to have also shed another brand, Tersen, which it listed in its portfolio as recently as July, but which it has scrubbed off the roster. Attempts to find Tersen's website lead to a "page not found" message under an Acuity Brands logo. As of press time, Acuity had not responded to an LEDs inquiry asking what happened to Tersen, and why it was mum on the identities of LEDS C4 and Carandini.
For the year, net sales for fiscal 2018 increased 5% to $3.68 billion, net income rose 8.7% to $349.6 million, and operating profit fell 12.4% to $454.6 million.
Like many lighting companies such as Signify and Osram, Acuity is finding the transition from the illumination business into an Internet of Things (IoT)-driven business — in which lights connect to the Internet and collect and use data — to be a challenging one.
Acuity has a stable of 13 lighting brands including Holophane, Peerless, Lithonia, and others, and is chasing the information technology business via its overarching Atrius scheme of IoT software and services.
The company also has a controls sector including Acuity and Distech brands and components including EldoLED.
"Our fourth-quarter performance was solid, particularly against the backdrop of a challenging lighting market where larger commercial projects remained soft and input costs rose significantly," CEO Nagel said. "Net sales growth of 11% was robust and was driven primarily by volume growth in our contractor select portfolio, Atrius-enabled luminaires, and Holophane solutions. Overall, we experienced solid growth in net sales in most channels and geographies. This was the first time in our history that we generated quarterly net sales in excess of $1 billion."
But market and business conditions are tough, not just because of the move to the IoT. Like many lighting companies, Acuity is taking a number of measures, such as price increases, to offset certain difficulties.
"The most significant factors impacting our fourth quarter operating profit and margin were changes in price/mix as well higher input costs for various items such as electronic components, freight, wages, and certain commodity-related items, such as steel," Nagel said. "Many of these input costs experienced dramatic increases in price in the fourth quarter due to several economic factors, including previously announced and enacted tariffs and wage inflation due to the tight labor market. We estimate the inflationary impact of these items reduced our fourth-quarter gross profit by more than $20 million and lowered our adjusted gross profit margin by 200 basis points. Recently announced product price increases are expected to recover these higher costs, however, we do typically experience a delay between incurring higher costs and realizing the benefits of an increase in sales prices."
MARK HALPER is a contributing editor for LEDs Magazine, and an energy, technology, and business journalist (markhalper@aol.com).