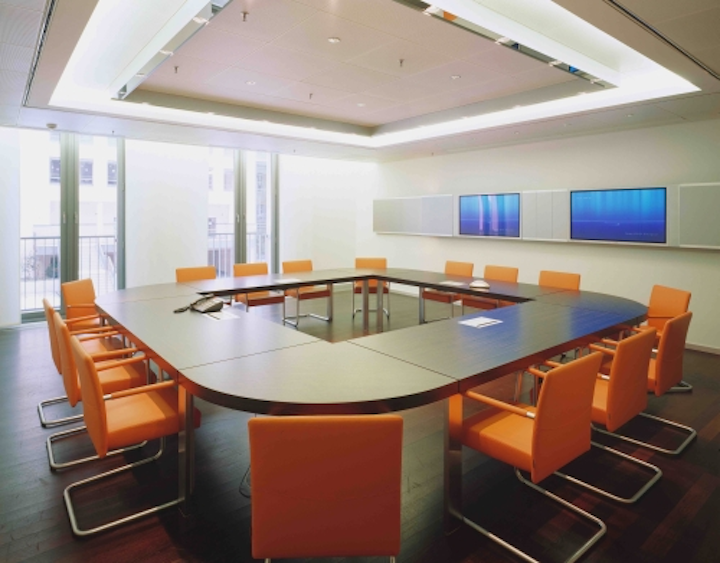 Alliance with Rifiniti makes data-based workplace analytics available as a service to Osram customers.
Osram continues to widen its stable of smart building technologies, this time partnering with a software company to gather and analyze data about workplace and building usage via luminaires equipped with Osram wireless sensors in the US and Canada.
The partnership with Boston-based Rifiniti aims to connect users of the sensor-outfitted third party luminaires — Osram itself is exiting the luminaire business — to Rifiniti's Optimo software package, which Rifiniti says helps optimize commercial office space.
Osram's SensiLUM sensors use ZigBee wireless technology to take note of various conditions in a room or area, including lighting, occupancy, and climate.
Munich-based Osram is offering the Rifiniti software in North America to customers of Osram's Encelium light management system. Rifiniti sells Optimo on a "software as a service" (SaaS) basis, and Osram is providing it as an optional annual service to customers who pay a one-time hardware cost for Encelium.
If the conference room is always this empty, the smart lighting will let the software know, and the software will tell the facilities manager to do something else with the space.
"Osram is re-selling the Rifiniti SaaS solution to deliver an end-to-end solution for smart building application deployments where space utilization and optimization is desired," Robert Pickral, who runs Osram's IoT business development for the Americas region, told LEDs Magazine.
Both Encelium and Optimo make use of their own cloud data platform, which in Osram's case is called Lightelligence. The Lightelligence data "is being shared with the Rifiniti cloud through a cloud-to-cloud API in order to feed Optimo," Pickral explained.
The Internet of Things (IoT) scheme is intended to help facility managers and real estate owners make better decisions on how and when to add, subtract, or reassign space. It is also geared at improving operational efficiencies and employee comfort.
"Osram is leveraging our vast network of OEM luminaire manufacturer relationships to have the SensiLUM wireless integrated sensor and controller, as well as our vAUX and LED drivers with DEXAL [data exchange for advance lighting], factory installed," Pickral said. By doing so, Osram is enabling IoT solutions in a wide variety of luminaire choices in order to meet the end user's technical and aesthetic desires."
Rifiniti president Irina Mladenova credited Osram with creating "an ideal infrastructure for collecting data that enables our space optimization applications."
She added that lighting makes an ideal backbone for data collection.
"Lighting is ubiquitous and offers granular coverage across all spaces including conference rooms and individual offices in contrast to other data options that are limited to zones," Mladenova said. "By teaming up, we are able to offer facility operations teams the most efficient and effective lighting and data analytics solutions to meet their current and future needs."
The two companies did not disclose the names of any customers.
While the alliance aims to tie luminaires into Optimo, Pickral noted that Encelium "is also capable of deploying a variety of non-luminaire mounted sensor options for remote placement."
A number of lighting companies, in their drive to offer more data and IT services for property and commercial enterprises, have shown a keenness to play technology roles even without providing lighting.
Osram, for example, recently began providing sensors and digital services independent of any lighting system to a couple of property companies in Lithuania, to help improve facilities management.
MARK HALPERis a contributing editor for LEDs Magazine, and an energy, technology, and business journalist (markhalper@aol.com).