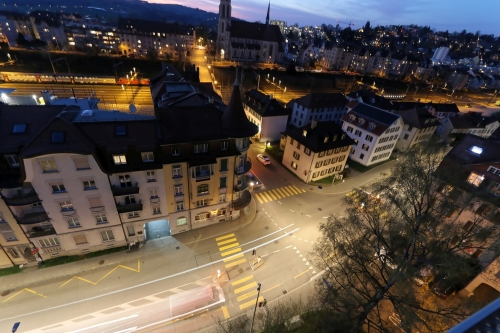 Mesh wireless network enables control of LED street lights for programmatic changes in light levels, while optical sensors enable autonomous dimming for maximum energy savings.
Osram Lighting AG and Paradox Engineering SA (part of the MinebeaMitsumi Group) have announced an outdoor smart lighting pilot project in the city of St. Gallen, Switzerland. Working with St. Gallen Stadtwerke, a utility and public works company, Osram supplied around 60 SL20 luminaires that have been installed along Oberstrasse, a local street. The solid-state lighting (SSL) system is connected by Paradox wireless mesh technology and managed by the Paradox PE Smart Urban Network platform.
Interested in articles & announcements on smart outdoor lighting and smart cities?
Osram and Paradox have worked on projects together for several years. Back in 2016, we covered news of their partnership that would enable Osram to support smart city applications on its outdoor lighting products.
St. Gallen Stadtwerke can manage all the luminaires in the pilot area from a web-based control console. The operator can switch lamps on or off or dim them individually or in assigned groups. And programs can control the lighting based on time of the day, day of the week, and/or time of year.
Meanwhile, the sensor integrated in the luminaires affords autonomous control. It allows the lights to further reduce energy usage when no traffic is present late at night. The partners in the pilot expect the implementation to deliver 65% energy savings relative to legacy outdoor lighting technologies.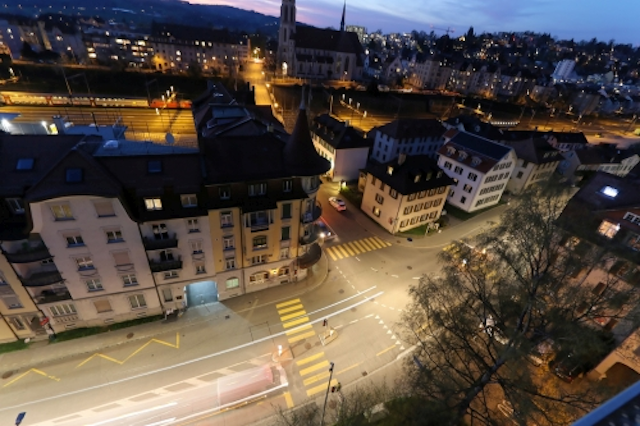 Osram and Paradox install smart outdoor SSL in St. Gallen, Switzerland
The streets of St. Gallen, Switzerland are on their way to getting smarter with a network of mesh-connected LED street lights courtesy of Osram Lighting and Paradox Engineering.
"Using energy and available resources responsibly is very important for an innovative city like St. Gallen," said Urs Etter, head of public lighting at St. Gallen Stadtwerke. "Street lighting has a direct impact on attractiveness of a city, so we were looking for the best possible balance between the need to save energy, emissions, and money on one hand, and that to safeguard quality of life and public safety. We have been investing in LED systems for some years, and we are proud to turn on this dynamic smart lighting solution, which will further improve our sustainability performance. As we invest for the future of our city, this technology is open to any extension and development we might need — and that's a great benefit for us."
Moving back to the technology, Paradox has a history of relying on open standards for its connected SSL products. And the company was an early mover in smart city applications. Back in 2015, we covered the Danish Outdoor Lighting Lab (DOLL) that was conceived to enable and encourage smart city application development, and Paradox was an early participant in that living lab endeavor.
The company relies on an IEEE 802.15.4 wireless physical layer (PHY) that's widely used in IoT applications and is the PHY specified in the ZigBee standards. But Paradox uses the Internet Protocol (IP) — specifically, IPv6-based 6LoWPAN (IPv6 over Low power Wireless Personal Area Network) — to send control commands and retrieve operational data. Those communications between sensors, luminaires, and gateways happen at relatively low data rates. See a feature article for an understanding of why some people believe IP will ultimately be the best choice for SSL connectivity.
Paradox further supports what it calls "Wireless Highspeed IoT networks" in its gateways. Typical devices might be video cameras or public Wi-Fi hotspots. Those types of devices would typically connect to the gateway via Wi-Fi.
The system being trialed in St. Gallen further holds the potential to host other smart city applications in the future and of course can be expanded to cover larger areas of the city. Paradox supports smart parking and metering applications among other possibilities.