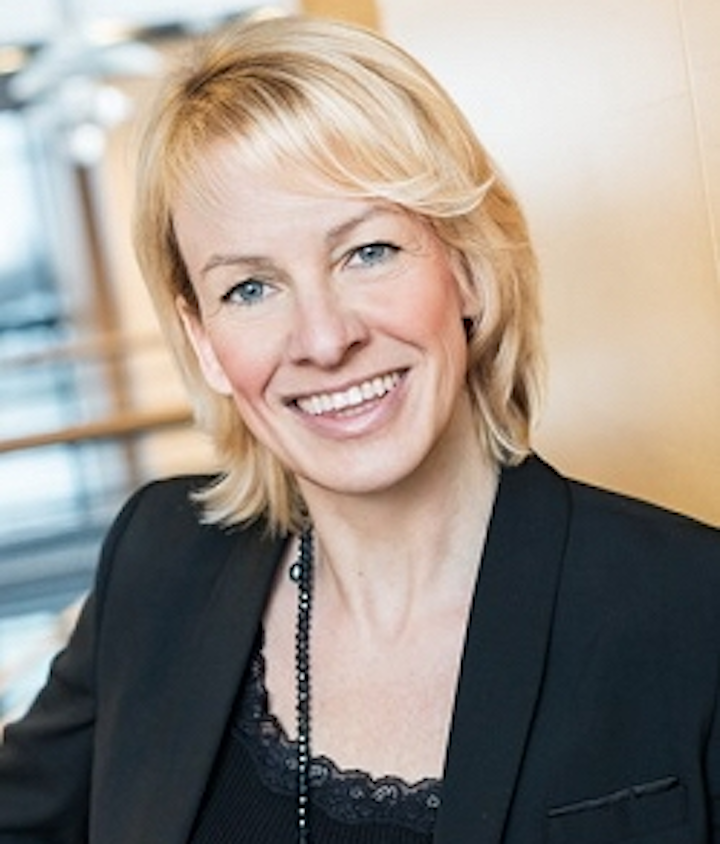 Bodil Sonesson is steeped in connected security cameras and data analytics for video surveillance stalwart Axis, and is well clued in on sensors. She joins later this year.
With the lighting industry heading resolutely into the Internet of Things, Fagerhult Group has landed a new CEO who looks set to bring solid IoT experience — including sensors, data collection, and data analysis — when she joins the Swedish lighting vendor later this year.
Bodil Sonesson is currently vice president of global sales at Swedish security-camera stalwart Axis Communications, which claims to have been the first company in the world to have launched a networked camera, back in 1996, the year Sonesson joined.
Sonesson will replace Fagerhult CEO Johan Hjertonsson, who is stepping up to become CEO of investment firm Investment AB Latour, which owns nearly half of Fagerhult, the publicly-traded, 5.17 billion Swedish krona ($592 million) LED lighting and luminaire company.
Fagerhult released a short statement saying that Sonesson will start by November 24 "latest."
When she arrives, Habo, Sweden-based Fagerhult will gain a leader steeped in selling the sort of operations that represent the future of the lighting industry: Internet-connected things that use sensors to detect what's happening in their environment and that gather and analyze data related to the activities they are spotting.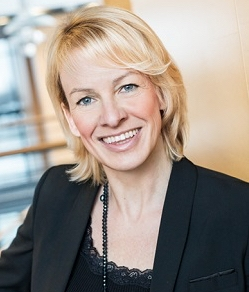 Fagerhult taps new CEO with strong IoT credentials
Incoming CEO Bodil Sonesson will join Fagerhult on or before November 24.
Axis, an 8.6 billion Swedish krona ($984 million) company, which is owned by Japanese camera giant Canon, mounts video cameras in retail chains; along highways; in airports, trains, universities, casinos, prisons, banks, and the like. It connects cameras to networks and analyzes reams of video using intelligent video analytics software to provide alerts of suspicious or abnormal activity. It is exactly the sort of thing that the lighting industry is increasingly trying to provide by outfitting luminaires and the lighting infrastructure with sensors and communication chips.
Lighting vendors want to use such technology to collect and analyze data. The idea is to help commercial users improve management of a wide breadth of processes, such as highway traffic flow, retail store layout, customer engagement, and facility management, just to name a few. Fagerhult, for example, last year acquired the assets of Australia's Organic Response to outfit lights with technology that can analyze building use.
Incoming executive Sonesson also brings related technology credentials from the recycling industry, where she serves on the board of Norway's Tomra Systems, a 7.43 billion Norwegian krone ($921 million) recycling and waste collection company that uses advanced sensor technology to help sort out different materials from recycling bins.
The management change at Fagerhult is part of a spate of top-level executive replacements across the lighting industry, triggered in part by the industry's transition to an IoT, service-based business model, and away from the lamps hardware model of the previous century. The transition has also brought its share of general financial consternation across the industry.
Fagerhult's brands include Fagerhult, Ateljé Lyktan, LTS, Whitecroft Lighting, Designplan Lighting, Eagle Lighting, I-Valo, Arlight, Lighting Innovation, LED Linear, WE-EF, and Veko.
MARK HALPERis a contributing editor for LEDs Magazine, and an energy, technology, and business journalist (markhalper@aol.com).