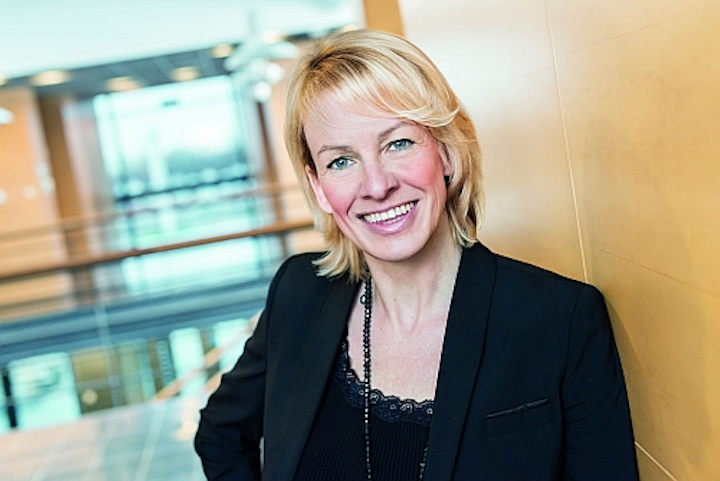 Bodil Sonesson will bring her IoT savvy to the Swedish lighting company starting Oct. 8.
The incoming, IoT-steeped CEO at Fagerhult Group now has a start date — Oct. 8 — when she will take the helm of a lighting company that has just reported a second-quarter financial pickup while voicing optimism in geographies other than the UK, where it is noticing Brexit-related jitters.
Habo, Sweden-based Fagerhult had previously said that Bodil Sonesson would start by Nov. 24 "latest." It has now confirmed Oct. 8 for her arrival.
She replaces Johan Hjertonsson, who is stepping up to become CEO of investment firm Investment AB Latour, which owns nearly half of Fagerhult, the publicly-traded, 5.17 billion Swedish krona ($566 million at today's exchange rate) LED lighting and luminaire company.
Hjertonsson will leave Fagerhult on Aug. 31. The company's chief financial officer, Michael Wood, will serve as acting president and CEO in the interim.
At a time when the lighting industry is heading increasingly into the Internet of Things (IoT) and the data business, Sonesson comes with plenty of experience in connecting things and their communications chips and sensors to the Internet for data collection and data analysis.
She joins Fagerhult from security-camera stalwart Axis Communications, which claims to have been the first company in the world to have launched a networked camera, back in 1996, the year Sonesson joined. That background should help as Fagerhult, like the lighting industry in general, outfits lights and the lighting infrastructure with chips and sensors that tie not only into lighting controls and building management systems but also into data clouds.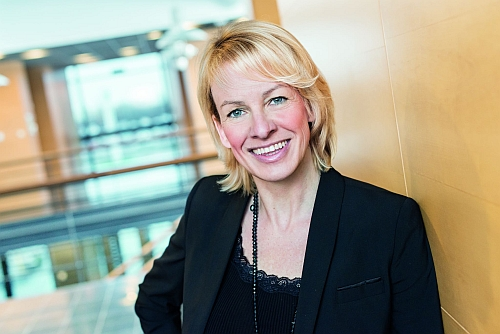 Fagerhult sets start date for new CEO, as Brexit strikes an otherwise decent quarter
Bodil Sonesson, who is accustomed to connecting security cameras to the Internet, will try to do the same with LED lights. (Photo credit: Axis Communications via Flickr.)
The solid-state lighting (SSL) industry's transition into more of an IT-oriented business model has been a challenging one financially. Industry leaders Signify and Osram have both recently issued negative financials, for instance.
Fagerhult, which had reported a depressed first quarter earlier this year, brightened up this week in reporting that net sales for the second quarter ending June 30 grew by 9.3% to 1.42 billion Swedish krona ($155 million), although when adjusted for currency — a common bugaboo for European lighting companies these days — and for acquisitions, sales actually dipped slightly by 0.4%.
Net profit for the period also rose, by 7.6%, to 116.9 million Swedish krona ($12.8 million).
"After a challenging first quarter for us and the industry generally, we are pleased that the group delivered a robust half-year result," current CEO Hjertonsson said, noting that the results started to significantly offset first quarter difficulties. "The second quarter was strongly ahead on overall order intake at +10.4%, net sales at +9.3%, and we achieved an operating profit +4.2% ahead of the prior year. The group continues to invest in many medium-term growth activities."
Over the years, Fagerhult has grown both organically and through acquisitions both of conventional lighting companies and IoT specialists, such as last year when it purchased the assets of Australia's Organic Response to outfit lights with technology that can analyze building use.
The company is present in 25 countries. Hjertonsson was generally optimistic, although he expressed Brexit reservations for the UK market — ratcheting up concerns that others in the industry have expressed over the UK's troubled and pending departure from the European Union.
"For most business areas, we see a good level of activity with increased orders and sales, the exception being the United Kingdom where new business opportunity remains good, but we now detect a lack of confidence leading to some project delays, we assume Brexit driven," he said.
Fagerhult's stable of brands include UK-based Whitecroft Lighting and Designplan Lighting.
Other Fagerhult labels are Eagle Lighting, I-Valo, Arlight, Lighting Innovation, LED Linear, WE-EF, and Veko.
MARK HALPER is a contributing editor for LEDs Magazine, and an energy, technology, and business journalist (markhalper@aol.com).