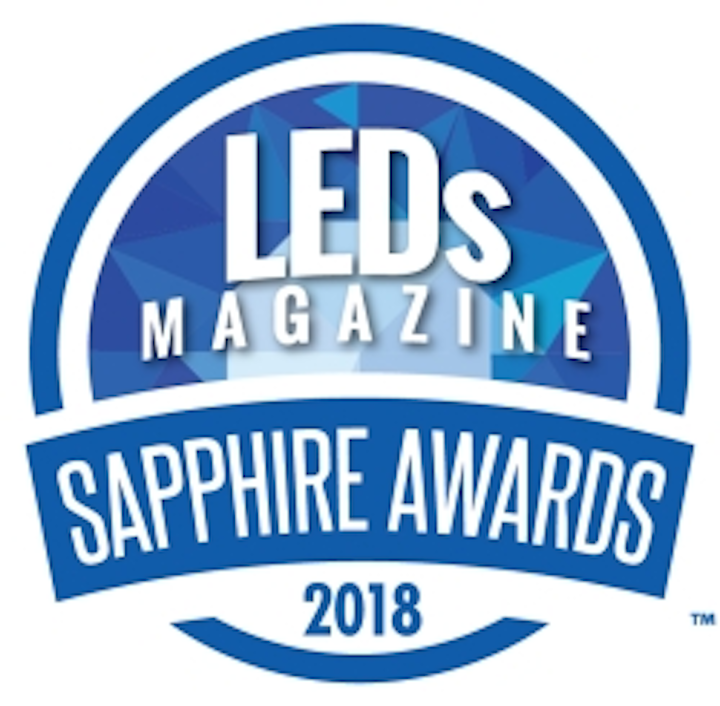 LEDs Magazine reveals the Illumineer and project finalists in the 2018 Sapphire Awards program.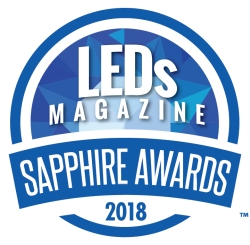 BREAKING: Sapphire Awards program applauds best-in-class SSL developments (GALLERY)LEDs Magazine expands its 2018 Sapphire Awards finalist announcements with the names of solid-state lighting (SSL) innovators who will vie for the Illumineer of the Year honors, as well as the lighting projects that stood out amongst the crowd. Winners in both of these categories will be unveiled at the Sapphire Awards Gala dinner on Feb. 14, 2018, with a celebration aboard the RMS Queen Mary in Long Beach, CA, alongside the 2018 product category winners. Finalists in the product categories were announced on Dec. 6.
The Illumineer of the Year represents an individual or team who has developed innovative technology that enables high-quality lighting products while lowering operational and/or product costs. The technology may not yet be evident in commercially available products but would need to demonstrate commercial viability and value under our judges' criteria. Past winners include:
The Lumileds team of Eric Senders, Bob Zona, Rene Helbing, Mushfeque Manzur, and Catherine Othick for their work on the Luxeon COB (chip-on-board) LED with CrispWhite technology (2015)
Brian Chemel, co-founder of Digital Lumens, for the LightRules software-based lighting management system and working toward advances in networks/controls for smart buildings (2016)
Alexander Wilm, Osram Opto Semiconductors, for his contributions to SSL development not only at the company but in the lighting industry, including color quality and efficacy efforts for LEDs (2017)
Taking place during the Strategies in Light conference and exhibition, co-located with The LED Show and Lightspace California, the Sapphire Awards Gala will present an exciting networking opportunity in a spectacular venue with great food and entertainment. Although the competition is fierce, attendees will enjoy the prospect of meeting with PennWell's LED & Lighting Network team and fellow industry professionals in the spirit of camaraderie and celebration of SSL achievements over the past year. Purchase tickets now!
New for 2018, project finalists were organized into two sub-categories — SSL smart lighting projects and SSL outdoor lighting finalists. Submissions were open to lighting designers, specifiers, and companies wishing to nominate an SSL project that used their products. Projects were considered on the use of products to achieve results that could not be delivered via traditional light sources and control methods, as well as energy efficiency, cost reductions, and other ROI characteristics enabled by such projects.
As we noted in the prior product shortlist, the feats of product development and project engineering that were nominated were certainly inspiring. "The judges' decision was no easy task," said Maury Wright, chief editor of LEDs Magazine and chair of the Sapphire Awards judging panel. "But we rely on an incredible cross-section of experience and expertise in the SSL sector to help guide this program in recognizing outstanding work that delivers on the potential of LED lighting and enabling technologies."
And without further ado — let's roll out the blue carpet for our Illumineer and project finalists.
ILLUMINEER OF THE YEAR FINALISTS
Tom Warton and George Mieling, co-founders; Scott Yu, principal and chief creative officer, Vode Lighting — Rail Lighting System Optics
Linear lighting design and manufacturing company Vode Lighting has developed a suite of LED optics for its rail fixtures that enable lighting designers to achieve increased beam control and reduced glare and pixilation in SSL projects. The ability to customize the company's linear SSL offerings with the optics selections ensures beams are placed where needed and desired, at any angle, and in a variety of shapes.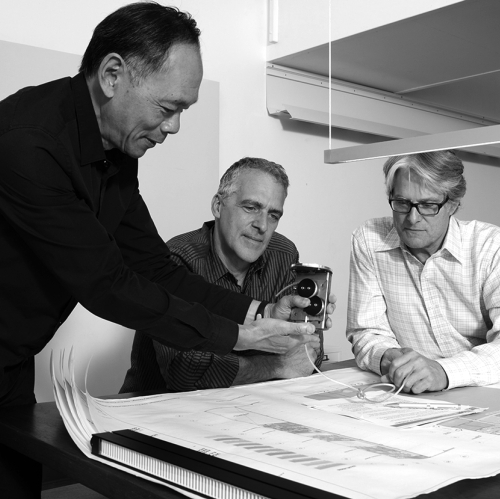 Shuji Nakamura, chief technology officer and co-founder; James Raring, general manager and co-founder; Eric Goutain, product engineering director (not shown); Troy Trottier, material science consultant; Paul Rudy, senior vice president and co-founder, SoraaLaser — LaserLight Fiber Module
SoraaLaser has engineered the LaserLight Fiber Module to deliver up to 500 lm from an ultrasmall spot to generate a luminance of 1k cd/mm2 — 100x that of LED technology, the company claims. Light is delivered via LaserLight Fiber from a blue laser diode to a remote phosphor module for broad-spectrum white output. The technology is expected to enable novel lighting effects especially in compact SSL designs. (SoraaLaser nominees are shown clockwise from top left.)
Tanuj Mohan, chief technology officer and co-founder, Enlighted — Enlighted Smart Lighting Systems
While programming alone, Tanuj Mohan recognized that building resources were wasting energy and dedicated himself to the task of developing network management solutions that could reduce unnecessary demands on building infrastructure. With his company, Enlighted, and its intelligent sensor- and mesh-based system that leverages the Internet of Things (IoT), Mohan has delivered on his objective to provide a smart building management strategy — supported through the ubiquitous lighting system.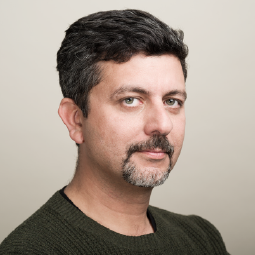 SSL SMART LIGHTING PROJECT FINALISTS
Enlighted, Cheshire Public Schools in central Connecticut
Mike Xenakis, vice president of education sales at Enlighted, and Frank Biancu, Cheshire's maintenance foreman, worked alongside the utility-funded Energize Ct program to upgraded LED lighting and advanced controls to the Cheshire public school system. The seven schools require less maintenance with the new, quality SSL, meaning fewer lamp changes, fewer expenditures, and a reduced risk of injury to maintenance workers who were previously responsible for routinely changing out fluorescent lamps and ballasts. The Enlighted system enables additional security measures with its activity monitoring features. Upgrades were paid for out of future energy savings, which is a significant win on an educational budget.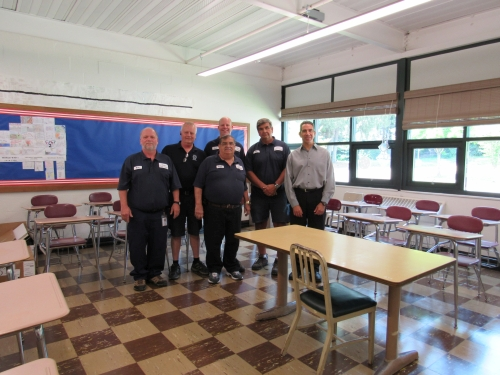 Chess Wise, Chemelot Chemical Plant in the Netherlands
The Chemelot chemical plant initiated a project to replace 17,000 light fixtures while reducing power consumption and carbon emissions, decreasing light pollution, and complying with regulations in an environment that poses a danger of explosions. Chess Wise's MyriaMesh wireless LED lighting networking software and controls enabled the plant to maintain safety and control the power usage of the lights through dimming and on/off programming as needed. Not only does the proprietary mesh system manage the lighting conditions but it also tracks usage, temperatures, light levels, and so on to provide a full view for plant management operations. The project was delivered with a lighting-as-a-service model.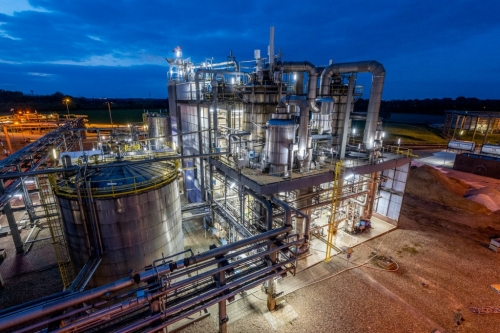 SSL OUTDOOR LIGHTING PROJECT FINALISTS
StandardVision, Wilshire Grand Center, Los Angeles, CA
The 73-story Wilshire Grand skyscraper in downtown LA now features integrated LED media displays, narrative LED lighting, and programming content through the building's façade, courtesy of customizable StandardVision SSL products specified in conjunction with the architect AC Martin and builder Turner Construction. Tight control of the LED systems and the intricate process of integrating the lighting and displays into the building materials earned this landmark project Sapphire finalist status.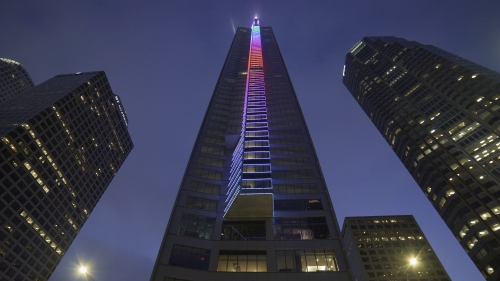 Hubbell Lighting, Karl Chevrolet, Ankeny, IA
Management at the 30-acre Karl Chevrolet dealership wanted to swap 1000W legacy metal-halide fixtures with a 1:1 replacement that was affordable and compliant with the local utility's rebate program requirements — without sacrificing light levels and uniformity. Hubbell's Spaulding Lighting Arceos ARA3 and Hubbell Control Solutions' wiSCAPE control platform helped the dealership to achieve annual energy savings of more than $140,000, and reduce energy by nearly 75%. More flexibility in powering down specific luminaires means lower cost, and the multiple lumen options enable reduced light trespass into the surrounding area. The project allowed Karl Chevrolet to qualify for a $262,000 rebate from MidAmerican Energy.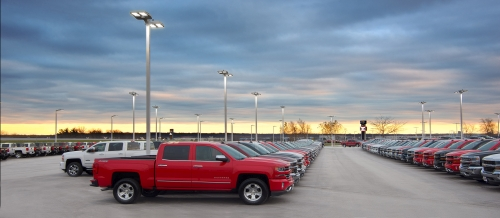 LEDs Magazine would like to thank its esteemed judges for their invaluable insight and expertise in evaluating the Sapphire Awards submissions. Meet and greet some of them at the Sapphire Awards Gala — visit our ticket portal now.
*Updated Dec. 14, 2017 7:15pm for finalist name addition.
More on the past year's Sapphire Awards:

Sapphire Awards finalists shine in innovative form and application
WINNERS: Sapphire Awards Gala spotlights evolving SSL trends
Sapphire Awards scores reflect smart SSL developments