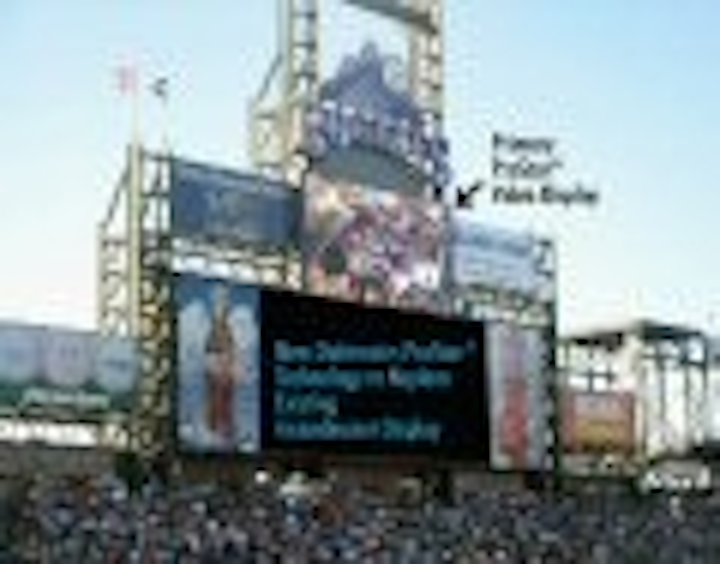 Lighthouse wins ISO 14001 certification
Lighthouse Technologies has announced that its production facility for LED video screens in Huizhou, People's Republic of China, has achieved ISO 14001 certification. The ISO 14001 environmental certification is an international standard. To be accredited, Lighthouse's 17,000 square meter manufacturing facility introduced specific measures to meet responsibilities with regards to the protection of the environment. Initiatives included the adoption of comprehensive environmental protection policies, complemented by a program of eco-activities focused on preserving energy and reducing waste.
Lighthouse Technologies Managing Director, Mark Chan, says that the ISO 14001 certification would give Lighthouse a significant advantage over other LED video screen manufacturers.
"The ISO 14001 is an important milestone for our company," said Chan. "It validates that Lighthouse's products are manufactured with the strictest adherence to the highest environmental standards and demonstrates our continued commitment to quality for our customers and partners."
Lighthouse's modern factory in Huizhou serves as the centre of the company's manufacturing operations, including engineering, manufacturing, distribution and warehousing.
Previously, the manufacturing plant achieved ISO 9001 certification, which assessed annually, is a quality standard that the factory has continually sustained since 2001.
Colorado Rockies upgrade display with more LEDs
Daktronics will upgrade the remaining incandescent lamp matrix display at Coors Field, home of the Colorado Rockies baseball team, with one of the largest full-color LED displays in Major League Baseball.
The new display will take the place of the existing Daktronics incandescent display, located below the primary ProStar® video display, and will measure approximately 33 feet high by 72 feet wide.
The new display will be used primarily to present lineups, statistics, and other game in progress information, but will have sufficient resolution (216 pixels high by 480 pixels wide) to present colorful graphics, animation and video. Though approximately the same size as the incandescent display, the Rockies expect to see significant operating savings by switching their remaining lamp display to LED technology, because of reduced energy required to power the display and greater reliability of LED technology.
Prior to the 2004 season, the Rockies upgraded their display system with a new ProStar® primary video display, two fascia-mounted ProAd® digital displays, and a third ProAd® display in front of the "Rockpile" in center field. Daktronics provided the original scoring system when Coors Field opened in 1995.
Dynamax brings big-screen digital signage to Doncaster
Dynamax Technologies Ltd has recently integrated a large-scale LED screen into the new façade of the Frenchgate Shopping centre in Doncaster, UK.
The 11m2 PN16 screen, manufactured by Italy-based Altoona and installed on behalf of Frenchgate asset managers Teesland IOG, shows a colorful, eye-catching mixture of advertising and information and is linked to the shopping center's growing internal digital signage network.
The screen is a high-quality Altoona LED board which, thanks to advances in technology and a temperature controlled hermetic enclosure, has an expected lifespan of more than 11 years.
Dynamax has been involved in a number of successful applications of digital signage solutions, including Maiden Outdoors' network of Transvision screens at major UK rail terminals.
Daniel Barrington, Teesland IOG Associate Director, comments: "We recognized some time ago that installing digital signage was an ideal way to liven up the shopping experience for customers and gain extra revenue by selling advertising space on the network.
"Furthermore, as an increasing number of shopping centers across the UK are waking up to the opportunities offered by digital signage, we felt that this was the right time to invest in the technology."