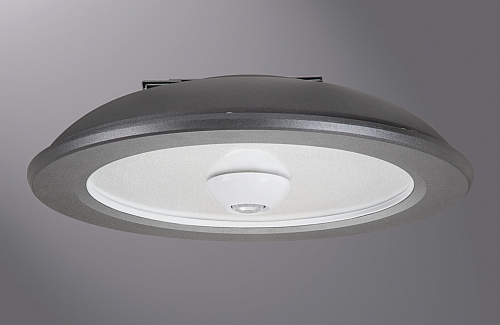 At LightFair International (LFI), lighting-industry stalwart Cooper Lighting announced the LumaWatt wireless network and control platform for outdoor LED-based lighting. Following LFI, we were able to learn more about Cooper's plans for the LumaWatt that will be based on the IEEE 802.15.4 standard for wireless mesh networks along with proprietary upper-layer protocols.
The LumaWatt platform is intended for roadway applications along with outdoor area lighting and solid-state lighting (SSL) for parking garages. The system has the capability to both manage energy usage by controlling light levels and reduce maintenance costs by automatically monitoring fixture performance and detecting failures.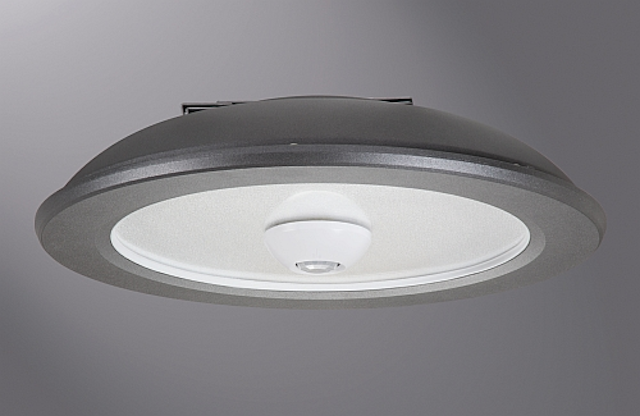 Cooper's LED LumaWatt controls to be based on IEEE 802.15.4 mesh
At LFI, Cooper had not identified the details behind the wireless networking technology in its press release. Kenneth Siderius, Cooper marketing manager, said that the system is built on top of the IEEE 802.15.4 standard for mesh networks. That 802.15.4 defined the physical and media-access-control layers of a network — the lowest two layers of the standard seven-layer networking model. For more background on network stacks, see a feature article that we published on the topic.

IEEE 802.15.4 is the basis for the ZigBee mesh-based wireless networking standard. ZigBee adds standardization for upper network layers. But Cooper will use a proprietary set of layers on top of 802.15.4, according to Siderius. Among other features, the implementation will include a security capability based on 128-bit encryption.
Cooper said that the system will support both autonomous and programmatic controls. For example, occupancy and/or light sensors can be used locally to allow fixtures to automatically step down light levels and energy usage. And programmatic controls could reduce light levels late at night.
Initially, Cooper will deliver the LumaWatt technology integrated in the McGraw-Edison-branded Galleon and Navion luminaires designed for area and roadway applications, and the Valet and TopTier luminaires designed for garage and canopy applications. The nearby photo depicts a TopTier fixture with a sensor evident in the center of the luminaire.
Indeed, the sensors can be embedded into fixtures or located separately with the wireless network integrated into a dedicated sensor. Such dedicated sensors and the wireless nodes in fixtures all serve to extend the overall range of the network through the mesh technology in which each node can forward messages.
"The LumaWatt system offers customers a simple, flexible, and reliable lighting management and control solution, using multifunctional, factory installed sensors," said Mark Eubanks, president of Eaton's Cooper Lighting Division. "Lighting standards and codes provide guidance for the automation of lighting systems, but taking advantage of these can be complicated. Our LumaWatt system makes implementation easy by incorporating motion sensing, daylight control, power metering, event monitoring, and performance reporting."
Still, the Cooper offering will be yet another proprietary implementation whereas specifiers would be far better off with a standard network that allowed for interoperability. GE Lighting, for instance, announced its entry at LFI last year. And a number of other companies have their own technology including Acuity with Roam. Indeed, lack of standards is plaguing network adoption in both the outdoor and indoor segments.