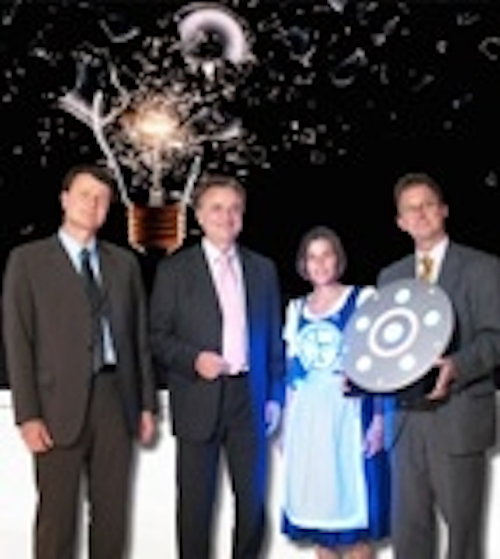 Osram Opto Semiconductors has named EBV Elektronik, an Avnet company, the 'European Distributor of the Year' for the fourth consecutive year. EBV Electronik President and CEO Slobodan Puljarevic said that the company is "extremely proud" of the awards, which are "particularly important" in view of the fact that the company has only been working with Osram Opto Semiconductors since 2003.
"Osram Opto Semiconductors is a leading global provider of lighting solutions based on semiconductor technology and is therefore a strategic partner for EBV. Our activities in the field of general lighting will be further intensified in the coming years and Osram Opto Semiconductors' excellent portfolio will make a considerable contribution to achieving our ambitious goals," added Puljarevic.
For Osram Opto Semiconductors, the market for general lighting is an extremely important one, said Michael Wohs, director of global dstribution & EMS. The company has therefore established a partner network, LED-light-for-you (LLFY), in order to "help customers create LED lighting solutions."
"In its function as an LLFY network partner, EBV is extremely active in the solid-state lighting market. However, Osram and EBV have also worked together successfully for a number of years in other market segments. I would like to take this opportunity to thank all EBV employees for their hard work and their commitment on behalf of our company," Wohs said.