Leading up to a presentation at the Strategies in Light Europe event, set for November 19–21 in Munich, Germany, we spoke to Digital Lumens CEO Tom Pincince. Pincince will present in the Investor Forum scheduled for November 19. He answered questions about the business strategy, the penetration of controls technology, and the company's global plans.
LEDs Magazine: Where does Digital Lumens stand with respect to its business plan and investor expectations? Is the exit strategy growth and IPO or acquisition by a major lighting manufacturer?
Tom Pincince: LED-based lighting offers inherent energy savings relative to legacy light sources, and has proved capable of serving in most general illumination applications today. Still, when it comes to energy efficiency alone, adaptive control of solid-state lighting (SSL) will compound savings significantly. That fact led to the founding of Digital Lumens, which offers networked luminaires with sensors and a comprehensive software management platform called LightRules.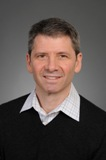 We continue to focus on building a successful next-generation lighting and building intelligence company, and have established ourselves as the market leaders in intelligent LED lighting for industrial customers. In 2013, we have seen 100% year-over-year growth, expansion into the traditional lighting channels, significant growth in our business outside of the US, significant product line expansion with new families of intelligent luminaires, the introduction of the Digital Light Agent technology that makes other fixtures intelligent, and the addition of LightRules Power, which can monitor energy use in non-lighting systems and circuits. At this rate, we are poised to be a very successful business, which is our goal.
LEDs: The Digital Lumens technology stack is built upon industry standards such as 902.15.4, yet there is a proprietary layer involved that precludes interoperability with products from other vendors. Were the proprietary elements simply a necessity since there wasn't a full industry-standard stack for lighting networks when the company launched, or does the company intend to permanently rely on a proprietary system? What is Digital Lumens' outlook on open standards?
Pincince: We are strong proponents of open standards, and our networking is open and standards-based (ZigBee, Ethernet, and DALI). The proprietary piece of what we do is LightRules, our application software. In fact, the Digital Light Agent technology, which we announced in April of this year, is one of our first initiatives to interoperate with other vendors.
LEDs: Earlier this year, you announced that you would allow other lighting manufacturers to embed the Digital Light Agent technology into their fixtures, making them compatible with your network and LightRules software. Have other lighting companies embedded your technology? Can you share any successful case histories? Will selling adaptive control modules become a major part of your business? What does the future look like for that angle of your business?
Pincince: Since that announcement, we have been hard at work on the integration work that will expand our reach with current industrial customers, and bring us into new verticals. As a complete solution company, we know we need to expand both organically and through partners, and our controls are a critical part of this strategy. Stay tuned through 2014 for more as this direction unfolds.
LEDs: Your focus seems to have been primarily in North America. This interview was prompted in part by your participation in the Strategies in Light Europe Investor Forum. What are your plans for Europe and other regions of the world? What regions are the most open to adaptive control and which ones are likely to mandate such systems? Are there incentives in other regions such as the ones that have been available in the US?
Pincince: We have, since inception, been building Digital Lumens as a truly global company. With 25% of our business from outside the US — and the largest portion being in Europe — we are well on our way to meeting that objective. With our work across the globe, we certainly see country-specific characteristics that guide our investments, including cost of energy, carbon accounting, regulations (lamps and controls), and availability of expert partners. But, the US continues to be a leader in adoption, regulation, and incentives around controls, despite the fact that the perception is that we are lagging.
The US doesn't have legislation around carbon, but the utilities throughout North America have done commendable work around incentive program rollouts, which have had a major impact in reducing industrial customers' energy use, in particular, as well as driving LED lighting adoption in this market.
LEDs: Most recently you announced that you would extend LightRules to control other building loads such as HVAC systems. Yet in many cases those systems have been networked in advance of lighting systems. How big is the opportunity for a lighting-centric network to take on control of other systems?
Pincince: With LightRules Power, which we just introduced, we are able to monitor energy loads on non-lighting systems and circuits, but this is not control of those systems at this time. The majority of our customers have little automation or building intelligence in their facilities before our Intelligent Lighting System is deployed, so the Digital Lumens network is often the first intelligent building technology they deploy — positioning Digital Lumens well to expand the value that the network provides.
For more information on Strategies in Light Europe conference speakers, exhibits, and programs or to register, visit sileurope.com.