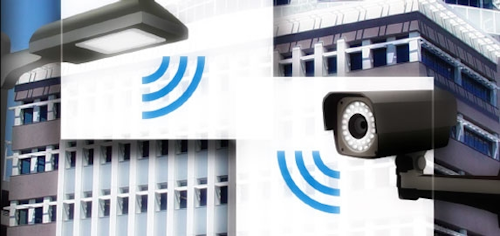 It hopes to widen its connected street lighting beyond the central business district in the coastal metropolis of over 15 million people.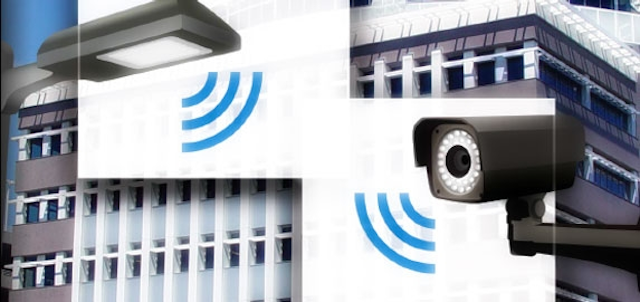 GE's Current extends smart city deal with China's TianjinGeneral Electric's new energy and lighting group — Current, powered by GE — said the Chinese city of Tianjin is widening its commitment to deploy Current's lighting-based smart city technologies and to develop a digital infrastructure.
Interested in more articles & announcements on smart lighting & smart cities?
A new memorandum of understanding (MOU) between the two parties calls for Tianjin to extend the use of smart LED street lights beyond the city's central business district, which has been operating a Current intelligent lighting scheme since late last year.
Tianjin, a northern city of over 15 million people on the coast, will add sensors to its street lighting network and tie them into GE's Predix cloud data system "to pull and analyze data driving additional outcomes, such as detecting real-time traffic patterns, pointing drivers to available parking spaces, or helping emergency responders react to situations before they arrive on scene," GE said.
The agreement also calls for "a Current incubation center to facilitate ongoing innovation between city officials and Current teams and to serve as a demonstration area for businesses considering digital solutions, bringing additional investment to the region and further positioning Tianjin as a leader in progressive technology."
Tianjin's central business district has been using the Internet-connected LED street lights not just for illumination but also for other operations, such as displaying messages and advertising on digital screens.
The addition of sensors that detect things like traffic is representative of the lighting-based smart city movement, in which sensors can detect everything from traffic flow and parking to air quality, noise, pedestrian patterns, birdsong, gunshot, road surface conditions, and many other urban facets.
The idea is to route that information to the right recipients who can respond to it and use it — whether it's a city department that might need to dispatch a crew or close a road, or, say, a motorist looking to avoid congestion and find a parking space — thus improving city operations and quality of life. Retailers could benefit from insights into how and when people move around the city.
"We look forward to continued partnership with Tianjin and its partners in the deployment of open, digital infrastructure that can be used for a variety of outcomes," said John Gordon, Current's chief digital officer.
Current's Tianjin accord underscores how the lighting industry is becoming as much of an information technology player as it is an illumination provider.
GE folded its former GE Lighting group into Current last October, as it launched Current to chase the market for intelligent, connected energy services. It's part of GE CEO Jeff Immelt's "Industrial Internet" strategy of embedding sensors and collecting data. In Current's vision, any asset on a customer's site that consumes or uses energy can be digitized and connected into a wider network that helps make more efficient use of energy. The sensors also gather data that can be useful in other ways, such as the myriad possibilities for improving city operations.
Smart cities are a big part of the lighting industry's IT push. Late last year, GE hired Gordon away from IBM, where he had helped launch smart city initiatives as part of IBM's Watson cloud computing and big data unit. His chief digital officer post is a newly created one at Current, where he reports both to Current CEO Maryrose Sylvester and to GE's corporate chief digital officer Bill Ruh. His direct line to Ruh is an indication of how important IT integration is to Current and GE's overall business plan.
Current has made several strategic moves recently, including striking a deal with Honeywell division Tridium to help collect and analyze building data. In April, it acquired Los Altos, CA-based Daintree Networks, which makes wireless control systems for building automation.
MARK HALPERis a contributing editor for LEDs Magazine, and an energy, technology, and business journalist (markhalper@aol.com).