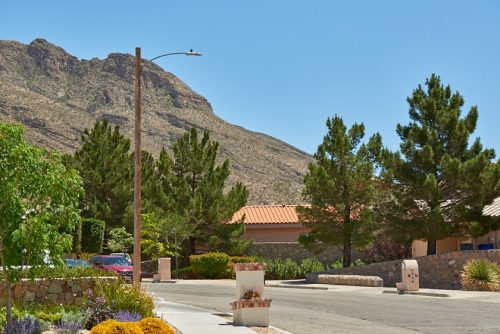 LED-based fixtures and Acuity's Roam network and control platform will enable El Paso to reduce energy and operational costs by as much as 67%.
Acuity Brands has announced a street-light retrofit project using LED-based fixtures in the west-Texas municipality of El Paso. Acuity worked with partner Johnson Controls to deliver a solid-state lighting (SSL) retrofit that included cobra-head street lights in residential areas and post-top decorative fixtures in the city's downtown area. El Paso financed the project with State funding and expects to realize 67% savings in energy and operational costs from the project.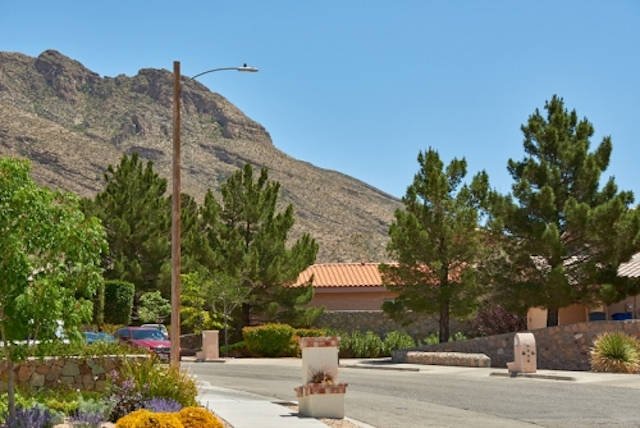 Acuity and Johnson Controls deploy solid-state lighting on El Paso streets
Like many municipalities, El Paso sought a way forward to retrofit inefficient legacy lights while burdened with discovering a way to finance the project. Some cities are turning to energy services companies (ESCOs) for financing based on energy savings including a number in the Connecticut area.
El Paso, however, was able to find multiple Texas-state programs that together made a project that included more than 11,000 street lights feasible. Specifically, the project qualified for a $200,000 rebate through the Texas Emission Reduction Plan. The remaining funds came from loans through the State Energy Conservation Office (SECO) and the Texas LoneSTAR Revolving Loan Program.
The El Paso General Service Project sought to accomplish three primary goals with the solid-state lighting street light project. Cost savings were critical, but the city also wanted to reduce light pollution and to improve the quality of the roadway lighting.
Johnson Controls worked with the city to find solid-state lighting luminaires that would meet the goals and selected the Autobahn ATBS LED luminaires from Acuity's American Electric Lighting (AEL) brand for the residential streets. The Autobahn products have been used in a number of high-profile projects due to excellent beam control, with a Florida installation providing a prime example.

Harry Romine of Johnson Controls cited the optics in the fixtures as a prime reason for their selection. Romine also cited the greater than 12 years rated life as an important factor in the selection process. Approximately 10,600 of the fixtures have been installed.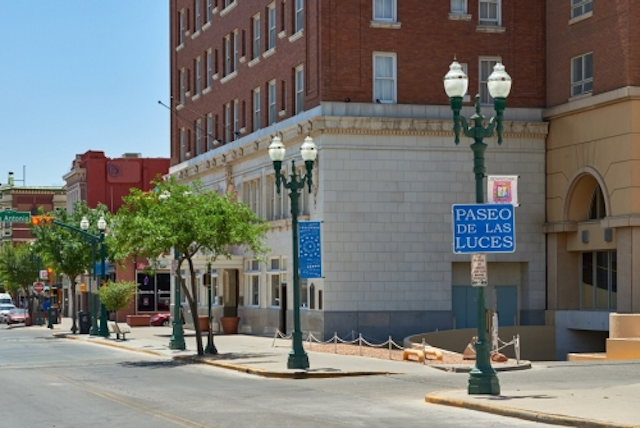 But El Paso looked to further optimize savings and manage light levels via network controls. Johnson Controls chose to install the Acuity Roam network and control platform, perhaps more for operational than electrical efficiency. "Roam eliminates the need to send out crews to look for outages or rely on reports from the public," Romine explained. "The system allows us to monitor individual fixture performance and schedule maintenance before outages occur, which results in tremendous [operational] savings."
Roam has been a key Acuity outdoor control technology for some time. But going forward it's unclear how Roam might fit into the company's controls portfolio. Roam is a lighting-centric technology. Acuity recently announced a partnership with Sensity for outdoor networks and smart-city technology. But Roam is widely deployed in cities with both LED and legacy lighting.
El Paso also installed 1000 Holophane Washington Postlite II solid-state lighting fixtures in the downtown area. Those products provide only 50% in energy savings but 10% greater light levels for a safer, more welcoming ambience downtown. "Downtown business owners are happy, because the fixtures are doing a great job of illuminating the store fronts and heightening the sense of security," said Romine.