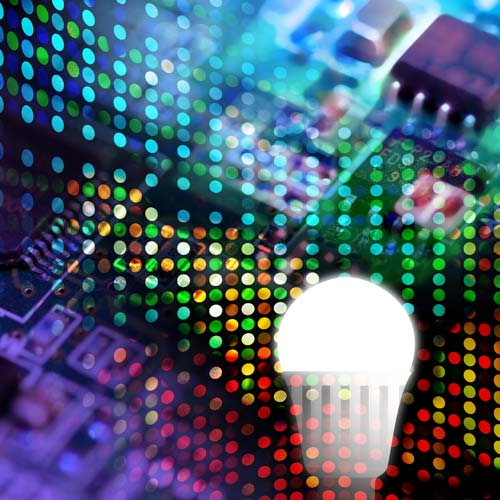 Based on popularity among readers on our website, LED-based tubes edged industry business interests across our annual top 20 list, while controls topics showed by a narrow length.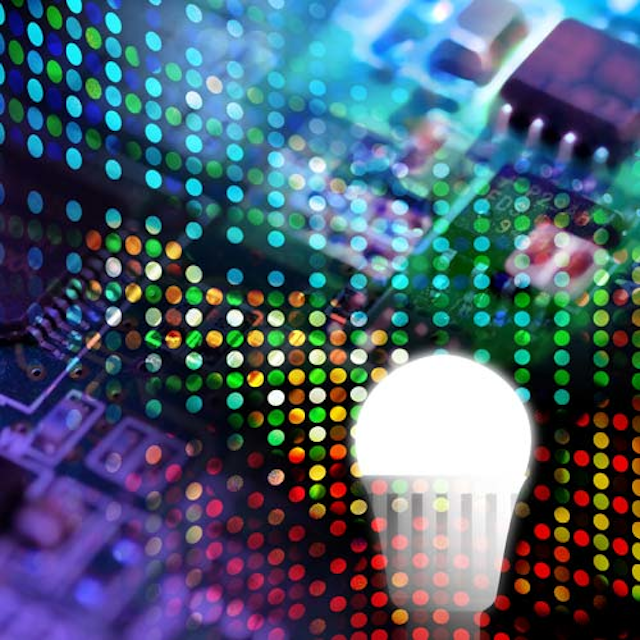 LEDs Magazine top 20 stories of 2015: Readers make lamp and business stories most readFor several years now, we have posted an end-of-the-year top 20 article that aggregates the most popular articles on the LEDs Magazine website, determined by you the reader. The list that you will find down below with live links is based on the actual click-through statistics from visitors to our site. Generally, we'd suggest that the list is indicative of industry-wide interest and trends, and we will attempt in a few paragraphs to summarize some thoughts on the list. Generally, the top three topics were LED-based retrofit lamps (specifically tubes), solid-state lighting (SSL) industry acquisitions and business news, and evolving network and control technologies.
Interested in more articles & announcements on LED lighting & applications?
When we published the 2014 version of this article, we led with the statement that LED-based retrofit lamps were no longer top of mind for our readers. In prior years, it was always LED lamp stories that had stood out in the top 20. Well, the lamp is back thanks in part to the widespread interest in LED-based tubes intended to replace fluorescent tubes. Our hands-on evaluation of LED tubes was the top scoring article and a second article on the topic also did well. A-lamps hit the list, too, with a sub-$5 offering from Philips Lighting standing out.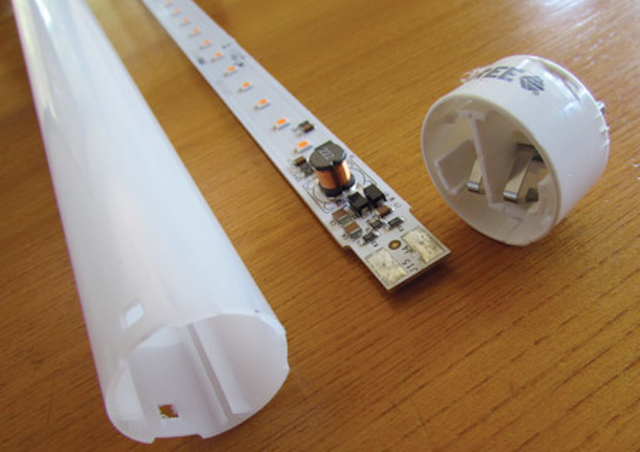 Business news, specifically acquisitions, placed a close second in 2015 if you look up and down the list below. There are several fundamental but different industry trends at play behind the different stories. The packaged LED industry is simply oversubscribed from a manufacturer's perspective and that led Philips to sell off Lumileds despite the company's leadership position from a technology perspective. Alas, that deal is held up by regulatory issues as we end the year.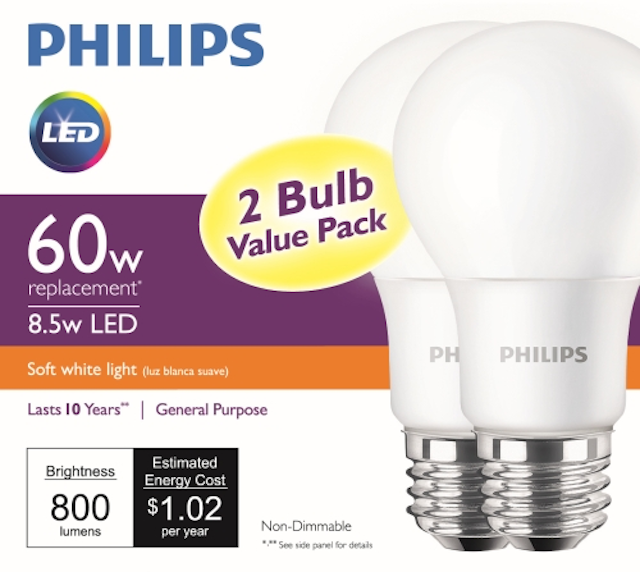 In the lighting sector, major players including Philips Lighting and Osram are trying to lessen the impact of falling profits from their respective lamps businesses through divestitures. Meanwhile, other companies see opportunity in strategic acquisitions. Acuity, for example, made several deals including the recent deal for Juno Lighting.
Networks and controls are the final area that we will comment on. The sector is red hot and attracting wider interest from inside and outside the SSL industry. Indeed, one article that finished just outside our top 20 chronicled the partnership between Philips Lighting and Cisco that we were first to break. I'd suggest that the only reason it didn't make the top 20 is that it happened so late in the year whereas some of the articles below were published early in the year and drew search traffic for many months — certainly a flaw in our simplified approach to a top 20 list.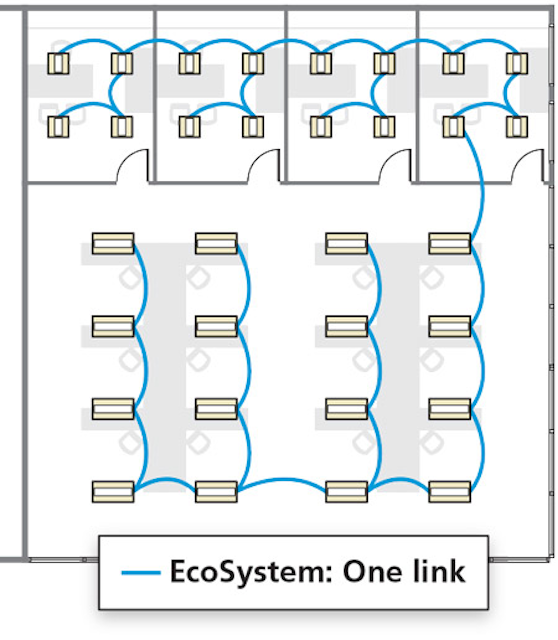 Still below we have an article on the tradeoffs between traditional analog and emerging digital controls. And networked lighting combined with indoor location services is sure to be a hot topic going forward. Philips Lighting launched the first public deployment of such technology for retail applications in mid-2015, and Acuity and GE are hotly pursuing the technology as well.
Top 20 LEDs Magazine stories of 2014:
1. Hands-on testing of popular LED T8 lamps and linear fixtures reveals promises and pitfalls
Margery Connertests affordable LED-based fluorescent alternatives, identifying the strong points in product design, vulnerabilities that may impact reliability, and suitability for applications.
2. Understand the hidden costs of free 0-10V LED dimming drivers
Roland Ledyard explains how 0-10V and digitally-connected LED drivers differ in functionality, and how those differences are manifested in commercial solid-state lighting installations.
3. GO Scale Capital buys 80.1% interest in Philips' Lumileds and automotive lighting businesses
New company will use the Lumileds name and continue under the leadership of CEO Pierre-Yves Lesaicherre while Sonny Wu of China-based GSR Ventures will serve as interim chairman.
4. LEDs Magazine recognizes the SSL industry's best at Las Vegas Sapphire Gala
The stars, and LEDs, shone bright at the first LEDs Magazine Sapphire Awards Gala, reports Maury Wright, with recognition going to the top LED-centric enabling technologies and solid-state lighting products along with the inaugural pronouncement of the Illumineer of the Year.
5. IES publishes TM-30 defining new color metrics for characterizing lighting
Long-sought replacement for CRI color metric that more accurately characterizes SSL and legacy light sources is at hand in the IES, and has been proposed to the CIE.
6. LED technology serves rapidly growing horticultural market
Packaged LEDs and finished SSL products targeted at horticultural applications are finding an expanding market, reports Maury Wright, while scientists continue to try and match monochromatic spectrum to different plants and stages of growth.
7. Philips Lighting delivers sub-five dollar 60W-equivalent LED lamp
The cost-optimized LED-lamp design will allow the Initial supply from Home Depot to be distributed in a twin pack with customers receiving two 800-lm bulbs for $4.97.
8. Cree and Epistar sign major LED patent cross-licensing agreement
All nitride-based LED patents are covered in a cross-licensing deal between Cree and Epistar although the companies will not directly transfer technology under the terms of the agreement.
9. GE Lighting and Lighting Science Group unveil LED circadian lamps
GE Align SSL retrofit lamp technology aims to nurture the natural human sleep and wake cycles, while the Lighting Science Group Sleepy Baby product is designed for infant sleep training.
10. Cree launches new COB LED arrays with 33% efficacy gain
Using elements of the Cree SC5 LED technology platform, the CXA2 series of COB LEDs will enable reductions in system cost and size.
11. Philips Lighting charts independent course to SSL success
12. Cree restructures LED business in face of mid-power onslaught
13. Acuity Brands to acquire Juno Lighting from Schneider Electric
14. Cree begins to fill SC5 Extreme High Power LED portfolio
15. Osram and Google join forces in smart LED lamps
16. Osram gears up effort to sell lamps division
17. Philips Lighting deploys LED-based indoor positioning in Carrefour hypermarket
18. LED tubes approach mainstream adoption despite complexities
19. Philips Lighting questions proper light-level standards for office workers
20. GE Lighting manufactures PFS red phosphor for LED display backlight applications
See what topped the LEDs Magazine list in 2014 for both LED enabling technology and applications stories and solid-state lighting!