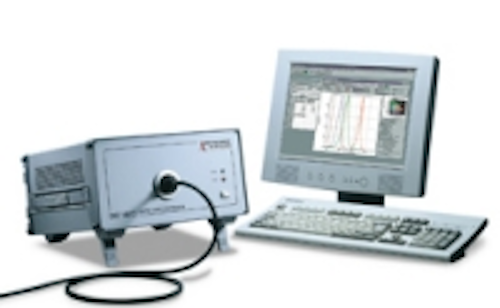 Instrument Systems is the leading company in LED metrology and provides complete light measurement solutions for the entire LED industry. The company manufactures a broad spectrum of test & measurement equipment ranging from high-speed production testers for wafer, dies and packaged LEDs up to high-performance spectroradiometers for the lab.
The turnkey systems determine all relevant optical parameters of single LEDs, clusters and modules. Even temperature controlled measurements of High-Power LEDs are possible.
Detailed description
Instrument Systems is the technology and market leader for LED measuring systems based on spectroradiometry. Founded in 1986 in Munich, Germany, Instrument Systems develops and manufactures a range of products to determine all relevant optical parameters of LEDs like luminous intensity, luminous flux as well as spectral and colorimetric quantities of single LEDs, clusters and modules.
Besides LED metrology, Instrument Systems supplies technically refined measurement equipment for display testing and applications in radiometry and photometry. The product range of the company includes high-performance array and scanning spectrometers as well as imaging photometers and colorimeters. A wide selection of fiber based measurement adapters are used to create complete turnkey systems that range from high-speed testers for use on the production floor up to high-performance solutions for the lab. Accessories include integrating spheres, goniometers, LED test sockets and optical probes. All systems are conform to the guidelines of the International Commission on Illumination (CIE) and generate very accurate and reliably reproducible results.
Instrument Systems has developed SpecWin Pro software to control the products and provide analysis of the spectral data. DLLs and optional LabVIEW drivers allow the complete test equipment from Instrument Systems to be seamlessly integrated into existing, customer specific measurement set-ups. World headquarters is located in Munich, Germany. A global customer base support is provided by a worldwide network of representatives.

CAS 140 CT – the benchmark for array spectrometers
The CAS 140CT, already in its 3rd generation, is a very successful and proven array spectrometer. It combines high accuracy with an opto-mechanically robust design and a simple operation. The field of applications ranges from 24 hour, round-the-clock operation on the production floor up to the use as a reference instrument in calibration laboratories.
Centerpiece of the CAS 140CT is the monochromator concept, based on a Crossed-Czerny-Turner spectrograph with high-end, back-illuminated CCD detector. The spectrometer design thus effectively reduces stray light, resulting in significantly improved dynamic range and measurement accuracy. Various models are available to cover a spectral range from 200 to 2150 nm.
For more information on CAS 140CT, please click here.

LED measurement accessories
All relevant optical parameters of single LEDs and LED modules can be measured by connecting different measurement adapters to the spectrometer by means of fiber-optic cables:
Optimized optical probes for measuring luminous intensity
Integrating spheres with diameters of 75 and 100 mm for analyzing luminous flux of Single-LEDs
Integrating spheres of 250, 500 and 1000 mm to measure luminous flux of high-power LEDs and LED modules
LEDGON compact goniometer for recording the spatial radiation pattern
For more information on LED measurement accessories, please click
here
.

LED Tester for the production floor
The LED tester from Instrument Systems comprises a compact 19-inch rack with CAS 140CT CCD Spectrometer, a Keithley 2400/2600 Sourcemeter and a PC. The tester has been specifically designed for automated measurements in production testing, offering a communications interface to mechanical sorting machines.
All radiometric, photometric and spectral characteristics of an LED, including the current and forward voltage, can typically be measured within just 32 ms for a single-chip LED. The shortest measurement time for three-chip LEDs is 59 ms.
The comprehensive tester software allows LEDs to be classified in as many as 256 bin classes. All measured data is saved to a database and statistically analyzed.
Features:

Optical measurements with high-performance CCD Spectrometer CAS140CT
Measurement adapters (in conformity with CIE-127) for luminous intensity and luminous flux
Electrical measurements with Keithley 2400/2600 Sourcemeter
User-configurable testing of all optical and electrical parameters of LEDs
Simple connection to mechanical sorting machines and wafer probers
New: fast LED wafer inspection with MultiDie Testing
For more information on the LED Tester, please click
here
.