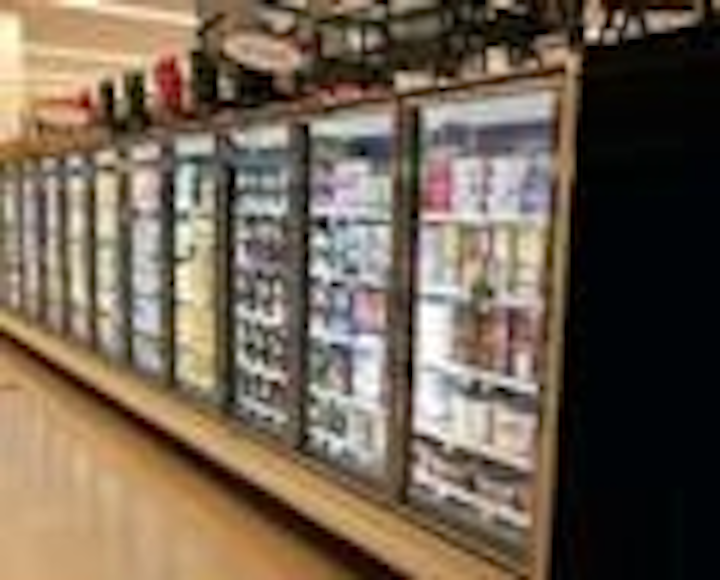 +++ Cover +++
The 47-story Miami Tower office building has been relit externally with 216 Philips Color Kinetics RGB fixtures connected via a wireless DALI network to illuminate the building façade with a palette of more than 16 million colors (see page 9).

+++ Features +++
REFRIGERATED LIGHTING
SIL Europe to focus on LED lighting in challenging European environment
LED lighting in refrigerated cases provides dramatic energy savings, lower maintenance cost and more appealing displays, reports Laura Peters.
CONFERENCES The LED Show conference spanned components to lighting design
Presenters at The LED Show covered the full gamut of SSL design issues ranging from LED component topics to advice for product specifiers and lighting designers, report Maury Wright and Laura Peters.

COLOR SCIENCE
LED lighting market holds steady in 2012
By understanding color science and the potential of color mixing with LEDs with multiple CCTs you can design an SSL lamp or luminaire with excellent lumen and color maintenance, CRI, and efficacy, explains George Kelly..
INDUSTRIAL LIGHTING Textile and rubber manufacturer installs LED high-bay lighting
A major manufacturer of floor mats converts a rubber manufacturing plant to LED lighting, reducing energy use by 650 kWh per day and improving the light quality, reports Maury Wright.
MATERIALS Moldable optical silicones enable LED lamps and luminaire designs
Silicone materials can withstand high heat and help deliver higher lumen density in SSL product designs while simplifying the manufacturing process and enabling more complex architectures, explains Hugo da Silva.

STANDARDS
SEMI committee progresses in HB-LED standards process
Jianzhong Jiao discusses the progress made in the SEMI organization on LED manufacturing standards, including a Wafer Task Force draft document, that should ultimately lead to more efficient and less expensive components for SSL.
DESIGN FORUM
Design considerations for enhancing LED efficiency
Understanding LED design, manufacturing, and packaging can allow lighting manufacturers and designers to deliver optimal solid-state lighting, explains Thomas Davenport of Synopsys.
LAST WORD
SSL will find use beyond general lighting as LEDs control the electromagnetic spectrum
Adaptive lighting controls will improve our health and wellbeing, and SSL will add communications capabilities as new LED-based products control the electromagnetic spectrum in real time, explains Next Lighting CTO Steve Paolini.

+++ Columns/departments +++

COMMENTARY
Networks are an unmistakable match to LED lighting
NEWS + VIEWS
Tivoli LED fixtures light revamped Kauffman Center
Philips Color Kinetics lights iconic Miami Tower
3M announces novel approach to an LED retrofit lamp
Nexxus receives cash infusion, settles lawsuit
FUNDING+PROGRAMS
LRC's ASSIST turns 10
DOE updates SSL Manufacturing R&D Roadmap
MSLLC announces draft of adaptive LED controls spec
SEMI delegation seeks more funding for LED manufacturing